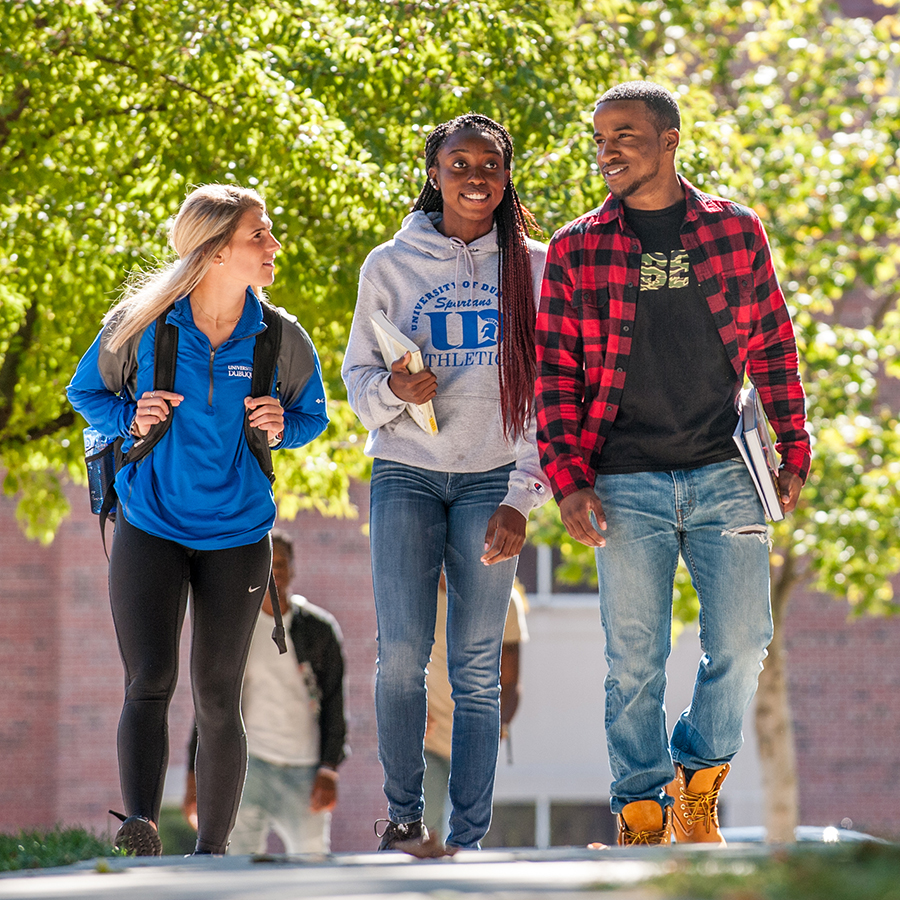 Admission & Aid

You're ready for this. We're ready for you.
You make UD stronger
At UD, you're never just a number. Who you are as an individual is as valued as your academic achievement. So you'll find a supportive educational environment where your unique aspirations and goals are recognized. You'll find faculty and staff who know who you are and highly personalized attention in classes that average just 15 students. And you'll find an engaging community where your thoughts, interests, and individuality are celebrated.
Student Success Stories
Student Success Stories
Marq Hicks
"Find out what you need to tweak in order to make your future brighter than today. We nontraditional students have unique experiences, both in our professional lives and personal lives. Don't waste it."
Why UD
Grow your future at UD
No matter where you are on the learning continuum, UD provides a challenging learning environment where your unique perspective is celebrated.
Invest in college. Invest in yourself.
College is an important investment. We're committed to making University of Dubuque's quality, private education affordable, and nearly all of our students receive some financial aid. Regardless of your personal or financial circumstances, we'll lay out steps for getting the best financial assistance available and help you plan and pay for your education.
Meet our Admission & Aid Staff