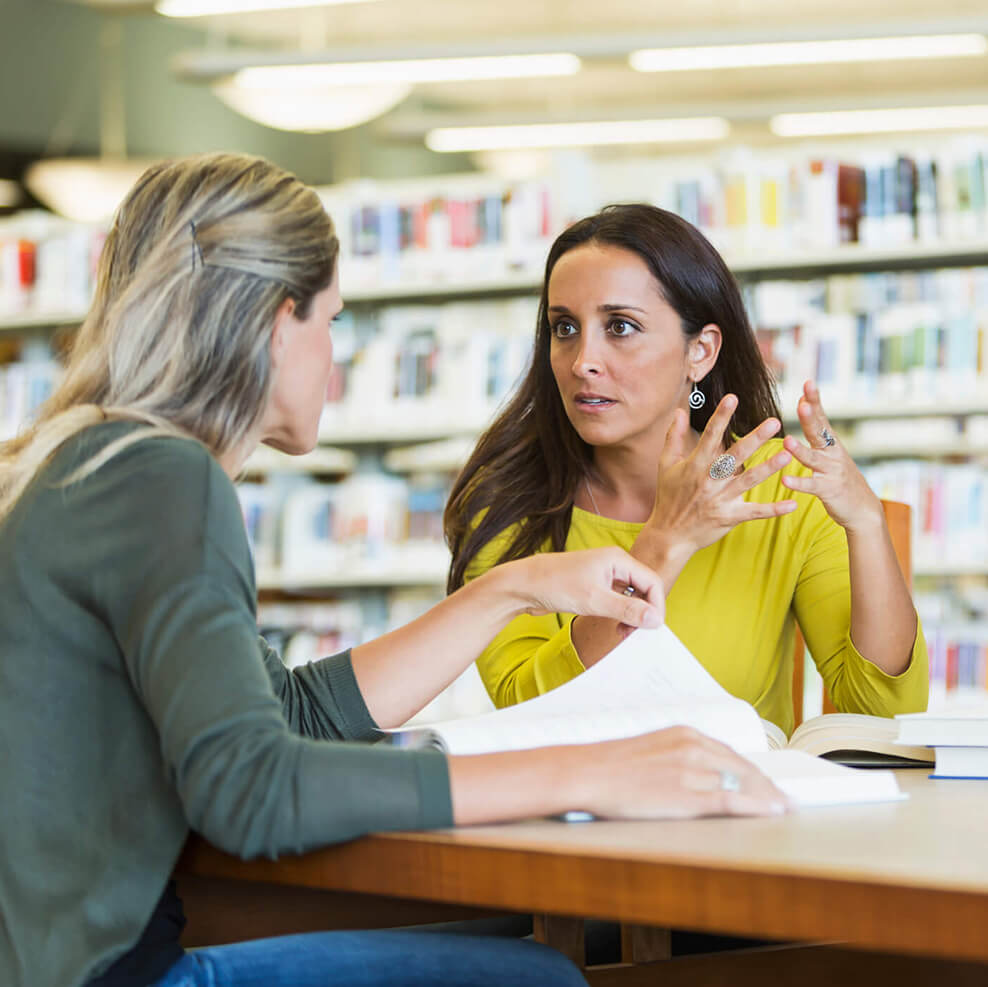 LIFE - Adult Accelerated Degrees

Higher education that's ready when you are.
LIFE Takes You to the Next Level
You've already started down the path toward your future. Learning Institute for Fulfillment and Engagement (LIFE) programs will propel you ahead. Offered for adult learners aged 23 or older and who have at least three years of work experience, our bachelor's and master's programs are designed for flexibility to fit into your life. Earn up to 27 credits per year with face-to-face classes.
LIFE is centered around you, with small class sizes and individualized instruction as well as personalized, on-site academic advising.
Flexible Start Dates
Take one five-week session at a time with class held in the evenings once per week for three hours. Nine sessions are offered year-round so you can start anytime.
Meet your Admission Counselor
Credit Transfers
We evaluate and transfer all of your previous credits from other accredited colleges and universities and work with you to design a plan to guide you toward graduation.
View LIFE Academics
Student Support
You'll find a variety of services to support your LIFE education at the UD campus and at our sites across the country, including learning support, free childcare/childcare reimbursement, and on-campus/site parking.
See Student Services
Find a Location that Works for You
Dubuque, Iowa
2000 University Avenue
Dubuque, Iowa 52001
563.589.3939
Cedar Rapids, Iowa
296 Blairs Ferry Road NE
Cedar Rapids, Iowa 52402
319.775.0204
Get to know our LIFE - Adult Accelerated Degrees team.
2021-2022 LIFE Academic Year Calendar
Fall 2021
Session 1: 8/24/21 to 9/23/21 (no Monday classes)
Session 2: 9/27/21 to 10/28/21
Session 3: 11/1/21 to 12/9/21 (no classes the week of Thanksgiving, 11/22-11/26)
Spring 2022
Session 4: 1/4/22 to 2/3/22 (no Monday classes)
Session 5: 2/7/22 to 3/17/22 (no classes the week of Spring Break, 2/28-3/4)
Session 6: 3/21/22 to 4/21/22
Summer 2022
Session 7: 4/25/22 to 5/26/22
Session 8: 5/31/22 to 6/30/22 (no Monday classes)
Session 9: 7/11/22 to 8/11/22


Notes
UD closed President's Day, 2/21/22, LIFE has classes
Spring Break, February 28 - March 4, 2022
Easter, April 17, 2022
Commencement, December 16, 2021 and April 30, 2022
No Classes the week of July 1 - 10, 2022
We're Here to Help with Your Investment
A degree is an important investment, and we're here to help. As a LIFE student you are eligible for federal financial aid programs to help offset costs. We also offer a 10 percent tuition discount through our EdAssist partnership for employees of participating employers.