Direct Admission at the University of Dubuque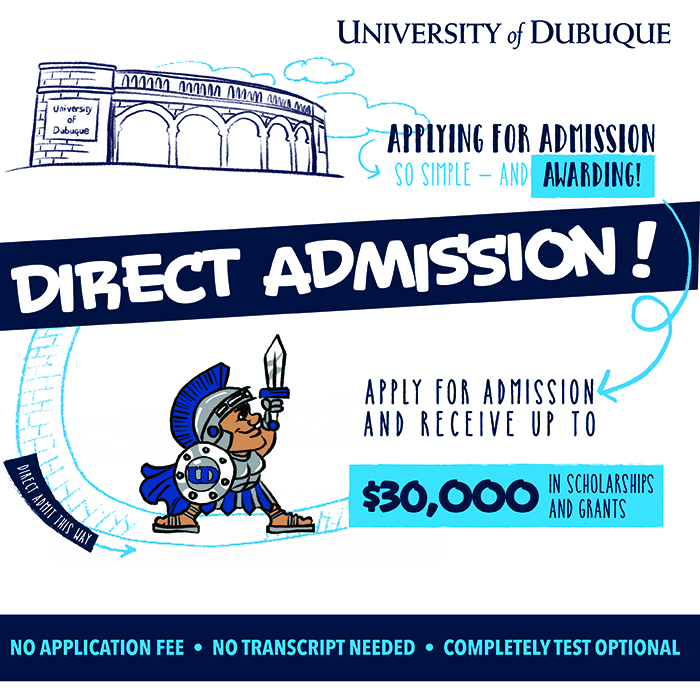 With the University's Direct Admission policy, if you are admitted, you will receive up to $30,000 in University scholarships and grants for each year that you attend - determined through your comprehensive financial aid award, for a total of $120,000 over four years.
Students who receive this award are required to live on campus. (Students living with parents will receive up to $22,000 each year.)
In addition to this, as an incentive there is:
- No application fee
- No transcript required, and;
- We are completely test optional!
Apply for admission online at: www.dbq.edu/Apply today. Self-reported HS GPA is required, and you will receive a reply soon after you apply.
This exceptional opportunity is ending March 31, 2023.