Jerry Petitgoue (C'63) to Receive an Honorary Degree from the University of Dubuque
By University Relations Staff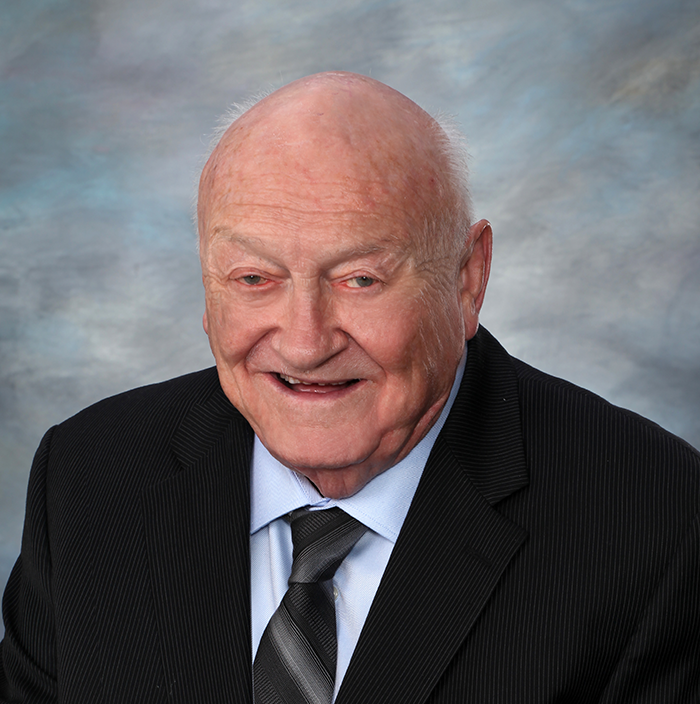 DUBUQUE, Iowa - The University of Dubuque will award Gerald "Jerry" D. Petitgoue (C'63) a doctor of humane letters in recognition of his leadership as an alumnus and for his commitment to a life of service in classroom teaching and athletic coaching. Petitgoue will receive the honorary degree at the University of Dubuque Spring Commencement, which will begin at 1:00 p.m. Saturday, April 30, 2022, in the Chlapaty Recreation and Wellness Center.
After earning his bachelor of science degree in physical education from UD and his master's degree from the University of Wisconsin-Platteville in Platteville, Wisconsin, Petitgoue began his career as a social studies teacher and basketball coach in Gratiot, Wisconsin, where he led the basketball team to a record in four seasons, followed by his continued success as a teacher and coach at Winslow High School in Lena, Illinois, Galena High School in Galena, Illinois, and Cuba City High School in Cuba City, Wisconsin.
For the past 58 years, Petitgoue has invested his time teaching and coaching to become a living legend in Wisconsin boys' basketball as the winningest basketball coach in Wisconsin High School history with three State Championships, one Runner Up to the championship, and 29 Conference Championships. In 2020, he was selected as Wisconsin Boys' Basketball Coach of the Year. In 2022, Petitgoue became just the 18th high school coach in the nation to reach 1,000 career wins.
Today, he continues to be a proud supporter and alumnus of UD. In 2012, the University announced the establishment of the Jerry Petitgoue Award. This award honors an alumna or an alumnus coach that best represents Petitgoue's tenacity, strong work ethic, and care for athletes of any age and any level. And, in 2013, the University announced Petitgoue's selection as an alumnus member of the University of Dubuque Class of 2013-14 Athletic Hall of Fame.
Petitgoue continues to be active in the community. He serves as a member of the boards for Midwest One Bank (Cuba City), Community Development (Cuba City), and MercyOne (Dubuque). He has also been the director of the Tri-State Basketball Camps for over 20 years and served as the past-president and executive director of the Wisconsin Basketball Coaches Association.
For more information about commencement, including how to watch the ceremony via livestream, please visit www.dbq.edu/Commencement.