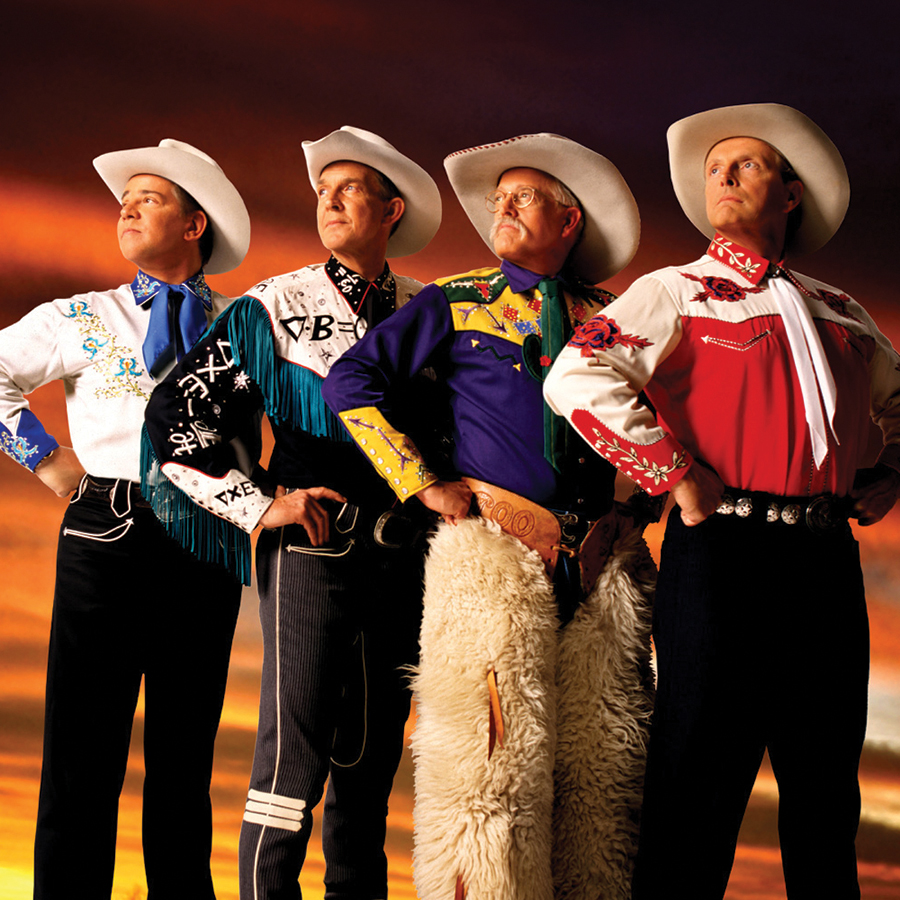 Winners of two Grammy Awards, Riders in the Sky stand hats and shoulders above the rest of the purveyors of comedy and western! For more than 30 years, they have kept the flame passed on by Gene Autry and Roy Rogers, becoming modern-day icons with their wacky humor, western wit, and cowboy way of life. Riders in the Sky pay tribute to and poke gentle fun at the classic cowboy songs of the 1930s and 1940s. The group is made up of lead singer Ranger Doug (born Douglas B. Green), Woody Paul (born Paul Chrisman) on fiddle and vocals, Too Slim (born Frederick Owen LaBour) on string bass and guitar, and, since the mid-1990s, "Cowpolka King" Joey Miskulin on accordion.
Purchase Tickets: https://heritagecenter.vbotickets.com/events
Conlon Construction is the presenting sponsor of this milestone season.