High School Honor Band Concert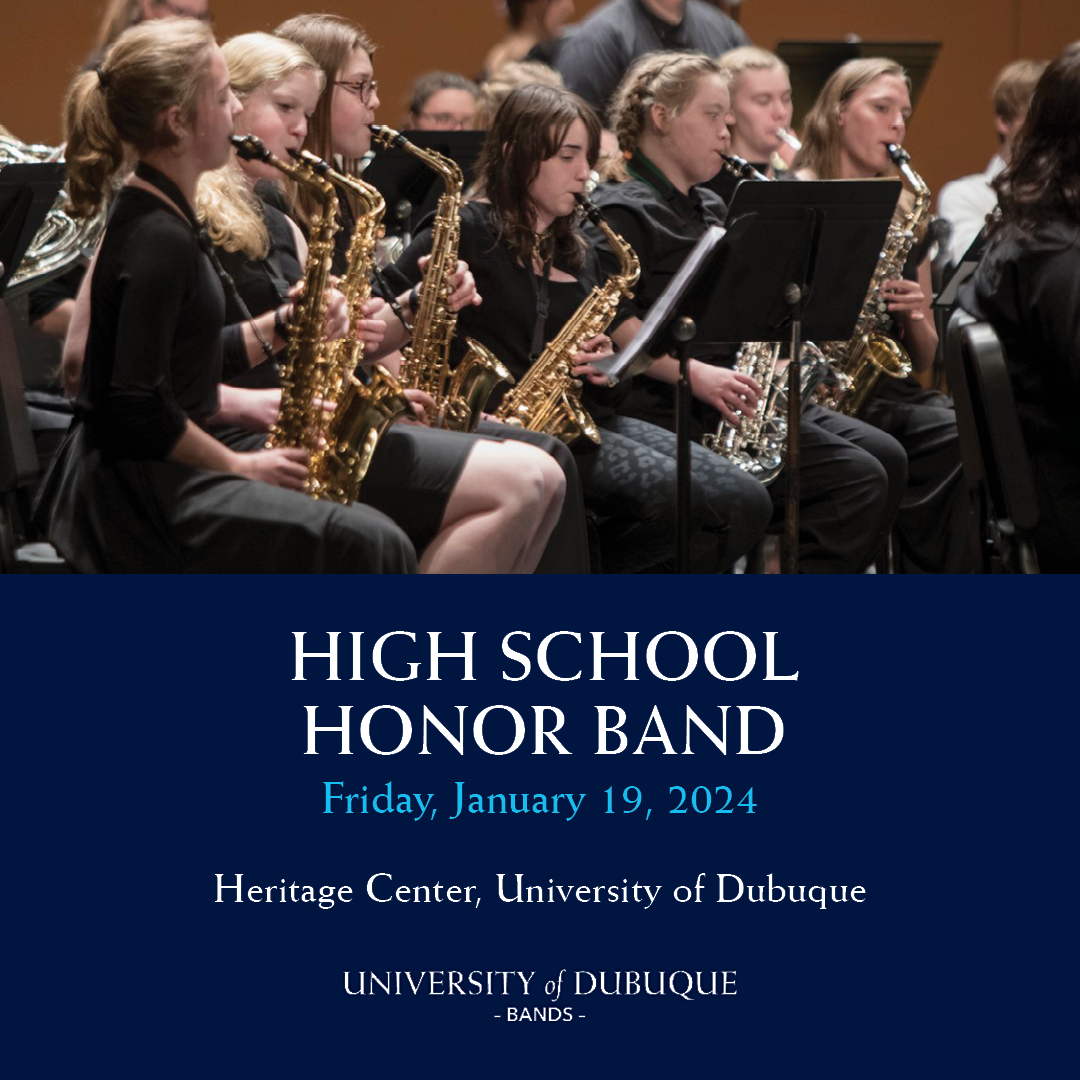 The University of Dubuque High School Honor Band is an opportunity for 100 band students in grades 9-12 to spend a day making music with University of Dubuque band faculty Evan Glickman, DMA, and Nolan Hauta, DMA. The event will culminate with a student concert held in John and Alice Butler Hall, Heritage Center.
The concert is free of charge and open to the public. No ticket is required.