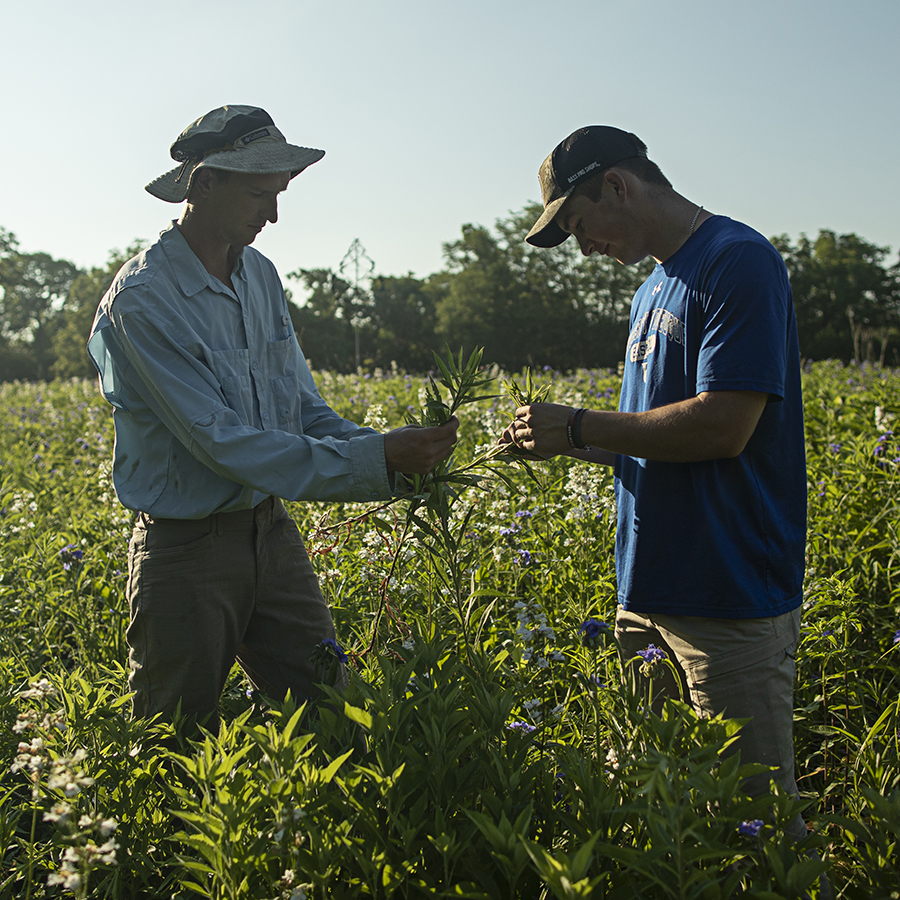 Bachelor of Science

Environmental Science Apply Now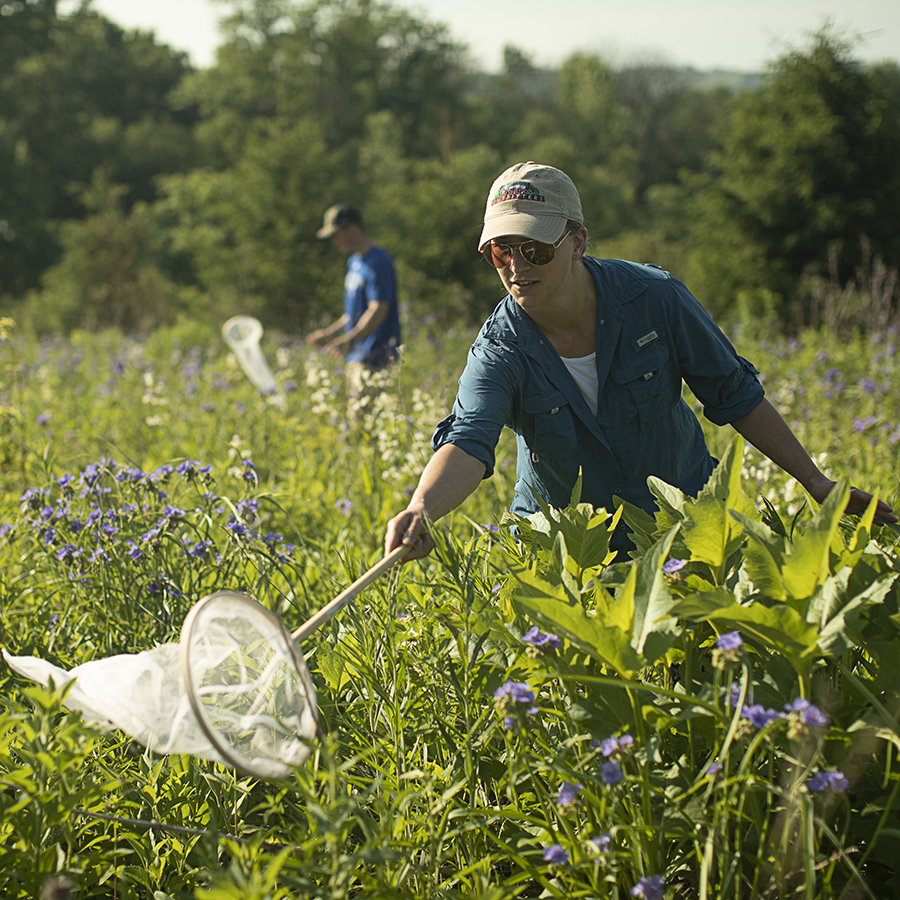 Environmental Science is the study of the interactions of the physical, chemical, and biological components of the environment. At the University of Dubuque, your studies will take you into the intersecting worlds of ecology, environmental chemistry, hydrology, GIS, remote sensing, fish and wildlife management, and environmental toxicology. You will leave ready to pursue a career in consulting agencies, water quality, environmental monitoring and testing, management of natural resources, wildlife biology, and governmental agencies.
Making a Difference Through the Study of the Natural World
Students and faculty at UD are active in the laboratory and in the field. Their work contributes to the advancement of scientific knowledge. They have examined the impacts of climate change, probed environmental distribution of microplastics, examined mussel and turtle population dynamics in the Mississippi River, and discovered new populations of flying squirrels and Aeglid crabs.
Degree Distinctive
Opportunity for students to pursue their own research project under the supervision of a faculty member. Through the years, UD students have developed long-term data sets for the river, mussels, river turtles, and flying squirrels.
Hands-on experience in the field and in the lab throughout every environmental science course.
Career Opportunities
Examples of specific careers that can be obtained with a bachelor of science in environmental science fall in four main categories:
Government: Working at parks, wildlife management areas with GIS offices, and with the public. Employment is available at federal, state, and local levels.
Environmental Consulting: Serving as the go-between for industry and regulators. Consultants do work such as environmental site assessment, soil and water sampling, and project management.
Education: Teaching both in schools and as naturalists in parks. Many students decide to concurrently obtain an endorsement in science teaching, often at the high school level.
Non-profit Conservation: Managing natural resources for non-profit organizations, such as the Nature Conservancy. To help prepare students, UD also offers a minor in natural resource management.
Post-Graduate Opportunities
Examples of specific careers that can be obtained with a post-graduate degree in environmental science are all of those listed above plus university professor, scientific researcher, and project and resource manager. Additional education can further enhance opportunities for upward career mobility.
Wolter Woods and Prairies
One opportunity students have to study the world around them is to perform research at the University's Wolter Woods and Prairies Environmental Stewardship and Retreat Center. Located near Sherrill, Iowa, about 20 miles from the University of Dubuque's main campus, Wolter Woods and Prairies is 121 acres of unglaciated land. The property was purchase by UD in 2020 and is home to a variety of mammals including fox, otters, and minks, over 90 species of birds like the yellow-billed cuckoo, owls, and pileated woodpeckers, three orchid species, and the threatened and endangered amethyst shooting star. Through fellowships, research projects include bat, bumblebee, flying squirrel, insect, orchid, small rodent, snake, and soil research. The property was also the site for class projects like GPS or water testing and service projects conducted by UD Web of Life and UD Fishing Club.
Chlapaty and Butler Fellowship Program
The Joseph and Linda Chlapaty Summer Research Fellowship and John and Alice Butler Summer Research Fellowship are competitive fellowships that help prepare talented undergraduate students across all disciplines for graduate or professional school. Prior summer research has included topics such as: Nature Versus Nurture of Behavior Health, Biodiversity and Ecological Assessment of Fruiting Fungi in Dubuque County, Analyzing Health Effects of Lead in Tap Water, Coinfection Rates of Two Tick-born Pathogens in Eastern Iowa, and Analysis of Macro and Microplastics Present in Sri Lankan Elephant Feces. Student will work with their advisors in determining the project and path of study.
"The Joseph and Linda Chlapaty Summer Research Fellowship provide students with the opportunity to engage in one-on-one research with University of Dubuque faculty members to enhance their professional competence through post-graduate school examination preparation, communication skill-building, and professional networking so as to position themselves for success in their post-graduate studies and careers," said Mark Sinton, PhD, director of the Joseph and Linda Chlapaty Summer Research Fellowship.
"The John and Alice Butler Summer Research Fellowship program provides students with the opportunity to do research with University faculty or to partake in an internship within their intended profession. The program also helps fellows build professional relationships through mock interviews, networking, resume and cover letter design, and communication skill-building in order to enhance their post-graduate employment," said Mark Sinton, PhD, director of the John and Alice Butler Summer Research Fellowship.
Fellows will commit 400 hours of work on their research over a 10-week period during the summer. They will each receive a stipend of $4,500 and an additional $500 for research-associated supplies or travel costs. Fellows are required to present the results of their research or internship during the following academic year at a local, regional, or national conference.
- 2022 Chlapaty Fellows to Conduct Research
- 2022 Butler Fellows to Conduct Research
Natural and Applied Sciences Faculty/Staff