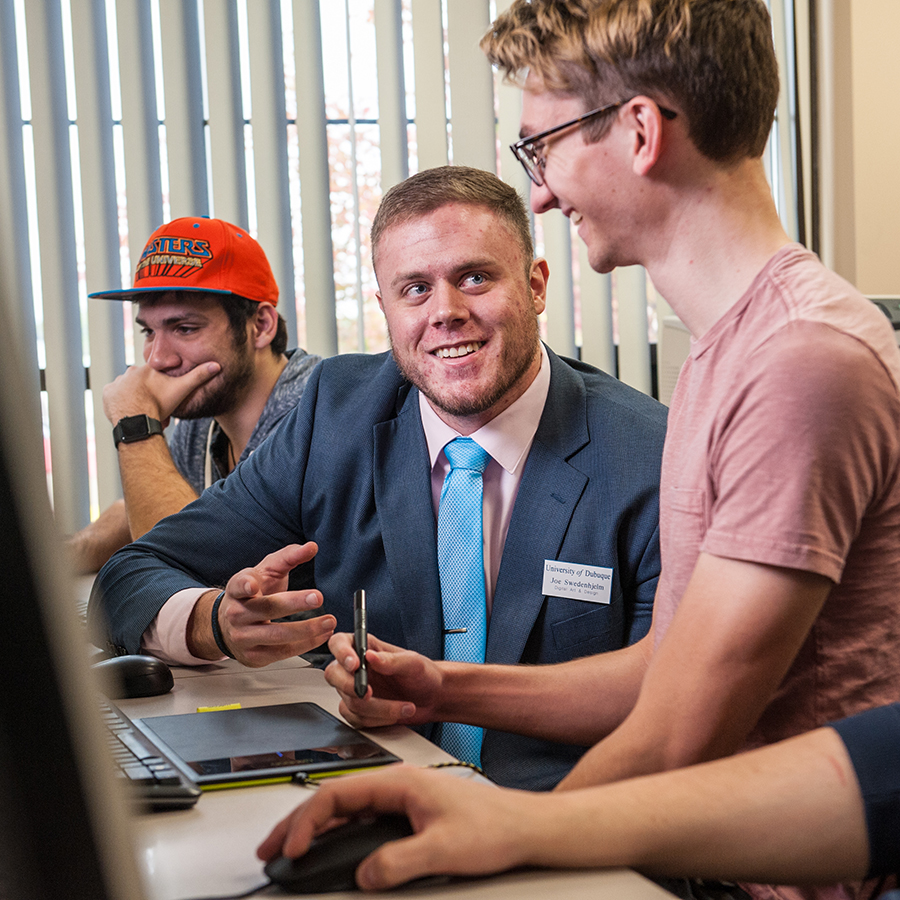 Bachelor of Science

Digital Art and Design Apply Now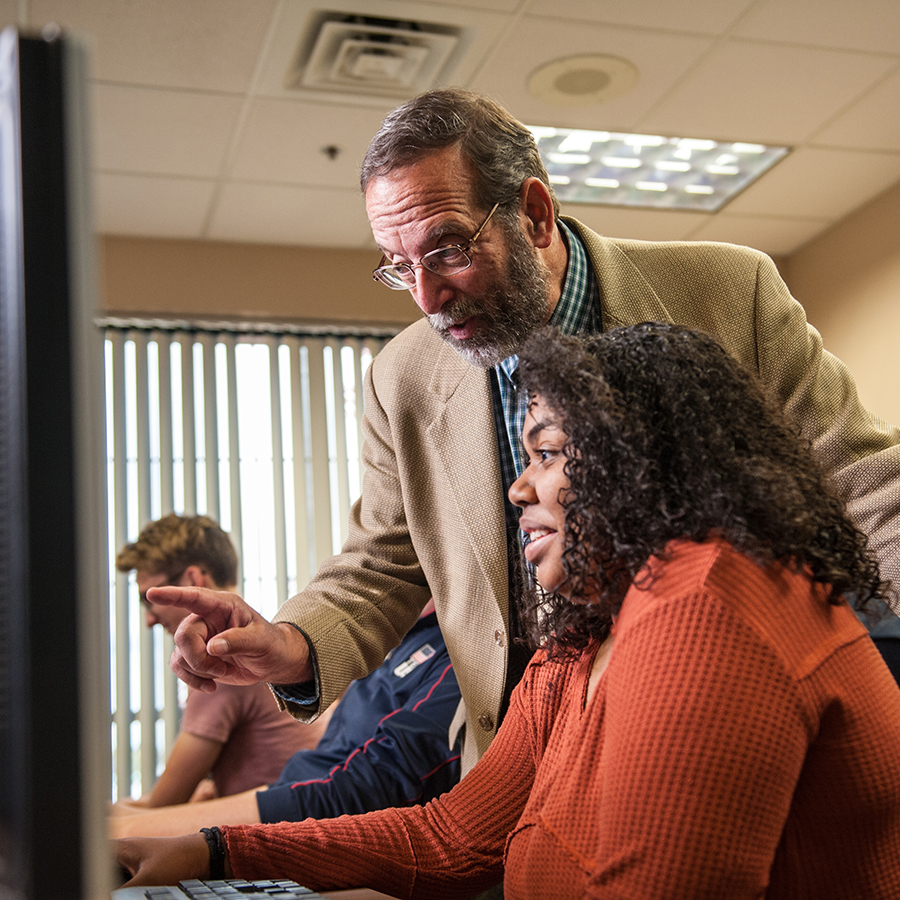 Digital Art And Design (DART) is the study of visual communication using digital technologies in graphic, animation, and web design. At the University of Dubuque, your studies will take you into the world of digital design through a project-based curriculum that is enriched with one-on-one interaction with the DART faculty to create professional portfolio work. Your studies are completed with a capstone project, which involves a show in the Bisignano Art Gallery. You will leave ready to build a successful career as a graphic designer, responsive web developer, motion graphic animator, 2D animator, 3D developer, character developer and animator, identity/logo designer, infographic designer, package designer, social media influencer, and more.
Making a Difference Through the Study of Digital Art and Design
Students and faculty at UD are active in the fast-paced graphic environment where employers recognize them as knowledgeable, skilled, and thoroughly prepared to succeed in today's demanding and changing workplace. Their work contributes to the advancement of creating new forms and expressions of visual communication. They have successfully partnered with the graphic industry for internships for students to communicate ideas visually, play with the digital tools of the field, frame points of view and messages, and build community in a networked society.
Degree Distinctive
The DART program provides the latest equipment and software and the most advanced practices. Designed with students' educational needs foremost in mind, it offers the following advantages:
State-of-the-Art Facilities. The Jackaline Baldwin Dunlap Technology Center gives UD one of the best technology facilities in the Midwest.
Small Classes/Close Instruction. The computer laboratory that supports the DART program includes 12 workstations. It was designed to be small so that no class can exceed 12 persons, guaranteeing that no student will take DART courses in a large class without individualized instruction.
Earning While Learning. Because demand for DART skills is so great, most students in the program are able to design websites for commercial clients while they are attending classes. By doing this, they are immersed in the realities of business and are earning money well before they complete their degrees.
Sophisticated Courses. DART classes at the University are web-based, game-based, and video production-based. Every student prepares to serve the most sophisticated market demands, where the highest compensation is earned.
Emphasis on Creativity. At UD, learning to use hardware and software represents only the beginning. Students are encouraged to immerse themselves in the digital medium and experiment with its properties much as a sculptor tests the properties of marble or clay.
Career Opportunities
Graduates in the DART program have worked at small and medium-sized enterprises. They have followed a wide range of individual paths, including running their own design studios, working for national and international game companies, working for large corporations, specializing in 2D, 3D, and web design, and creating everything from package design to sequences for video. Potential future opportunities for students graduating with the DART major include:
3D Model Maker; Art Administrator; Art Buyer; Art Consultant; Art Director (technical to creative liaisons); Artist; Artist's Agent; Audio/Visual Performance Artist; Gallery Owner; Game Designer/Developer; Graphic/Digital Designer; Instructional Designer; Interactive Exhibition Designer; Project Manager; Web Designer.
Resources
Digital Art and Design Faculty/Staff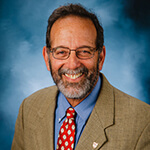 Alan Garfield
Bisignano Art Gallery Director; Professor Emeritus
Phone: 563.589.3717 Email: AGarfield@dbq.edu Department: Digital Art and Design
CREDENTIALS / BIO
MA, State University of New York-Binghamton
BA, University of Iowa
Alan Garfield retired as chair of the Digital Art and Design Department at the University of Dubuque in 2022. He has also served as director of the Bisignano Art Gallery since its opening in 2008. His formal education is eclectic: BA, University of Iowa; MA, State University of New York-Binghamton; Postgraduate work Wadham College, Oxford. His interests, as measured by recent publications, included 2D and 3D animation algorithms, images in contemporary politics, 19th century French philosophies, Holocaust studies, and Beat Generation poetry. While he teaches at UD during the school year, he lives in Ireland with his wife, Phyllis, during the summer.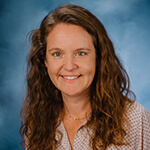 Jean Holdener
Digital Art and Design Cohead; Assistant Professor.
Phone: 563.589.3768 Fax: 563.589.3410 Email: JHoldene@dbq.edu Department: Digital Art and Design Office: 216 Dunlap Technology Center
Credentials
PhD, Capella University; MFA, Memphis College of Art; BA, University of Wisconsin-Whitewater.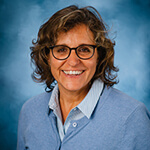 Sheila Sabers
Digital Art and Design Cohead; Assistant Professor of Digital Art and Design
Phone: 563.589.3780 Fax: 563.589.3410 Email: SSabers@dbq.edu Department: Digital Art and Design Office: 223 Dunlap Technology Center
Credentials
MAC, University of Dubuque; BA, Iowa State University.