University of Dubuque to Hold Opening Convocation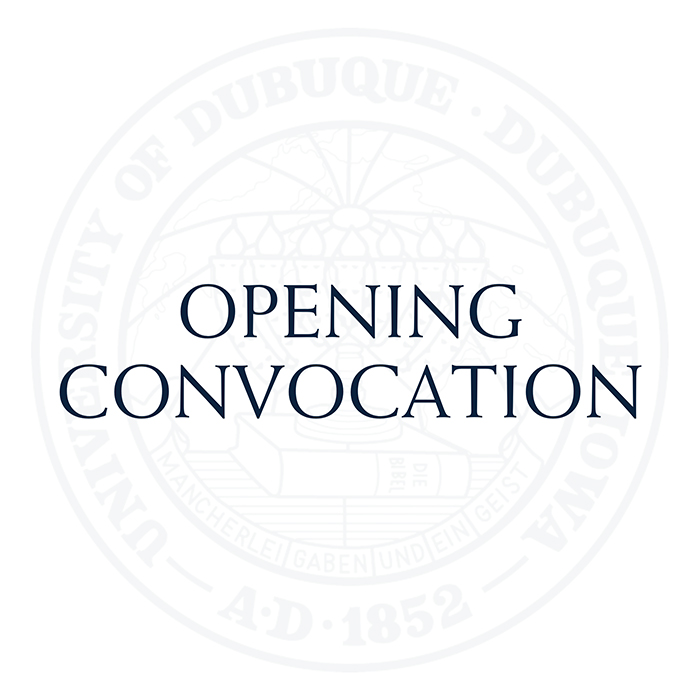 DUBUQUE, Iowa - The University of Dubuque will hold Opening Convocation at 10:45 a.m. Thursday, September 7, 2023, in John and Alice Butler Hall, Heritage Center.
"An annual tradition at the beginning of the year, this is one of our first events together that manifests our aspiration for all students to find purpose, refine their gifts, and fulfill their calling through which the world so loved by God may be renewed," said Rev. Jeffrey F. Bullock, PhD, president of the University.
This year, UD will welcome back Ben Glenn to give the convocation address. A professional artist and motivational speaker since 1995, Glenn has provided speaking engagements for educational institutions, sports teams, corporations, and faith-based ministries. Known as "The Chalkguy," Glenn last visited UD in 2018 when he shared a humor-packed, inspirational message all while creating a piece of artwork at Opening Convocation.
All UD offices, including the Charles C. Myers Library and Chlapaty Recreation and Wellness Center, will be closed during Opening Convocation so students, faculty, and staff - as one community - may attend. Classes and other student activities scheduled between 10:30 a.m. and noon will be canceled. Classes scheduled to begin at 12:15 p.m. will be held.
"Grounded in our Mission, faculty and staff commit to the education and formation of well-rounded students capable of engaging the world. Students, too, commit to a meaningful educational experience. In this worship service, with God's help, we dedicate ourselves to one another and the year ahead," Bullock said.
For those who cannot attend in-person, Opening Convocation will be streamed live on UD's YouTube channel.