The University of Dubuque to add Men's and Women's Ice Hockey as part of their NCAA Division III Intercollegiate Athletics Program
By Paul Misner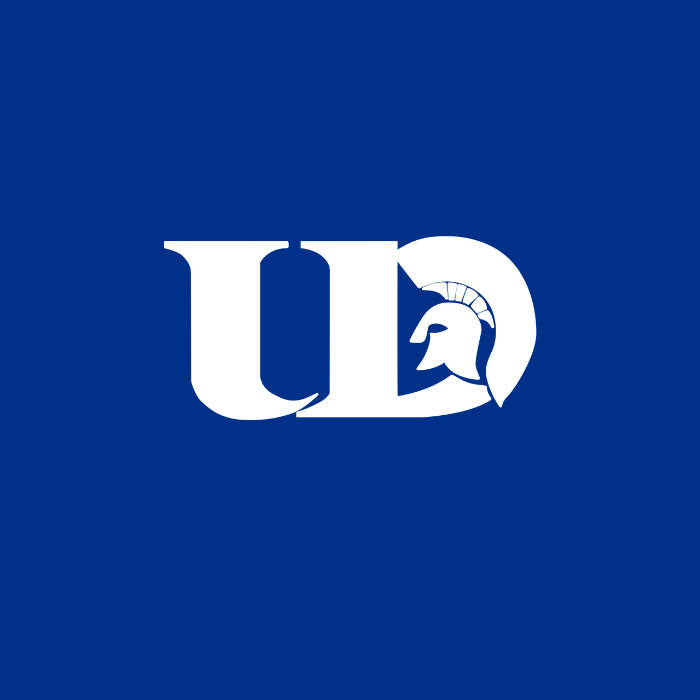 DUBUQUE, Iowa - The University of Dubuque has announced the addition of Men's and Women's Ice Hockey to their NCAA Division III Intercollegiate Athletics Program with competition to begin for the school year 2023-24.
UD will be partnering with the Dubuque Ice Arena, which is home to the Dubuque Fighting Saints (United States Hockey League), and with its managing partner, Q Casino, to utilize the facility for practices and competitions. The Spartans will be a member of the Northern Collegiate Hockey Association - one of the top NCAA Division III hockey conferences in the country.
"We are excited about the partnerships and relationships which have been developed to offer this opportunity to our student-athletes," said Nelson Edmonds, vice president of student engagement and intercollegiate athletics at the University of Dubuque. "For a short time in 2008, ice hockey was a club sport at UD and we have always envisioned offering this collegiate experience to our student-athletes, parents, and to all our UD constituents and the Dubuque community."
UD expects this will provide a competitive and enrichening engagement opportunity for many prospective students, and anticipate a large cadre of student-athletes who will transfer from Finlandia University of Hancock, Michigan, which recently announced their closure at the end of this academic year.
"Through a series of conversations with the Finlandia athletic administration, as well as in partnership with our campus and community partners, we were able to provide the support needed to their student-athletes and their hockey program," stated Edmonds. "We are excited to combine the history of Finlandia University hockey, the passion for hockey in the Dubuque community, and the re-imagining of adding a competitive NCAA program. We look forward to welcoming our incoming students from Finlandia as they become our newest Spartans."
"On behalf of the Dubuque Racing Association (DRA), Q Casino, Schmitt Island Development Corporation, and our partners with the City of Dubuque, we are excited to support the University of Dubuque to bring college hockey to our community. Thank you to UD for stepping up and making this happen," said Alex Dixon, president and CEO DRA and Q Casino.
Bob Broshous, vice president for enrollment and dean of admission, added, "We are excited to welcome transfer students from Finlandia University. We are transfer friendly, and making every effort to meet their academic and financial needs to make it possible for them to attend the University of Dubuque. In addition to welcoming transfer students, we also have places in the class for first-year students who want to compete for a place on the men's and women's hockey teams for this fall. It is not too late to apply for admission for fall 2023."
For further admission inquiries, contact Admissions@dbq.edu or call 563.589.3000.