Heritage Center Announces Holiday Specials
By University Relations Staff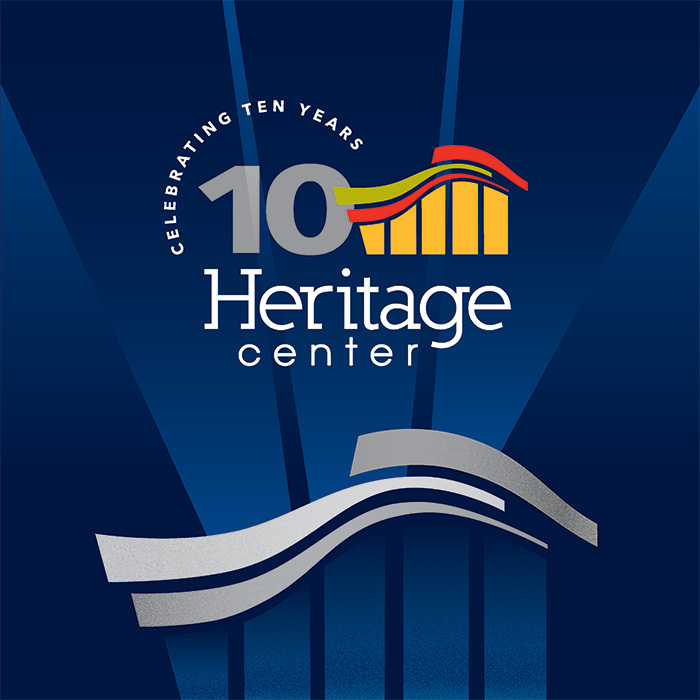 DUBUQUE, Iowa - This Thanksgiving, the University of Dubuque Heritage Center will award double the points for Heritage Performing Arts Loyalty System (H-PALS) members who purchase tickets online at www.dbq.edu/HeritageCenter Wednesday, November 23, 2022, through Sunday, November 27, 2022. For every dollar spent, H-PALS members will earn two points instead of one.
New this season, H-PALS allows people to earn a point for every dollar spent. When patrons reach 200 points, they receive one free ticket (valued up to $50) for an eligible event of their choice.
During the H-PALS online special, the Farber Box Office will be closed. Box office hours of 11:00 a.m. to 2:00 p.m. Monday through Friday will resume Monday, November 28, 2022.
Don't forget to give the gift of a Heritage Center performance this holiday season! Receive a $15 gift card bonus with each $50 in-person gift card or online e-certificate purchase. Buy your "gift of entertainment" soon as this special is only available now through Monday, January 2, 2022.
Purchase gift cards in-person at the Farber Box Office, 2255 Bennett Street, during business hours or buy online e-certificates at www.dbq.edu/HeritageCenter. For more details, contact the Farber Box Office at 563.585.SHOW or BoxOffice@dbq.edu.
REMAINING 2022-2023 LIVE AT HERITAGE CENTER PERFORMING ARTS SERIES SHOWS
Christmas at Heritage Center "Heaven and Nature Sing!"
7:30 p.m. Friday, December 2, 2022

A Christmas Carol, performed by Perseverance Productions
7:30 p.m. Monday, December 5, 2022

The Magic of Bill Blagg LIVE!
7:30 p.m. Friday, January 13, 2023

Warriors Don't Cry, performed by TheaterworksUSA
7:30 p.m. Monday, January 23, 2023

Evil Woman - The American ELO presents The Electric Light Orchestra Experience
7:30 p.m. Thursday, January 26, 2023

Organist Joby Bell, John and Alice Butler Pipe Organ Recital Series
7:30 p.m. Friday, February 3, 2023

Romeo and Juliet, performed by The Acting Company
7:30 p.m. Tuesday, February 7, 2023

The Legendary Count Basie Orchestra directed by Scotty Barnhart with guest vocalist Carmen Bradford
7:30 p.m. Friday, February 10, 2023

Doreen's Jazz New Orleans, presented in cooperation with the Dubuque Arts Council with special guests UD Concert Band and UD Jazz Band
7:30 p.m. Tuesday, February 21, 2023

Paddington Gets in a Jam, a Jonathan Rockefeller Production produced by Bear About the House, LLC
1:00 p.m. Sunday, March 5, 2023

Organist Daryl Robinson, John and Alice Butler Pipe Organ Recital Series
3:00 p.m. Sunday, March 19, 2023

The Pirates of Penzance, performed by New York Gilbert & Sullivan Players
3:00 p.m. Sunday, March 26, 2023

Charlie Berens: Midwest Survival Guide Tour (recently announced)
8:00 p.m. Friday, March 31, 2023
The Adventures of Tortoise & Hare: The Next Gen, performed by LightWire Theater
1:00 p.m. Sunday, April 2, 2023
American Midwest Ballet's The Wizard of Oz presented in collaboration with Dubuque's Academy of Ballet
7:00 p.m. Friday, April 21, 2023, and 1 p.m. Saturday, April 22, 2023
Neil Berg's 103 Years of Broadway, presented by the Dubuque Arts Council in cooperation with Heritage Center
7:30 p.m. Saturday, May 6, 2023

All performances above occur in John and Alice Butler Hall. Conlon Construction is the presenting sponsor of the 2022-2023 Live at Heritage Center Performing Arts Series.