Archway Reading and Lecture Series to Host Reading with Kathleen Rooney
By University Relations Staff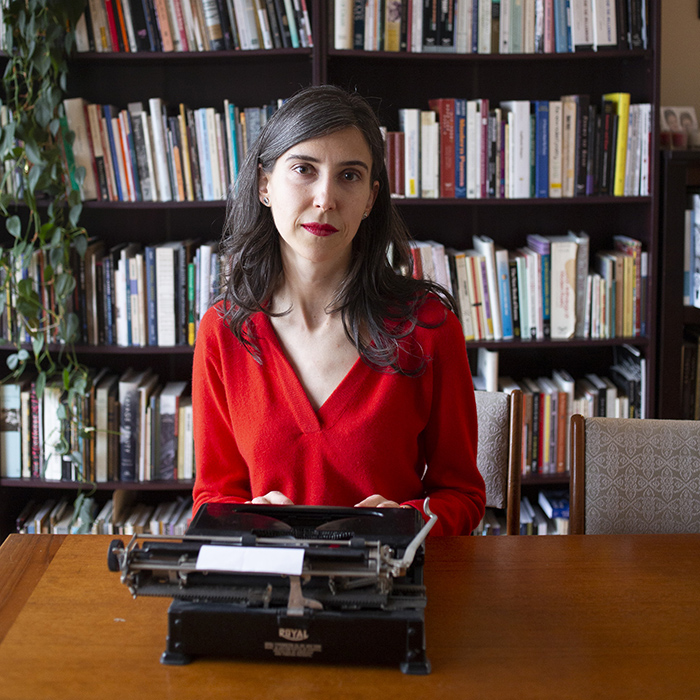 DUBUQUE, Iowa - The Archway Reading and Lecture Series at the University of Dubuque will host a reading and discussion with author Kathleen Rooney at 6:30 p.m. Thursday, March 23, 2023, in the Multicultural Student Center, Peter and Susan Smith Welcome Center on campus.
The event is free and open to the public. It will include a brief Q&A with Rooney.
Rooney is a founding editor of Rose Metal Press, a nonprofit publisher of literary work in hybrid genres, as well as a founding member of Poems While You Wait, a team of poets and their typewriters who compose commissioned poetry on demand. Her most recent books include Lillian Boxfish Takes a Walk and Cher Ami and Major Whittlesey. Rooney's latest poetry collection Where Are the Snows, winner of the X. J. Kennedy Prize, was released by Texas Review Press in fall 2022, and her next novel, From Dust to Stardust, will be published by Lake Union Press in fall 2023.
Rooney teaches in the English Department at DePaul University in Chicago, Illinois. A winner of the Ruth Lilly Fellowship from Poetry magazine, she is the author of numerous books of poetry, fiction, and nonfiction.
The Archway Reading and Lecture Series is sponsored by UD's Department of English and UD's Office of Academic Affairs.