Rev. Gregory Drumwright to Deliver Michael Lester Wendt Character Lecture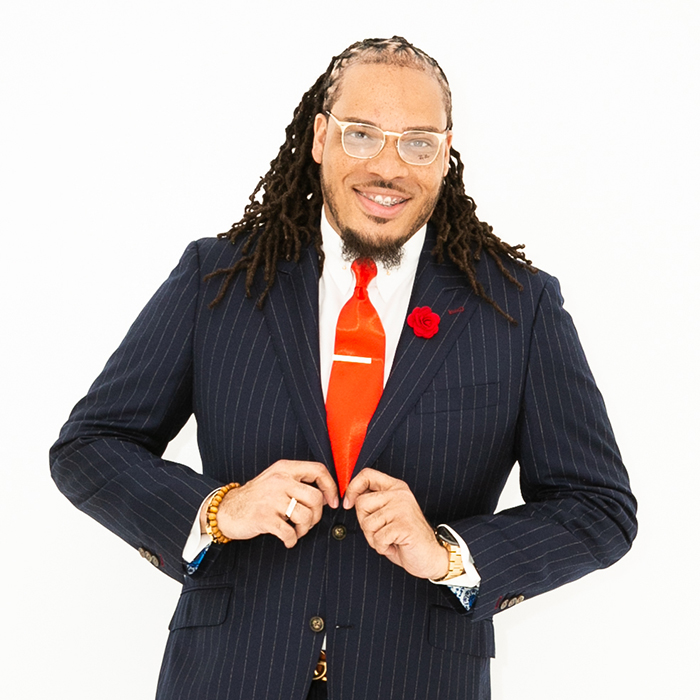 Public theologian Rev. Gregory Drumwright will deliver the Fall 2023 Michael Lester Wendt Character Lecture "Joseph, Jesus, Justice, and George: How I Avoided a Life of Crime and Still Found Myself in Court" at 7:00 p.m. Monday, October 2, 2023, in John and Alice Butler Hall, Heritage Center at the University of Dubuque. The lecture is free and open to the public. No tickets are required.
In his 20th year as a pastor, Drumwright is one of America's most promising rising public theologians and served a national following during the activism of 2020. Through his work as clergy to the George Floyd family during the Derek Chauvin trial, Drumwright found himself on the front lines of the call for justice when he and his followers were pepper-sprayed and jailed, three days before the 2020 elections. After being charged with two felonies and four misdemeanors, Drumwright and Justice 4 the Next Generation were unanimously cleared of all charges by a jury in a neo-confederate stronghold in the South. Known as "today's voice for tomorrow's generation," Drumwright will share his story on the intersectionality of Jesus and Justice.
Drumwright's work as minister to the family of George Floyd throughout the Chauvin trial was featured in the Netflix documentary Civil. His leadership throughout the social justice movement has also been covered by numerous media outlets such as CNN, ABC, FOX, NBC, Forbes, The New York Times, The Washington Post, and Bloomberg. In February 2020, Black Business Ink magazine listed him among the Top 40 under 40 most influential African American leaders.
As an advocate of non-violence and reconciliatory practice, Drumwright spreads his message of education, empowerment, and encouragement to multigenerational audiences, corporate entities, and public institutions. He is the founder of Justice 4 the Next Generation, an advocacy organization against racial injustice, and pastor to The Citadel Church in Greensboro, North Carolina. A North Carolina Courts Commissioner, he has helped to shape criminal justice reform and new laws that prohibit underage vaping.
The lecture is presented by UD's Wendt Character Initiative as part of its mission to promote a campus culture of excellent moral character and purposeful lives. Guest lecturers in the fall and spring speak from lives of purpose, linking issues of the day to character virtues such as integrity, justice, and compassion.