All-State Choral Workshop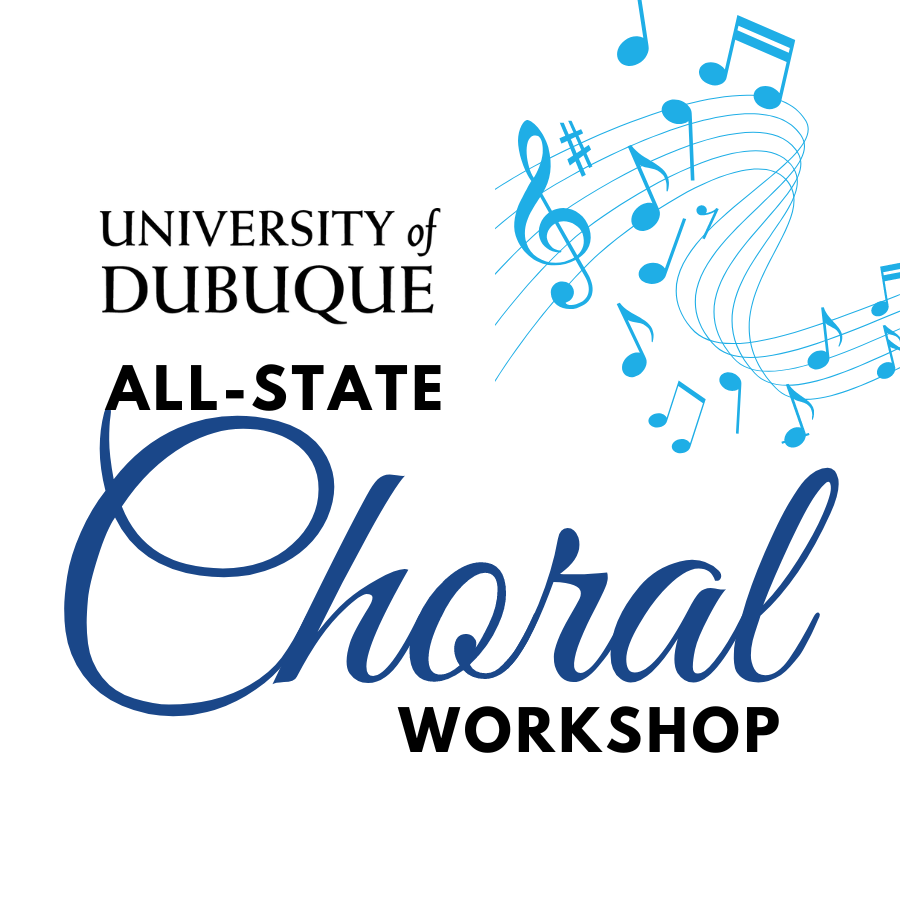 The University of Dubuque is pleased to announce a new All-State Choral Workshop on Saturday, October 1, 2022, from 9:00 a.m. - 3:00 p.m. at Heritage Center on the University of Dubuque campus.
Designed to aid students in their last weeks of preparation, the workshop will offer solid technical and musical instruction in both large and small group settings, useful tips on professional presentation, and the opportunity to hone skills through mock auditions with constructive feedback in an encouraging atmosphere. Private coaching sessions by University of Dubuque professors are offered to all attendees at no extra charge.
The $20.00 per student registration fee includes the workshop, private voice lesson, and a buffet lunch. High school directors are welcome to attend the workshop and lunch for free.