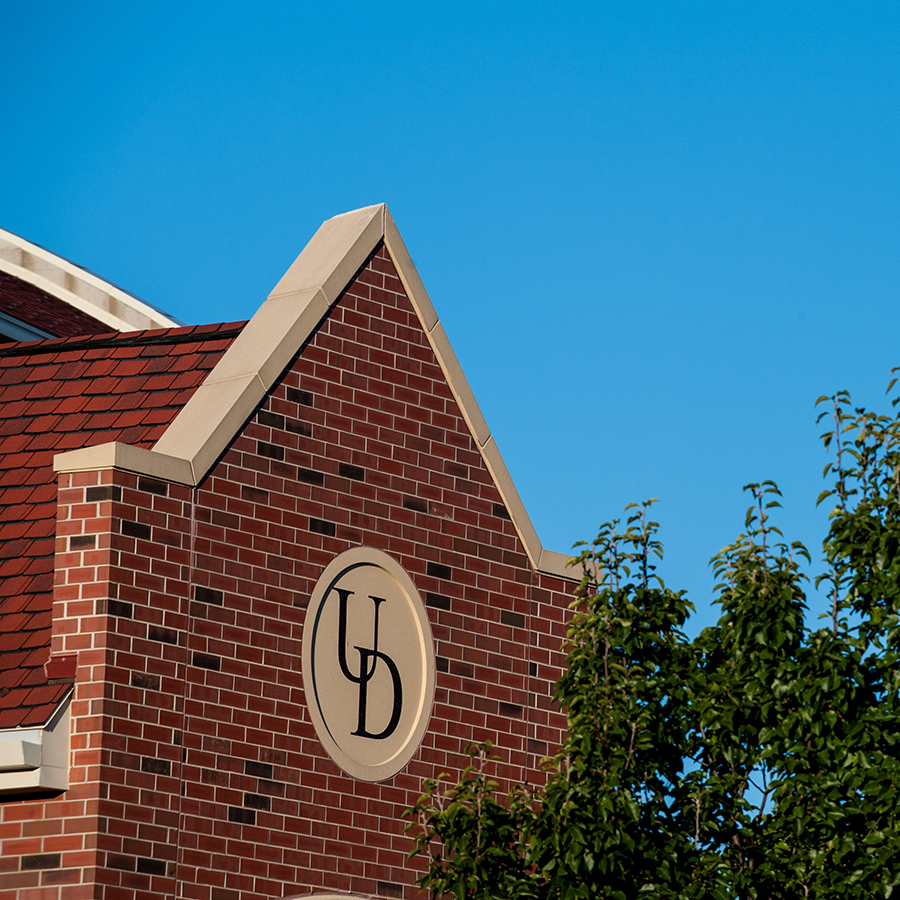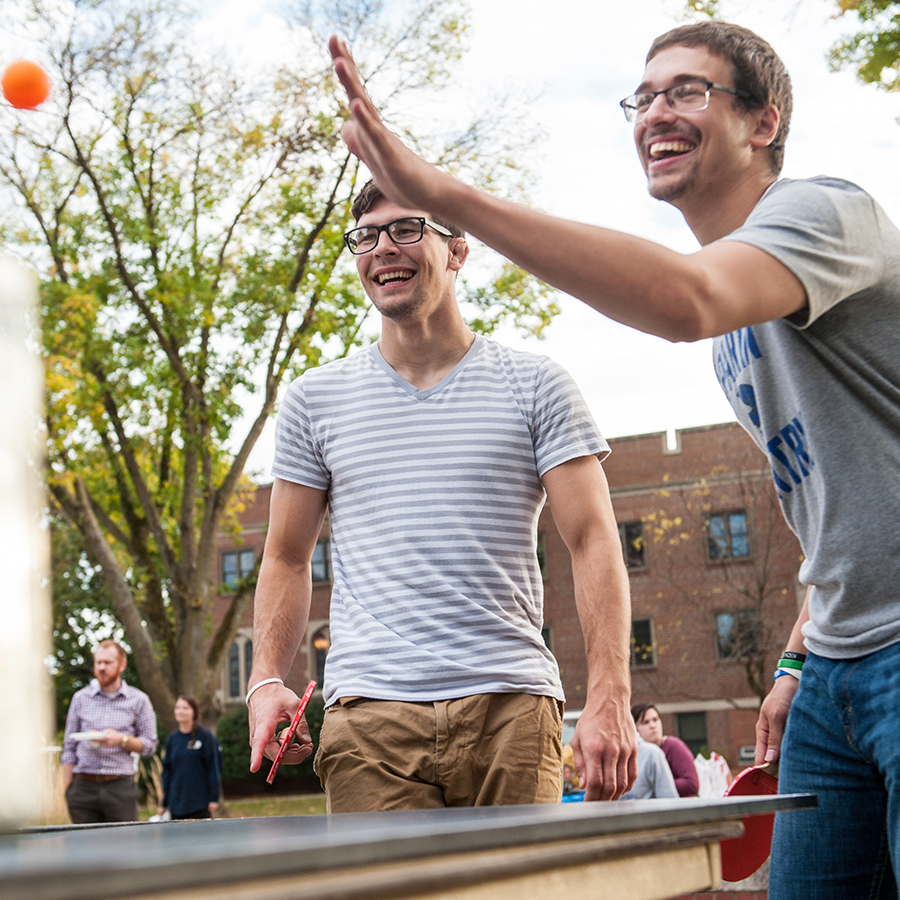 Biology is the study of life and the diversity of living organisms and ecological systems. At the University of Dubuque, your studies will take you into the world of cell and molecular biology, ecology, evolution, and organismal biology. You will leave ready to pursue a career in academic research, biotechnology, conservation biology, public health, and in the medical field (e.g. medicine, dentistry, ophthalmology).
Making a Difference Through the Study of Biology
Students and faculty at UD are active in the laboratory and in the field. Their work contributes to the advancement of scientific knowledge. They have identified novel soil microbes, partnered with the Centers for Disease Control and Prevention to examine occurrence of Lyme disease, examined bats for white-nose syndrome, and probed the molecular controls on free-tolerance and color development in orchids.
Degree Distinctive
Opportunity for students to pursue their own research project under the supervision of a faculty member. Molecular biology is an area of student research strength at UD. Other students learn how to prepare quality research and develop microscope slides of human tissues.
Career Opportunities
Biology prepares students for a wide array of career options. Careers in academic research-focused fields include everything from geneticist and molecular biologist to horticulturalist and wildlife ecologist. Biomedical research careers include everything from bacteriologist and virologist to neuroscientist and physiologist.
Professional program options include medical, veterinary, dental, optometry, physical therapy, and chiropractic. Government jobs that utilize the biology degree include science policy analyst, health and safety inspector, and naturalist at a national park. In addition, a biology degree can lead to opportunities in teaching, science writing, pharmaceutical sales, and laboratory analysis.
Wolter Woods and Prairies
One opportunity students have to study the world around them is to perform research at the University's Wolter Woods and Prairies Environmental Stewardship and Retreat Center. Located near Sherrill, Iowa, about 20 miles from the University of Dubuque's main campus, Wolter Woods and Prairies is 121 acres of unglaciated land. The property was purchase by UD in 2020 and is home to a variety of mammals including fox, otters, and minks, over 90 species of birds like the yellow-billed cuckoo, owls, and pileated woodpeckers, three orchid species, and the threatened and endangered amethyst shooting star. Through fellowships, research projects include bat, bumblebee, flying squirrel, insect, orchid, small rodent, snake, and soil research. The property was also the site for class projects like GPS or water testing and service projects conducted by UD Web of Life and UD Fishing Club.
Chlapaty and Butler Fellowship Programs
The Joseph and Linda Chlapaty Summer Research Fellowship and John and Alice Butler Summer Research Fellowship are competitive fellowships that help prepare talented undergraduate students across all disciplines for graduate or professional school. Prior summer research has included topics such as: Nature Versus Nurture of Behavior Health, Biodiversity and Ecological Assessment of Fruiting Fungi in Dubuque County, Analyzing Health Effects of Lead in Tap Water, Coinfection Rates of Two Tick-born Pathogens in Eastern Iowa, and Analysis of Macro and Microplastics Present in Sri Lankan Elephant Feces. Student will work with their advisors in determining the project and path of study.
"The Joseph and Linda Chlapaty Summer Research Fellowship provide students with the opportunity to engage in one-on-one research with University of Dubuque faculty members to enhance their professional competence through post-graduate school examination preparation, communication skill-building, and professional networking so as to position themselves for success in their post-graduate studies and careers," said Mark Sinton, PhD, director of the Joseph and Linda Chlapaty Summer Research Fellowship.
"The John and Alice Butler Summer Research Fellowship program provides students with the opportunity to do research with University faculty or to partake in an internship within their intended profession. The program also helps fellows build professional relationships through mock interviews, networking, resume and cover letter design, and communication skill-building in order to enhance their post-graduate employment," said Mark Sinton, PhD, director of the John and Alice Butler Summer Research Fellowship.
Fellows will commit 400 hours of work on their research over a 10-week period during the summer. They will each receive a stipend of $4,500 and an additional $500 for research-associated supplies or travel costs. Fellows are required to present the results of their research or internship during the following academic year at a local, regional, or national conference.
- 2022 Chlapaty Fellows to Conduct Research
- 2022 Butler Fellows to Conduct Research
Natural and Applied Sciences Faculty/Staff