Economics is the study of how individuals, organizations, and nations make decisions about resources: how to create resources, how to distribute resources, and how to use resources. At the University of Dubuque, your studies will help you understand historical data, interpret current events, and predict future trends. You will leave ready to build a career in business, nonprofits, or government. Or, you may go on to graduate study in economics, law, business, and public policy.
Making a Difference Through the Study of Economics
Students and faculty at UD are active in uncovering patterns and trends in economic behavior and in in applying economic theory to practice. Faculty are often sought out to provide economic analysis to media outlets. Their work has explored labor market activity and financial development in ex-communist countries.
Degree Distinctive
Opportunities to connect other areas of interest, such as business, law, politics, even theology.
International connections that allow you to learn about and study in other countries.
Small classes with highly qualified teachers. Most introductory classes are under 30 students and most advanced classes are taught in a seminar format.
Economics majors learn methods of data analysis and have the opportunity to receiving funding for their research projects.
Career Opportunities
Graduates of the Economics program can choose from a wide variety of careers in businesses of all sizes, nonprofits, law, banking, finance, healthcare, government, academia, etc. Potential future opportunities for students graduating with the Economics degree include:
Economist; Financial Risk Analyst; Data Analyst; Financial Planner; Accountant; Economic Researcher; Financial Consultant; Investment Analyst; Actuary.
Economics Faculty/Staff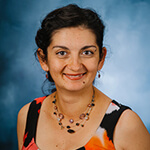 Alina Klein
Associate Professor of Economics
Phone: 563.589.3376 Email: AKlein@dbq.edu Department: Economics Office: 330 Severance Hall
Credentials
PhD, West Virginia University BS, Academy of Economic Studies - Bucharest, Romania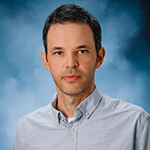 Rudy Klein
Assistant Professor of Economics
Phone: 563.589.3681 Email: RKlein@dbq.edu Department: Economics Office: 329 Severance Hall
Credentials
PhD, West Virginia University BS, Academy of Economic Studies - Bucharest, Romania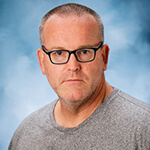 Eric Munshower
Economics Department Head; Professor of Economics
Phone: 563.589.3194 Fax: 563.589.3322 Email: EMunshow@dbq.edu Department: Economics Office: 331 Severance Hall
Credentials
PhD, Purdue University BS, Saint John's (Minn.)