"Woodward Collection" on Display at the University of Dubuque Charles C. Myers Library
By University Relations Staff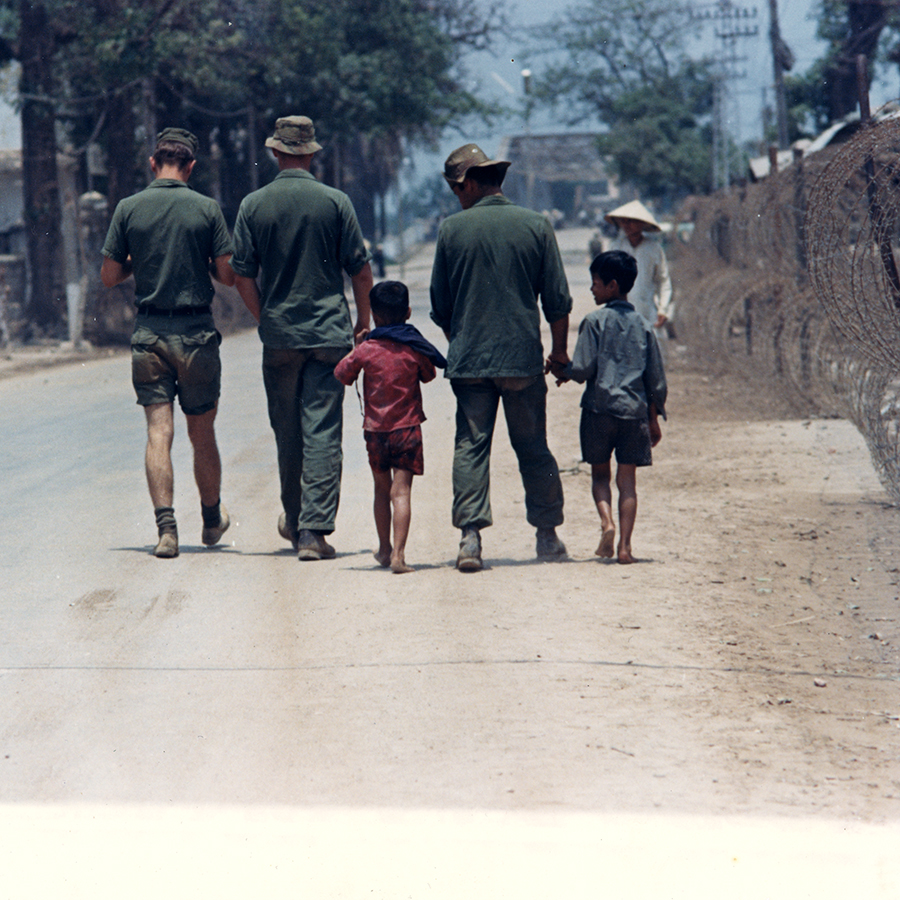 DUBUQUE, Iowa - The University of Dubuque Charles C. Myers Library invites the campus community and public to visit its latest exhibit, titled "Woodward Collection."
The late Frederick Robert "Bob" Jr. was a photojournalist and correspondent for WCI Dubuque Radio and the Telegraph Herald newspaper in Dubuque during the Vietnam War. Materials from that time, such as photographs, were donated to the University Archives.
"Woodward Collection" is available in-person and digitally. Six display cases in the library showcase not only Woodward's photos from the Vietnam War but also his press card, questions, and more. Two digital kiosks feature an expanded version of the collection, which is also available online at bit.ly/WoodwardCollection.
The Charles C. Myers Library is open 10:00 a.m. to midnight Sunday, 7:00 a.m. to midnight Monday through Thursday, 7:00 a.m. to 9:00 p.m. Friday, and 8:30 a.m. to 9:00 p.m. Saturday during the academic year. Hours may change during holidays and university breaks.
Elements from "Woodward Collection" are included in the Dubuque Museum of Art's exhibit, "Vietnam: The Real War." The exhibit will be open Saturday, November 13, 2021, through Sunday, February 6, 2022.