Winter/Spring Tickets on Sale Tomorrow for Live at Heritage Center Performances
By University Relations Staff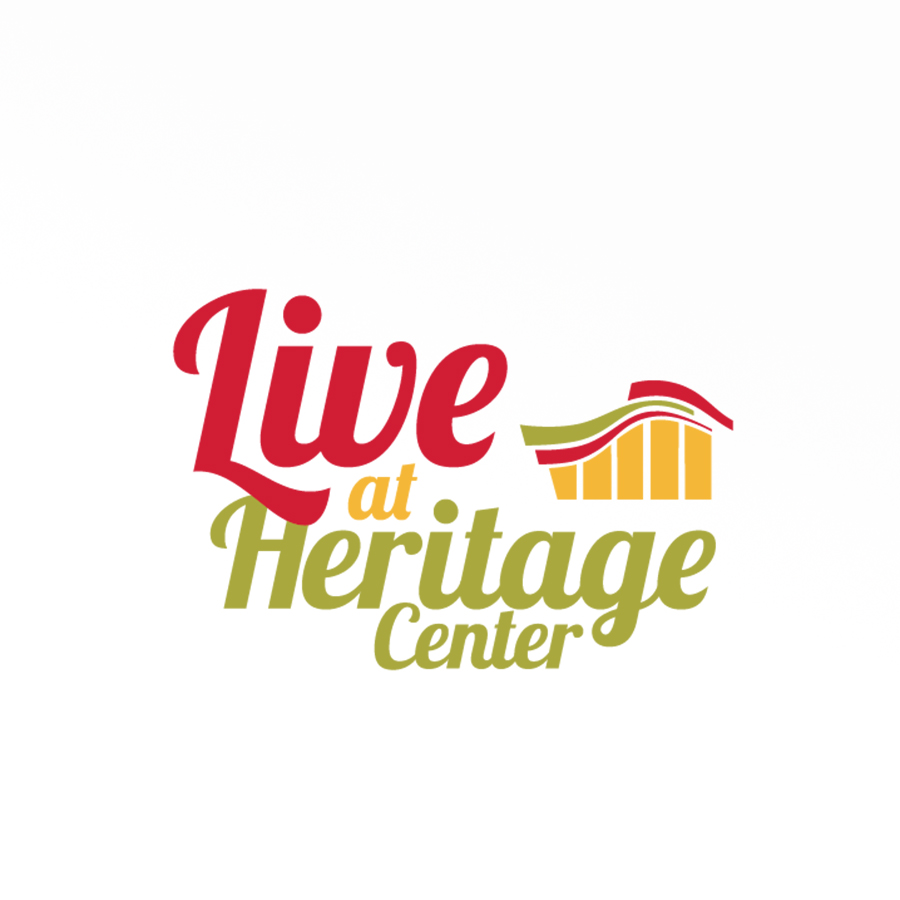 DUBUQUE, Iowa - Tickets for winter/spring performances at the University of Dubuque Heritage Center's 2021-2022 Live at Heritage Center Performing Arts Series will go on sale tomorrow.
The winter/spring lineup of "Artistically Resilient" includes Jim Belushi and the Board of Comedy, DRUMLine Live, The Play with Rocky Bleier, Spamilton: An American Parody, and much more.
Subscription orders and individual tickets for all events will be available for purchase starting tomorrow from 10:00 a.m. to 5:00 p.m. Monday through Friday and 90 minutes prior to events at the Farber Box Office, Heritage Center, University of Dubuque, 2255 Bennett Street; by phone at 563.585.SHOW; or online at www.dbq.edu/HeritageCenter.
Patrons may choose four to eight winter/spring events to customize a subscription order at a discount of five to 20 percent. Patrons may also add special events, noted below, to a subscription at a discount. Other subscriber benefits include discounted companion tickets, priority seating, reduced fees, payment plan options, and advance purchasing privileges.
Order forms are available online at www.dbq.edu/HeritageCenter and for pick-up at the Farber Box Office. To request a season brochure, please call the box office at 563.585.SHOW.
All performances are located in John and Alice Butler Hall, Heritage Center.
WINTER/SPRING 2022 PERFORMING ARTS SERIES
Jim Belushi and the Board of Comedy (special event)
7:30 p.m. Thursday, Jan. 13, 2022

A harmonica and absolute hilarity that will remind you of home. You know him from ABC's hit comedy sitcom According to Jim and Saturday Night Live as well as the front man of R&B band The Blues Brothers. Now we welcome Jim Belushi and the Board of Comedy to John and Alice Butler Hall for a night of rambunctious, rumbling laughter! Accompanying Belushi are Megan Grano, Larry Joe Campbell, and Joshua Funk, all of whom are classically trained professional improvisers who tour regularly nationwide. Jim Belushi and the Board of Comedy features the group's Second City improv style, years of incredible experience, and each individual's unique humor in a high-energy, interactive setting. As they say in improv, you've never seen this show before, and you will never see it again!
DRUMLine Live
7:30 p.m. Wednesday, Jan. 26, 2022

DRUMLine Live, the show-stopping attraction created by the musical team behind the hit movies Drumline and Drumline: A New Beat, embodies the soulful, high-stepping style of the Historically Black College and University (HBCU) marching band experience. The group was featured in Beyonce's unforgettable performance, Homecoming: A Film by Beyonce;! With its riveting rhythms, bold beats, and ear grabbing energy, DRUMLine Live is a high-octane musical roller coaster ride that is guaranteed to touch every emotion in your body. This brand-new show for the entire family will have your heart pounding and your feet stomping by halftime!
The Play with Rocky Bleier (special event)
7:30 p.m. Friday, Jan. 28, 2022

Four-time Super Bowl champion Rocky Bleier performs his one-man show. The Play, based on his almost unbelievable life story, takes audiences into three bars from Bleier's life where he tells stories of family, war, and the heart of Steeler Nation. Bleier recalls being selected in the 16th round of the 1968 draft by the Pittsburgh Steelers, only to be drafted one year later by the Army and sent to Vietnam. Severely injured, he was expected to never play football again. However, with personal determination and the encouragement of Steelers owner Art Rooney, Bleier was back at training camp in 1970 where he became an indispensable part of the Steelers dynasty with Super Bowl victories in 1975, 1976, 1979, and 1980. Journey through the decades of family anecdotes, tales of Steelers glory, and multimedia projections bringing Bleier's remarkable story to life. Premiering in Pittsburgh in 2015, this heartfelt and inspiring memoir is perfect for sports fans of all ages.
Freedom Riders, performed by Mad River Theater Works
7:30 p.m. Monday, Jan. 31, 2022

Freedom Riders explores the valiant and courageous personalities behind one of the most critical chapters in the history of the civil rights movement. The play demonstrates the importance of working together to affect change and specifically how non-violent protest was used to combat the cruelties of segregation. Set in 1961, freedom riders - both Black and White Americans - decided to travel together on buses that crossed state lines purposefully disregarding the hateful segregation practices that were still commonplace in so many parts of the United States. The unforgettable heroes and the facts behind the events portrayed in Freedom Riders are essential to a full understanding of the civil rights era and American history.
The Legendary Count Basie Orchestra with Guest Vocalist Diane Schuur
7:30 p.m. Friday, Feb. 11, 2022

Nearly 30 years after his passing, Count Basie is the only bandleader in the history of jazz to have his orchestra still performing sold out concerts internationally. During their record-breaking tenure, the Count Basie Orchestra has scored 18 Grammy Awards, performed for royalty, and has featured some of the greatest soloists in music history. Grammy Award-winning vocalist and pianist Diane Schuur has long been regarded as one of contemporary jazz's leading figures. Her perfect pitch has led Schuur in a distinguished recording career that spans three decades. Notable collaborations include the Count Basie Orchestra, Ray Charles, and Jose Feliciano, among countless others.
Mike Super, Magician
7:30 p.m. Friday, March 11, 2022

Mike Super and his gifted spirit "Desmond" have amazed Howie Mandel, Kim Kardashian, Howard Stern, Ariana Grande, Tina Fey, Heidi Klum, Nick Cannon, Kenny Chesney, and Ellen DeGeneres to name but a few! He is the only magician in history to win a live magic competition on primetime United States network television. He has been named Entertainer of the Year, Best Performing Artist of the Year, and Best Novelty Performer of the Year. He also was voted America's Favorite Mystifier on NBC's hit TV show Phenomenon. Mystified is exactly how you will leave this performance as Mike Super achieves the unfathomable right before your eyes!
The Pirates of Penzance, performed by New York Gilbert & Sullivan Players
3:00 p.m. Sunday, March 13, 2022

Everyone has pretended to be a pirate at some point! Set sail with this classic musical comedy that boasts one of the most famous patter songs in musical theatre history and America's preeminent professional Gilbert & Sullivan repertory ensemble - the New York Gilbert & Sullivan Players. Since its founding in 1974, the company has presented over 2,000 performances of the G&S masterpieces throughout the United States. This tale features a band of tenderhearted pirates celebrating the coming of age of Frederic, who was mistakenly apprenticed to the pirates until his 21st birthday. A ludicrous leap year snag threatens to keep him apprenticed to the pirates for life! Throw in a bevy of beauties, a brash Pirate King, and the delightfully stuffy Major-General Stanley and you've got what The New York Times calls, "An endearing production with high musical standards and spirited performances."
Skerryvore, Award-Winning Scottish Band
7:30 p.m. Thursday, March 17, 2022

The best in contemporary Scottish music! Twice winners of Scotland's Traditional Music "Live Act of the Year" Award, Skerryvore creates a unique fusion of folk, traditional, rock, and pop that represents the different personalities of the band members who each hail from different regions of Scotland. Skerryvore has a growing fanbase worldwide with the promise of much more to come having played Dubuque's Irish Hooley in summer 2019 to huge acclaim. Their UD appearance will be a can't miss, high energy, St. Patrick's Day musical blowout!
A Raisin in the Sun, performed by National Players
7:30 p.m. Saturday, March 26, 2022

The members of the Younger family dream bigger than the small house where they live on the south side of Chicago in the 1950s. When their deceased father's insurance money comes through, those dreams might actually become reality. Walter Lee wants to run his own business and earn financial independence, but his sister, Beneatha, dreams of attending medical school. Meanwhile, their mother, Lena, wants to move them all to a bigger home in a White neighborhood. What will finally allow the Youngers to move up in the world, and who will have their dreams deferred?
Guest Organist Chelsea Chen, John and Alice Butler Pipe Organ Recital Series (special event)
7:30 p.m. Monday, April 4, 2022

Concert Organist Chelsea Chen "is not just another success story," so quoted James Chute of the San Diego Tribune. Her distinctive flair and bravado, mastery of repertoire, and command of the instrument have dazzled audiences around the world. The Los Angeles Times praised her "rare musicality," "lovely lyrical grandeur," and compositional style that is "charming" and "irresistible." Her performance at Heritage Center will feature repertoire that showcases Chen's virtuosity and range.
The Living Coast with Montopolis - Film, Songs, and Stories from the Texas Gulf Coast
7:30 p.m. Wednesday, April 13, 2022

This orchestra chamber rock group provides the musical backdrop to a gorgeous cinematic experience with dynamic storytelling focused on the Texas gulf coast. Surfers and sailors, shrimpers and oilmen, poets and scientists all share their stories about this complicated region of serene beauty, vast industry, and incredible contradictions. Montopolis is an indie chamber music group from Austin, Texas, that performs the works of composer Justin Sherburn. This is an engaging, multi-media event that combines live music with video and interactive storytelling meant to inspire people from all walks of life to consider how best to steward the land and the ocean for the next generation.
Spamilton: An American Parody (special event)
7:30 p.m. Tuesday, April 19, 2022

Don't miss this "convulsively funny" (NY Times) parody from the comic mastermind behind the long-running hit Forbidden Broadway. After tearing it up in New York, Chicago, and Los Angeles, Spamilton: An American Parody will stage a singing, dancing, comedy revolution in Dubuque for one night only. Barbara Hoffman of the New York Post says it's "the next best thing to seeing Hamilton!"