University of Dubuque to Hold Fifth Annual Spring Convocation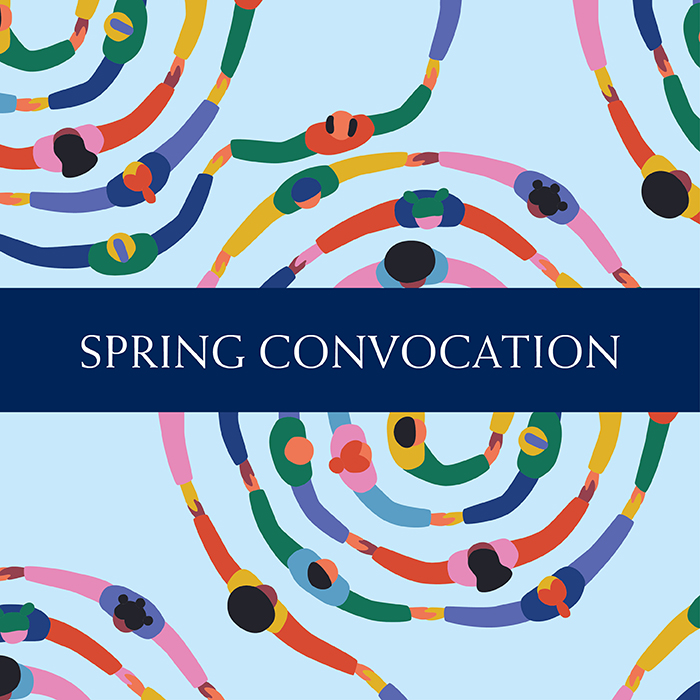 DUBUQUE, Iowa - The University of Dubuque invites students, faculty, staff, alumni, trustees, and friends of UD to celebrate its fifth annual Spring Convocation, which begins on Martin Luther King Jr. Day, Monday, January 16, 2023.
This convocation officially opens spring semester and the events of the day begin a period of cultural celebration and learning of the global diversity that makes UD special. It is a way for the UD community to pause, give thanks to God for the gift of our community, and continue the process of exploring ways to learn, grow, and understand cultures that may or may not be different than their own.
Spring Convocation replaces classes and co-curricular activities scheduled from 10:00 a.m. to 12:30 p.m. Truly this is a series of engagements and food you won't want to miss.
7:00 a.m. --- Martin Luther King Jr. Birthday Celebration
Grand River Center, 500 Bell Street, Dubuque, Iowa
Hosted by Faces & Voices with support from the Dubuque Community School District and the City of Dubuque, the keynote speaker of this year's annual celebration is Antonio Mouzon, instructor of personal empowerment here at UD. For cost and registration information, visit the MLK Breakfast event website. Breakfast begins at 7:00 a.m., with the programming beginning at 7:30 a.m.
10:15-11:30 a.m. --- Spring Convocation - Worship Service
John and Alice Butler Hall, Heritage Center
Tom Lin, president of InterVarsity Christian Fellowship, will be the Spring Convocation speaker with his address, "Neighboring in Today's World." Returning this year is Larry Westbrook Jr., founder of Glory Ministries, who will provide musical leadership. This is a general seating event; please arrive early to find a seat.
For those who cannot attend in-person, Spring Convocation - Worship Service will be streamed live on UD's Facebook page and YouTube channel.
11:30 a.m. --- Spring Convocation - Celebrating Cultural Heritage
Babka Theatre and throughout Heritage Center
In Babka Theatre, sample a selection of cultural food from around the world. Lunch items in Babka Theatre are provided at no cost through generous funding. Food will be served from 11:30 a.m. to 1:00 p.m. Take in principles of Martin Luther King Jr.'s work, displayed throughout Heritage Center.
12:30 p.m. --- Regular University Instruction and Activities Resume


5:30 p.m. --- iJAG MLK Oratorical Festival
Room 264, Peter and Susan Smith Welcome Center
The Office of Multicultural Student Engagement has partnered with Dani Tuescher, who coordinates the iJAG of Hempstead High School, for this exciting oratorical festival in which students will share their original spoken-word pieces. UD students are welcome to participate. To learn more or to register, please contact James Sizer at JSizer@dbq.edu.
Iowa Jobs for America's Graduates (iJAG) unlocks student potential, helping kids build the skills they need to be successful in the classroom, on the job, and in life. It's the gift of self-sufficiency and it pays dividends to individuals, schools, employers, and communities.