University of Dubuque Organist Charles Barland to Hold Faculty Organ Recital
By University Relations Staff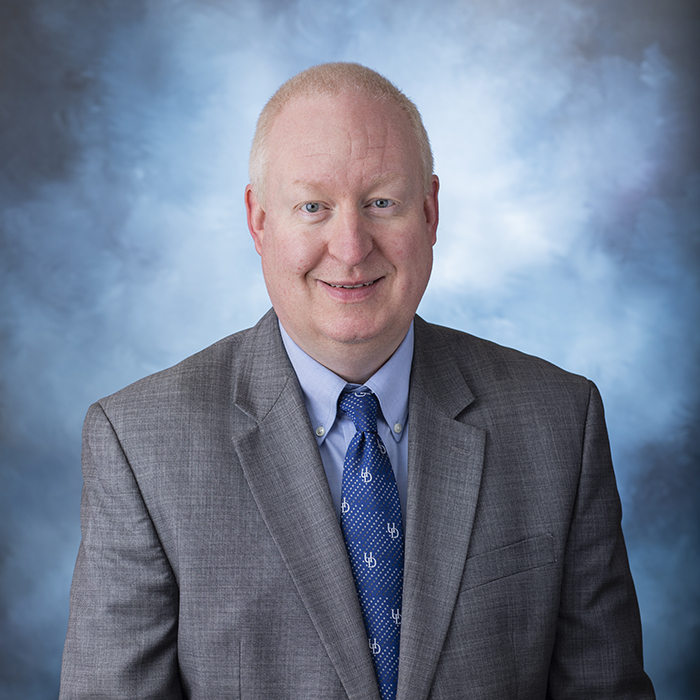 DUBUQUE, Iowa - Charles Barland, DMA, university organist and professor of music at the University of Dubuque, will perform a faculty organ recital of varied works at 3:00 p.m. Sunday, September 10, 2023, in John and Alice Butler Hall, Heritage Center.
| | |
| --- | --- |
| WHAT: | Faculty Organ Recital Featuring Charles Barland, DMA |
| WHEN: | 3:00 p.m. Sunday, September 10, 2023 |
| WHERE: | John and Alice Butler Hall, Heritage Center, University of Dubuque |
| TICKETS: | Free. No Ticket Required. |
Barland's faculty organ recital will include works by composers Johann Sebastian Bach, Max Reger, Ned Rorem, Gwyneth Walker, and Leon Boellmann. The repertoire will demonstrate the many varieties of sound and color that are possible on the John and Alice Butler Pipe Organ. Dedicated May 2021, the pipe organ was gifted by UD Trustee John Butler (DHL'17) and his spouse, Alice (DHL'17), to expand students' musical horizons and enhance campus events for generations. Dobson Pipe Organ Builders of Lake City, Iowa, built and installed the pipe organ - the 97th new organ built by the firm.
As an organist, Barland has performed throughout the United States and in Germany, Northern Ireland, Scotland, and England including performances in Armagh, Glasgow, London, Munich, Boston, Orlando, Chicago, Milwaukee, Los Angeles, and Honolulu.
In addition to his duties at UD, Barland is director of music for Holy Trinity Lutheran Church, organist and choir director at St. Luke's United Methodist Church, and a member of the Dubuque Symphony Orchestra Board, serving on the artistic advisory and education committees. An active member of the American Guild of Organists (AGO) and the Organ Historical Society, he is the immediate past dean of the River Valley Chapter of the AGO as well as a past officer of the Topeka and Dubuque Chapters of the AGO.
The event is free and open to the public. No ticket is required.