University of Dubuque Collaborates to Continue to Assist Transfer Students
By University Relations Staff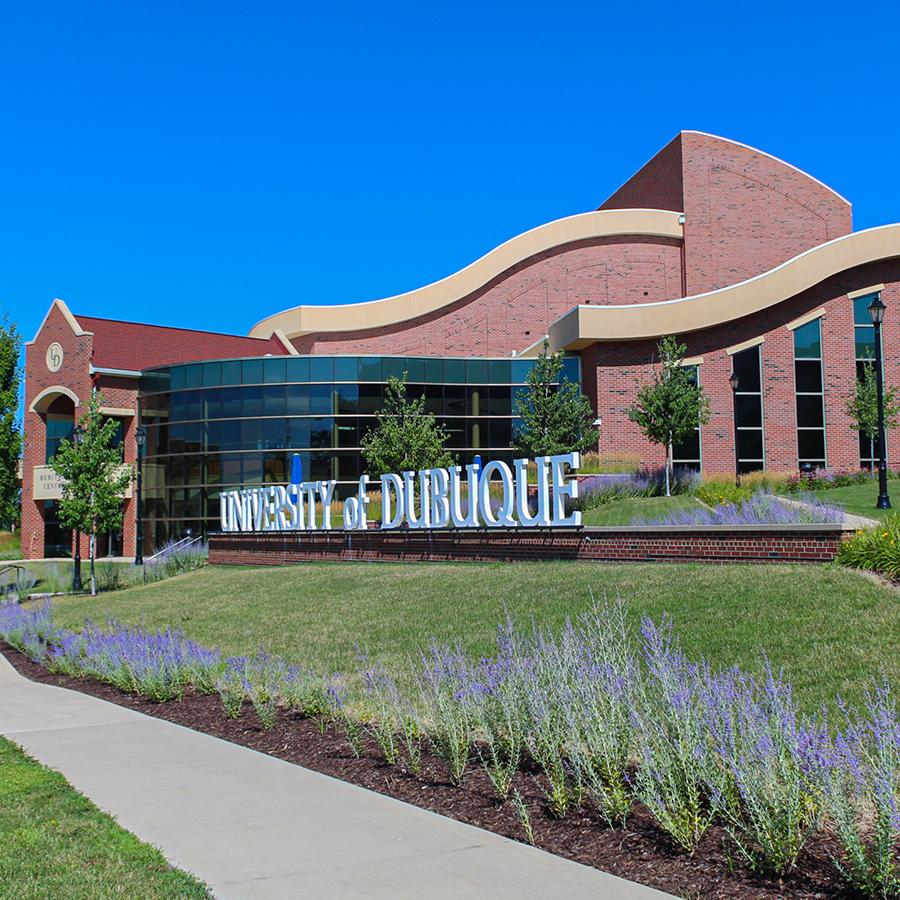 DUBUQUE, Iowa - The University of Dubuque is collaborating with a consortium of other Iowa colleges and universities in an ongoing effort to continue to help assist transfer students.
The Iowa Private Transfer Collaborative (IPTC), a consortium of 17 Iowa nonprofit colleges and universities and two nonprofit organizations focused on Iowa higher education, received a three-year grant awarded by the Arthur Vining Davis Foundations and Teagle Foundation to improve the transfer experience for Iowa community college students. The $350,000 grant is part of the foundations' shared Transfer Pathways to the Liberal Arts initiative.
"The University of Dubuque strives to be transfer friendly and through the admission process support the transfer of both community college students and four-year college students through our superior customer service that results in a seamless transition from their previous college to what we intend will be their last undergraduate college. At the University of Dubuque, we understand the challenges that these students face, and we are all willing to help make this process comfortable, efficient, and successful," said Robert Broshous, MBA, vice president of enrollment management and dean of admission at UD.
Traditional and non-traditional transfer students help create a diverse campus and unique classroom experience. UD's admission staff and faculty regularly assist with the transfer of credit for coursework students have already completed to get them on the right track toward graduation. Additionally, UD's Transfer Admission Guarantee (TAG) guarantees admission to qualified students from accredited community colleges for a seamless transition to a bachelor's degree. Students are eligible for admission through TAG if they are a candidate for, or have earned, an Associate of Arts or Associate of Science degree from an accredited community college.
For more information on resources available for transfer students at UD, please click here.
The grant received by the IPTC will fund work across the state aimed at bringing together faculty from community colleges and four-year institutions to ensure the seamless transfer of academic credits and placing a greater emphasis on the retention rate for transfer students from community colleges. It will also fund the redevelopment of the iowaprivatecolleges.org website to help centralize student transfer information for private colleges and universities. Additionally, a part-time project director will be hired through the grant to coordinate grant activities.
The IPTC joins many other states in receiving an implementation grant to open transfer pathways to liberal arts degrees for community college students.
Members of the IPTC are Briar Cliff University, Buena Vista University, Central College, Clarke University, Coe College, Cornell College, Drake University, Grand View University, Loras College, Luther College, Morningside University, Mount Mercy University, Northwestern College, Saint Ambrose University, Simpson College, University of Dubuque, and Wartburg College. The two nonprofit organizations facilitating distribution of the grant money are the Iowa Higher Education Loan Authority and the Iowa Association of Independent Colleges & Universities.