Tour the University of Dubuque Heritage Center with ArchiTREK
By University Relations Staff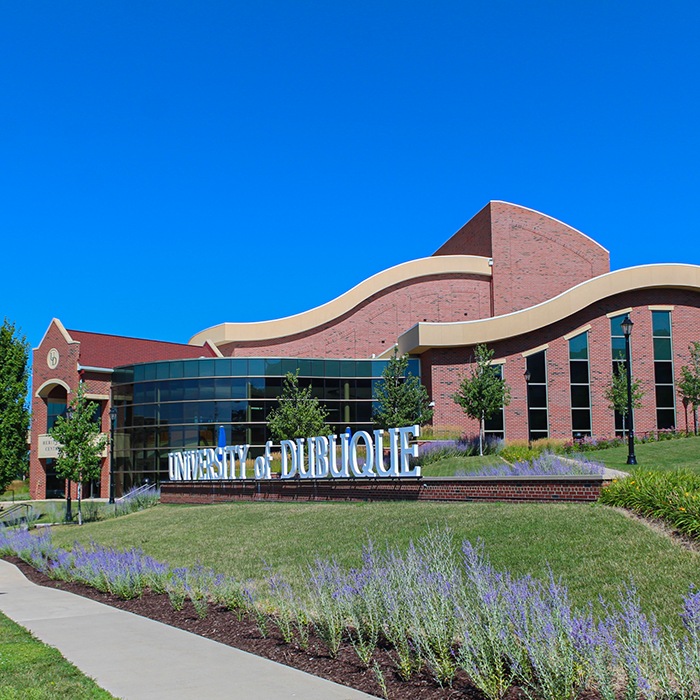 DUBUQUE, Iowa - An ArchiTREK tour of the University of Dubuque Heritage Center will begin at 4:00 p.m. Tuesday, March 14, 2023, at the center's main entrance.
Free and open to the public, the tour will last approximately one hour. It will include a discussion on the building's design by Marty Johnson, owner and principal of Straka Johnson Architects, P.C., as well as an exclusive pipe organ performance in John and Alice Butler Hall by Charles Barland, university organist and professor of music at UD.
Heritage Center held an Opening Night Celebration featuring the Columbus (Ohio) Symphony Orchestra and the Dubuque Symphony Orchestra in 2013.The building was designed around a theme of Art by Osmosis, inviting visitors to encounter art throughout the space, whether they're seeking it or not. Heritage Center's facilities offer performance spaces, educational spaces, casual gathering spots, gallery and display areas, and more.
Heritage Works, Heritage Center, the Dubuque Museum of Art, and Straka Johnson Architects, P.C. will co-host the architecture tour.
The ArchiTREK program is intended to foster an appreciation for and excitement about Dubuque's historical resources. The program will deepen the connection to place and will highlight the importance of design.