The Duke Ellington Orchestra to Bring 15-Piece Band to Heritage Center
By University Relations Staff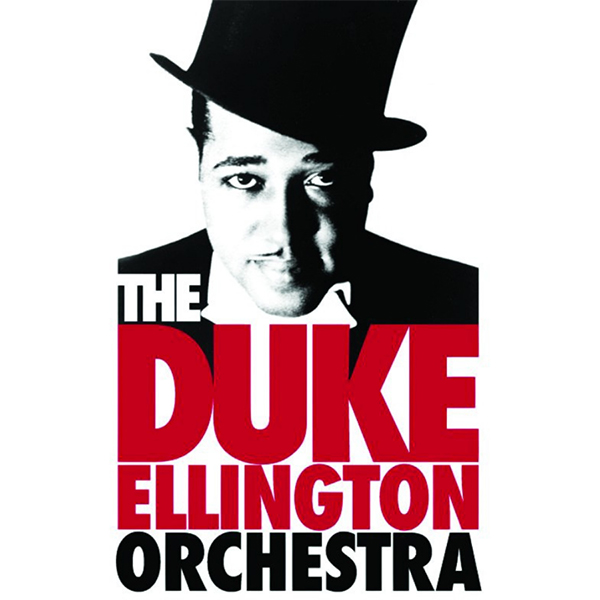 DUBUQUE, Iowa - The Duke Ellington Orchestra will perform with a 15-piece band at 7:30 p.m. Friday, February 11, 2022, in John and Alice Butler Hall, Heritage Center. The performance is part of the ninth annual Live at Heritage Center Performing Arts Series.
WHAT:
The Duke Ellington Orchestra, Live at Heritage Center Performing Arts Series
WHEN:
7:30 p.m. Friday, February 11, 2022
WHERE:
John and Alice Butler Hall, Heritage Center, University of Dubuque
TICKETS:




- General Public: $24 and up
- UD Faculty and Staff, Alumni, Parents of Current UD Students, Military-Affiliated, and Veterans: $19 and up
- UD Students: First ticket free. Additional tickets $19 and up. Free UD student admission made possible by the UD Student Government Association and UD Instrumental Ensembles.
Ticket prices increase by $5.00 at midnight the day of the event.
The Duke Ellington Orchestra has been performing worldwide for the past 88 years under the guidance of three generations of the Ellington family and plan to continue to do so for many years to come.
Born in 1899, Edward Kennedy "Duke" Ellington is still regarded as one of the most prolific American composers of the 20th century. His career spanned more than 50 years and included leading his orchestra, composing an inexhaustible songbook, scoring for movies, composing stage musicals, and performing on world tours. Ellington called his music "American music" rather than jazz, and he liked to describe those who impressed him as "beyond category". Ellington remains one of the most influential figures in jazz, if not in all American music, and he is widely considered as one of the 20th century's best-known African American personalities.
As both a composer and bandleader, Ellington influenced millions of people. He gave American music its own sound for the first time. In his 50-year career, Ellington played over 20,000 performances in Europe, Latin America, the Middle East, and Asia. He led his band from 1923 until his death in 1974 at the age of 75. At this point, his son Mercer Ellington took leadership of the band. Mercer was an accomplished trumpet player and composer who wrote many songs for his father's orchestra including the standard "Things Ain't What They Used to Be." In the early 1980s he became the first conductor for a Broadway musical of his father's music, Sophisticated Ladies. Under his direction, he toured and recorded the orchestra for the next 22 years until his own death in 1996. The baton was then passed to Mercer's youngest son, Paul Mercer Ellington, who had been leading the orchestra and fearlessly preserving the music and legacy of Duke Ellington. For the past three years while Paul is at New York University studying for his master's degree in film production, Charlie Young, the talented sax player and arranger and professor at Howard University, has been acting as the conductor touring the world with the famous Duke Ellington Orchestra.
This engagement is supported by the Arts Midwest GIG Fund, a program of Arts Midwest that is funded by the National Endowment for the Arts, with additional contributions from the Iowa Arts Council.
The Duke Ellington Orchestra is part of UD's Captain Robert L. Martin Black Heritage Tribute program initiative made possible, in part, through the City of Dubuque's Arts and Culture Special Projects grant funds.
Tickets for the Duke Ellington Orchestra can be purchased from 10:00 a.m. to 5:00 p.m. Monday through Friday and 90 minutes prior to events at the Farber Box Office, Heritage Center, University of Dubuque, 2255 Bennett Street; by phone at 563.585.SHOW; or online at www.dbq.edu/HeritageCenter.
Patrons may choose four to eight winter/spring events to customize a subscription order at a discount of five to 20 percent. Patrons may also add special events to a subscription at a discount. Other subscriber benefits include discounted companion tickets, priority seating, reduced fees, payment plan options, and advance purchasing privileges.
Order forms are available online at www.dbq.edu/HeritageCenter and for pick-up at the Farber Box Office. To request a season brochure, please call the box office at 563.585.SHOW.