Spartans of UD - Lynn Zogas
By University Relations Staff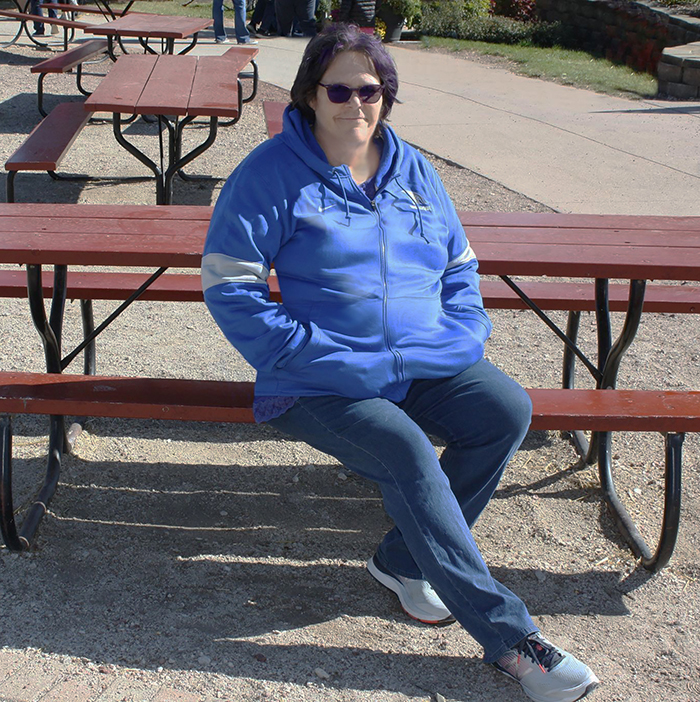 Spartans of UD highlights what makes the University of Dubuque special - the people.
Lynn Zogas (C'81) has a strong connection to her alma mater. Multiple members of Lynn's family are also Spartans: her father, the late Bill Burnette (C'50), her cousin Bill Burnette (C'70), her cousin Bob Burnette (C'73) and Bob's wife, Pat (Reis) Burnette (C'73), her daughter Ari (Zogas) Stein (C'12), and her daughter Molly Zogas (C'17) and Molly's husband, Conner Glabinski (C'17).
What does the University of Dubuque mean to you and your family?
"The University of Dubuque is really a home to me. After so many years of going to the University with my mom and dad, it became a place where I met a lot of their friends and it was truly 'home.' It became the place I wanted to be. I was so excited to start my own journey there. And when my cousins enrolled, it really solidified that feeling for me as well."
How do you celebrate Homecoming?
"Every year, we come up to the University during Homecoming to see campus, old friends, and sorority sisters. We took two years off due to COVID, but every other year, we make sure to come back to Dubuque to celebrate. I go to the Gamma Tea Party and we never miss a football game. I love coming back to walk around campus, and the bookstore is always a must to see what new UD things I can get."
What is your favorite Homecoming memory?
"It is very hard to choose one single Homecoming memory because we have been coming back for so many years. One standout memory would be when my dad, Bill Burnette (C'50), was inducted into the UD Athletic Hall of Fame. But it is always a joy to see old friends, watch the football game, and share stories with my family."
You are part of the Gamma Phi Delta, who will celebrate Homecoming with a Gamma Phi Delta Tea Party. How has your time with Gamma Phi Delta impacted your life?
"Gamma Phi Delta was one of the best things about UD. It gave me a group of women who I could always count on, spend time with, and help me feel less isolated. Every member of my family that attended UD was a part of Greek Life and remembers the stories and relationships they built. I still keep in touch with sisters that graduated with me. I also still check in with new pledges every year and help them whenever I can. I love coming back and still having that strong connection."
What advice do you have for current students?
"My advice for current students is to enjoy your time at UD. Study hard and get involved in campus activities. For me, that was Greek Life because I was able to make lasting relationships that will be there for me through the years. Go to all of your classes and soak up all the knowledge your professors give you. Never be afraid to ask for help when you need it. You are paying for knowledge and assistance, use it wisely."