Spartans of UD - Lara Fluhr
By University Relations Staff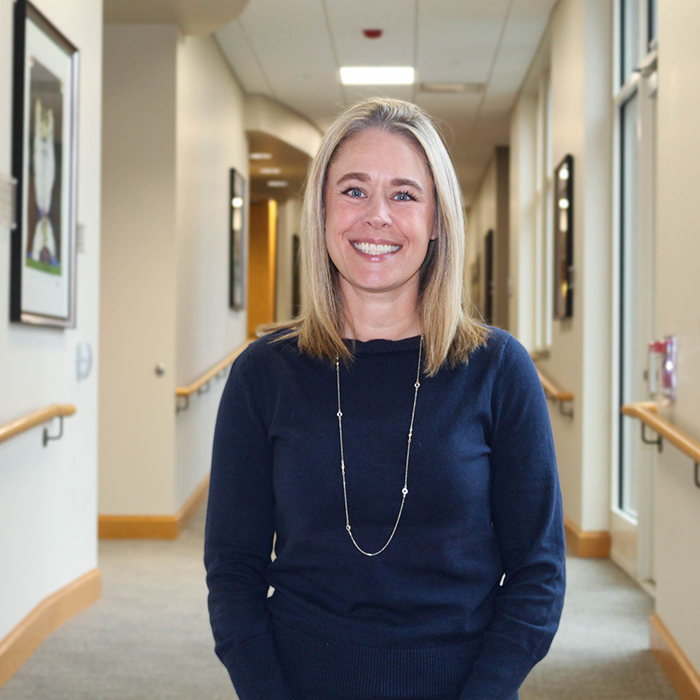 Spartans of UD highlights what makes the University of Dubuque special - the people.
Lara Fluhr (C'02) is the director of admission at the University of Dubuque. She also coordinates New Student Registration Days that will be held in May and June this year.
What is New Student Registration Days?
"Our New Student Registration Days are days set for our incoming freshmen to get back to campus, talk with advisors and professors about their schedule, and re-familiarize themselves with all of the cool things and people around campus! The primary goal is for students to get their class schedule, but there are so many other great perks to attending one of the New Student Registration Days."
What should students do to prepare for New Student Registration Days?
"To prepare for New Student Registration Days, incoming freshmen should submit their high school and college transcripts once grades are final, complete the Advising Questionnaire that was emailed to them, and come in with excitement and an open attitude to meet other students."
Are parents/guardians invited to attended New Student Registration Days? What should they expect from the event?
"We invite and welcome families to come to registration day with their student. It is a great time to meet people that will impact their student's experience and new friends and their families."
As an admission counselor, what do you enjoy most about New Student Registration Days?
"I enjoy seeing everyone's faces and excitement at New Student Registration Days. The decision process can be rigorous for new students, but to see them really begin visualizing themselves as students is so much fun!!"
What advice do you have for future Spartans?
"My advice for future Spartans is to advocate for yourself! You know as a student and person what you need to be successful, so make sure you speak up for yourself and seek out all services you need to be the best version of yourself you can be."