Spartans of UD - Josette Robertson
By University Relations Staff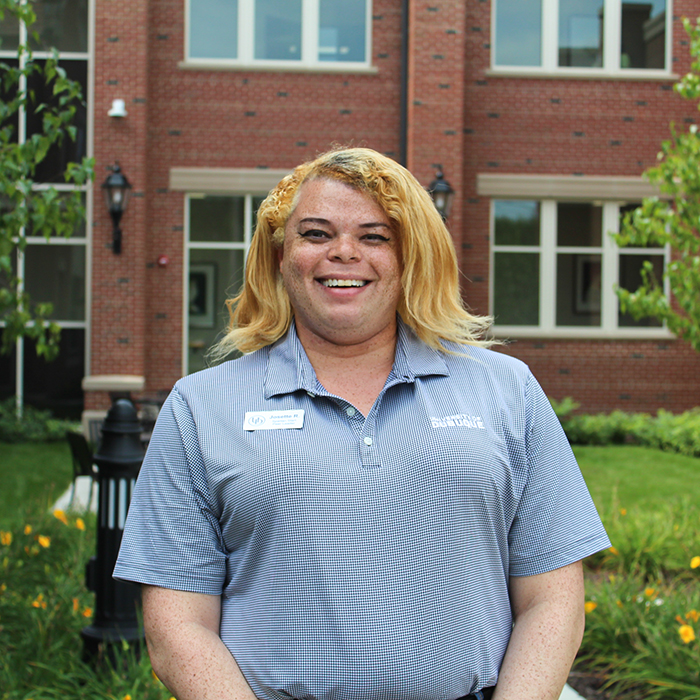 Spartans of UD highlights what makes the University of Dubuque special - the people.
Josette Robertson, of Colorado Springs, Colorado, is a senior music education major. She is in her second year as a peer leader with Spartan Start, UD's orientation and welcome program for new students.
What do you enjoy most about Spartan Start?
"I like mentoring and letting the new students know that it's okay to be nervous. You're in a different town and maybe even a different country. It is great to have a mentor and a leader there to comfort you and let you know that it's okay. Here at UD, we're friendly. One of the other things I like about Spartan Start as a mentor is seeing friendships form right in front of you. It is such a beautiful thing."
Why did you decide to join the Spartan Start Peer Leader Team?
"One of the first things I learned when I went through Spartan Start my freshman year was you can't just do academics at UD. You have to get involved somehow because you'll kind of feel isolated if you don't. I'm in band. I'm in choir. But I wanted to do something outside of that that I can contribute to the UD community and volunteer my time. I wanted to be a face for UD during Spartan Start and let parents know that they left their kids in good hands."
How are you able to help new students?
"I always tell my mentees, 'When in doubt, ask a question or UD out.' They're like, 'What does UD out mean?' It means to pull out your Spartan Start planner guide, go to the UD website, or research those things so you can try to find whatever you're looking for. While I'm with my mentees, I always tell them to ask questions. It's okay. They're here to learn and get a lay of the land."
What have you learned from your role as a peer leader?
"I learned from my time as a peer leader that many students, many backgrounds. Not everybody has the same background, which is a beautiful thing. Sometimes people may not understand what you're saying so you have to mentor them differently than you would for your other mentees."
What advice would you like to share with new students as they begin their adventure at UD?
"The most important advice is to go to your professors. They are more than happy to take time out of their day to help you."