Spartans of UD - Jlal Bawla
By University Relations Staff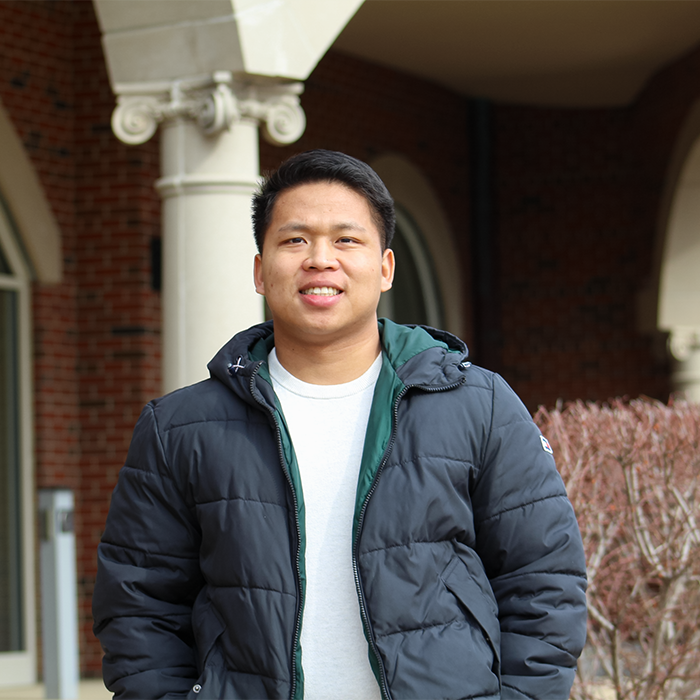 Spartans of UD highlights what makes the University of Dubuque special - the people.
Jlal Bawla, of Kalaymyo, Myanmar, is a sophomore theology major.
What inspired you to study theology?
"I grew up in a Christian home and have always wanted to learn more about or get closer to God. My family and I have faced a lot of problems in life. We had to flee to Malaysia because there was conflict in Myanmar between civilians and the military. We came to the United States through the United Nations after spending about two years and a couple of months as refugees in Malaysia. When we went through all those troubles, I knew that God was always with us and gave us strength, a healthy body, and hope for a better future. I always wanted to join the military since I was young, so I joined the US Army after I graduated high school. However, after I served for about three years, I felt like God wanted to use me in a different way, like as a pastor or chaplain, which is why I study theology."
What are some of your goals in this field of study?
"My goals are to become a pastor or chaplain and work for Burmese churches. Many Burmese churches have pastors who are getting older and in need of replacements."
How have your theology classes helped you on your path?
"My theology classes helped me on my path by teaching me more about God and the Bible."
In your opinion, what makes the University of Dubuque unique?
"One unique thing about the University of Dubuque is the facilities. Every building is very beautiful and not far apart, so I don't have to walk for too long to go to any building."
What advice do you have for future Spartans?
"For future Spartans, we all have a purpose in life and have talent. It does not matter what your major is, God loves you and wants you to use the talent you have."