Spartans of UD - Dakota Rager
By University Relations Staff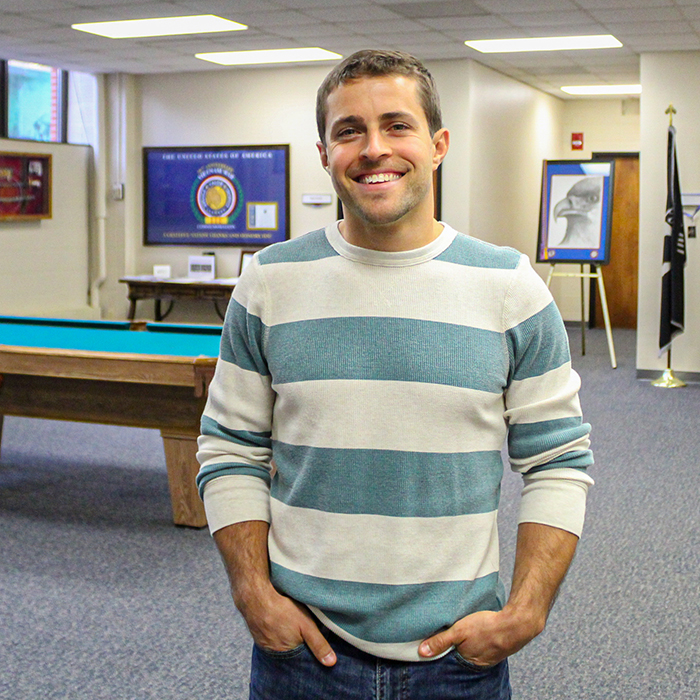 Spartans of UD highlights what makes the University of Dubuque special - the people.
Dakota Rager, of Dubuque, Iowa, is a senior flight operations major. He is among the over 135 student veterans and military-affiliated students at UD. Dakota served in the United States Army as an engineer diver for seven years. While serving in the United States Army, he traveled all over the world completing missions such as aiding in the recovery of the remains of fallen service members from previous wars and conflicts, repairing United States Army Corps of Engineers' facilities, and supporting war efforts. He completed his service as a sergeant based on Joint Base Pearl Harbor-Hickam in Honolulu, Hawaii.
Why did you enlist in the United States Army?
"I joined the Army at 17 because I had always wanted to travel and my brother had joined the Marines just a few years earlier. I also knew I didn't want to go to college, and it was a chance for something different."
What does Veterans Day mean to you?
"Veterans Day probably means the same thing to me that it does to everyone else. I just have a closer connection with it, but it still reminds me of all the people who had to make sacrifices big and small over the years."
You received the Staff Sergeant Ronald R. Sagers Memorial Scholarship. Named after Ronald Sagers (C'68), who was killed in action on May 22, 1970, during the Vietnam War, the scholarship was created as a living memorial to honor Sagers' life and sacrifice. How did you feel when you learned you received this scholarship?
"It's always an honor to be named the recipient for an award like the Staff Sergeant Ronald R. Sagers Memorial Scholarship. Learning who these people were and getting to hear the stories from people who knew them can really have an impact on how you view your own luck and really envision their sacrifice."
How has the Sergeant Jeffrey B. Dodge Veterans Center helped you during your time at UD?
"The veterans center is a huge help, and the university has a great relationship with student veterans in general. They are always around to help and have great financial programs in place for veterans. Rick Ernst is always the first to volunteer to help if I encounter any issues in my schooling or other paperwork."
What advice do you have for other students who are veterans?
"The University of Dubuque is a great place for veterans to attend school. Planning to ensure your benefits will cover everything is an essential part of the process for anyone going back to school and there are people here to help if you need the assistance. If in doubt, call Rick Ernst."