Spartan Start to Welcome Newest Spartans to UD
By Stacey Ortman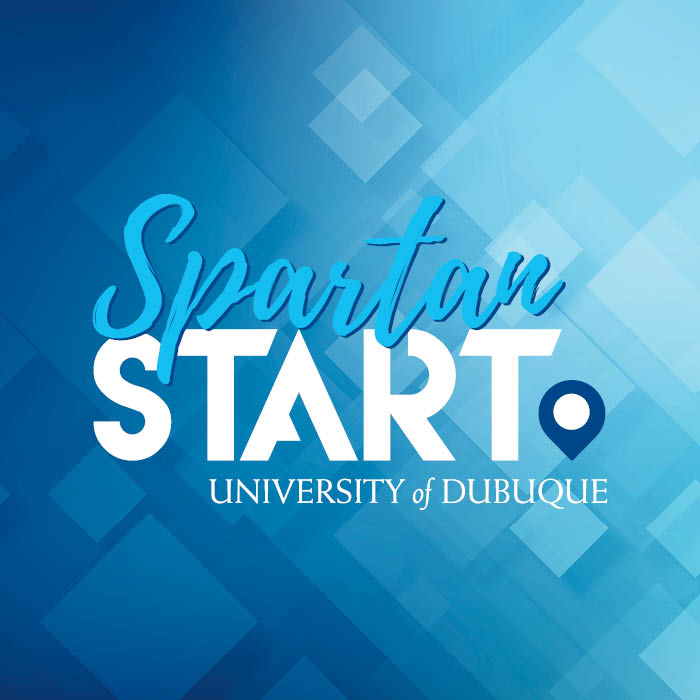 DUBUQUE, Iowa - The University of Dubuque will welcome its newest Spartans to campus with Spartan Start, an orientation and welcome program for new students. The required programming was designed to help provide a seamless transition into the UD community.
"The programming provides an opportunity for students and their families or stakeholders to begin to see themselves as part of the communities associated with UD. This starts the process of developing relationships with these communities and getting a sense of the resources available to promote the success and well-being of students," said Nelson Edmonds, MS, vice president of student engagement and intercollegiate athletics.
Spartan Start will be held Monday, August 22, 2022, through Wednesday, August 24, 2022. Fall 2022 transfer students have the option to attend all three days or select a one-day option on Tuesday, August 23, 2022. In addition, a move-in day and welcome for new students will occur Sunday, August 21, 2022.
With over 50 different sessions and activities, Spartan Start is packed with fun and useful information to help students settle in and get comfortable with campus life.
"This may sound crazy, but I enjoy the emotions that are littered throughout the day. It allows you to share and help process moments of excitement, anxiety, sadness, and the unknown about the future. Being able to be part of the start of that journey and walk together with students and their families is truly special and the essence of what our Mission is about," Edmonds said.
For more information about Spartan Start, please visit www.dbq.edu/FYE.
New Students: Click "Spartan Start" to learn how to select Experiential Learning Sessions and special interest sessions.
Family Members: Click "Spartan Start for Families" to learn how to sign up for special sessions.
Transfer Students: Click "Spartan Start for Transfer Students" to learn how to register for the three-day or one-day Spartan Start.
For questions or concerns related to parking on campus, please contact the Office of Safety and Security at 563.589.3333. Parking will also be covered during Spartan Start.