Light Up Your Holidays at Heritage Center with "A Very Electric Christmas"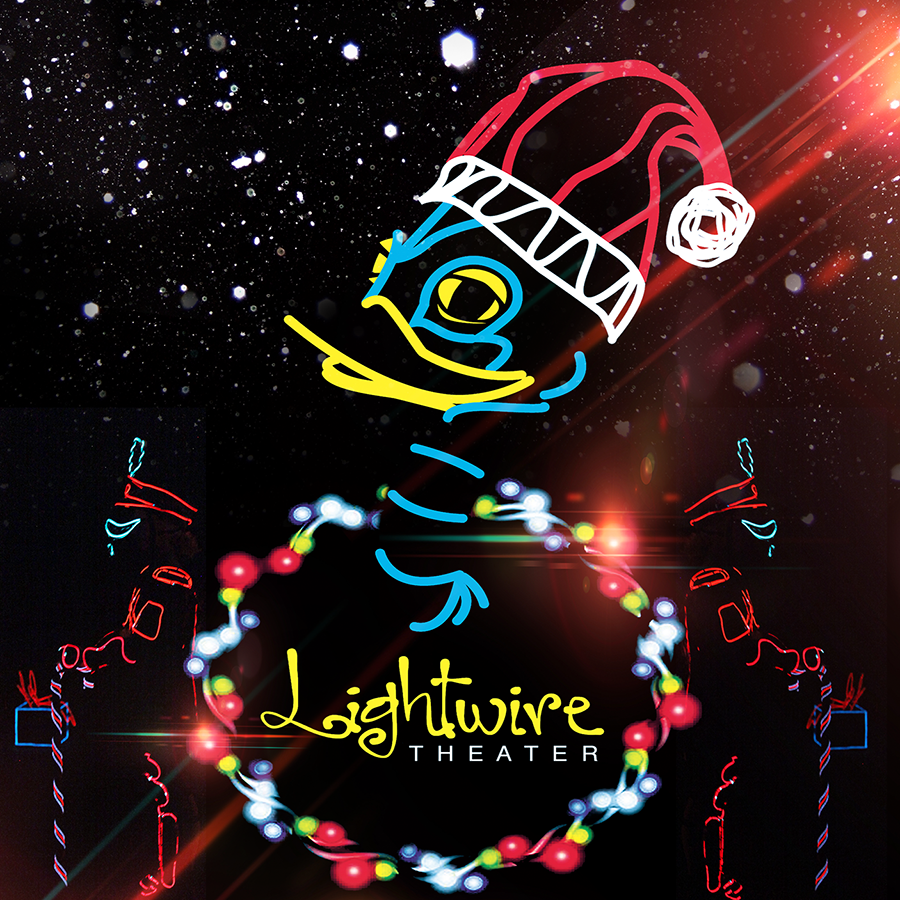 DUBUQUE, Iowa - A Very Electric Christmas will light up your holidays with a magical tale of family, friendship, and hope set to timeless holiday hits at 4:00 p.m. Sunday, Nov. 28, 2021, in John and Alice Butler Hall, Heritage Center. The captivating performance is part of the ninth annual Live at Heritage Center Performing Arts Series.
WHAT:
A Very Electric Christmas, Live at Heritage Center Performing Arts Series
WHEN:
4:00 p.m. Sunday, Nov. 28, 2021
WHERE:
John and Alice Butler Hall, Heritage Center, University of Dubuque

TICKETS:






- General Public: $19 and up
- Children: $10
- Children 3 and Under: $5 lap seat available with purchase of adult ticket
- UD Faculty and Staff, Alumni, Parents of Current UD Students, Military, and Veterans: $14 and up
- UD Students: $5

Ticket prices increase by $5.00 at midnight the day of the event.
Lightwire Theater's A Very Electric Christmas will tell the heartfelt story of a young bird named Max who is blown off course during a snowstorm. He ends up alone and lost at the North Pole. Max's adventure begins when he encounters friendly caroling worms and dancing Poinsettias. He also meets Nutcracker soldiers, mischievous mice, and an evil Rat King! This holiday light and dance extravaganza with timeless holiday hits from Nat King Cole, Mariah Carey, Tchaikovsky, and more will make children wide-eyed with delight and melt even the hardest of hearts.
A family-friendly show, A Very Electric Christmas is 60 minutes in duration with no intermission.
Internationally recognized for their signature brand of electroluminescent artistry, Lightwire Theater was featured as semi-finalists on NBC's America's Got Talent and were winners of Tru TV's Fake Off. The group, based in New Orleans, combines theater and technology to bring stories to life in complete darkness.
Each Lightwire Theatre performance is a unique interpretation of a story told by dancers and glow-in-the-dark puppets. These stories are told solely through movement and puppetry, without words, so it is up to each audience member's creative imagination to determine what is happening on stage.
Ian Carney and Corbin Popp, Lightwire Theater's co-creators, met in New York City while dancing in Twyla Tharp's Movin' Out on Broadway. The kindred spirits made an immediate connection as they discovered their mutual love of art, theater, and technology. When they came across a product called "el wire," the lights turned on and the possibilities seemed endless. Together with their wives, Eleanor and Whitney, they began to experiment with shapes and designs to develop puppetry-based neon creatures that quickly came to life.
The process of building Lightwire Theater's electroluminescent characters starts with the creators and cast. They build everything from the ground up utilizing recyclable materials including aluminum rods, election signs, skate board wheels, dryer ducting, plumbing supplies, PVC pipes, fishing poles, duct tape, zip ties, and backpacks to help define peaks and angles. These common household items help create durable and pliable sculptures that can withstand the movement of the dancers. Black fabric is added to the sculpture for dimension and then lined with electroluminescent wire known as "el wire."
Two free events will be held prior to A Very Electric Christmas in Heritage Center.
A reception in conjunction with "Celebrate: Living and Learning in Ethiopia" will be open from 2:00 p.m. to 4:00 p.m. in the Bisignano Art Gallery. The exhibit will run through Tuesday, Nov. 30, 2021.
University of Dubuque Tuba Christmas will celebrate the sounds of the season performed by UD students and faculty as well as area musicians from 3:00 p.m. to 3:30 p.m. on Knapp Stage in CyberCafe. Nolan Hauta, DMA, assistant professor of instrumental music, is the event's coordinator.
Tickets for A Very Electric Christmas can be purchased from 10:00 a.m. to 5:00 p.m. Monday through Friday and 90 minutes prior to events at the Farber Box Office, Heritage Center, University of Dubuque, 2255 Bennett Street; by phone at 563.585.SHOW; or online at www.dbq.edu/HeritageCenter.
To request a season brochure, please call the Farber Box Office at 563.585.SHOW.