Bisignano Art Gallery to Showcase Aerial Photographs from Dubuque Native Michael Williams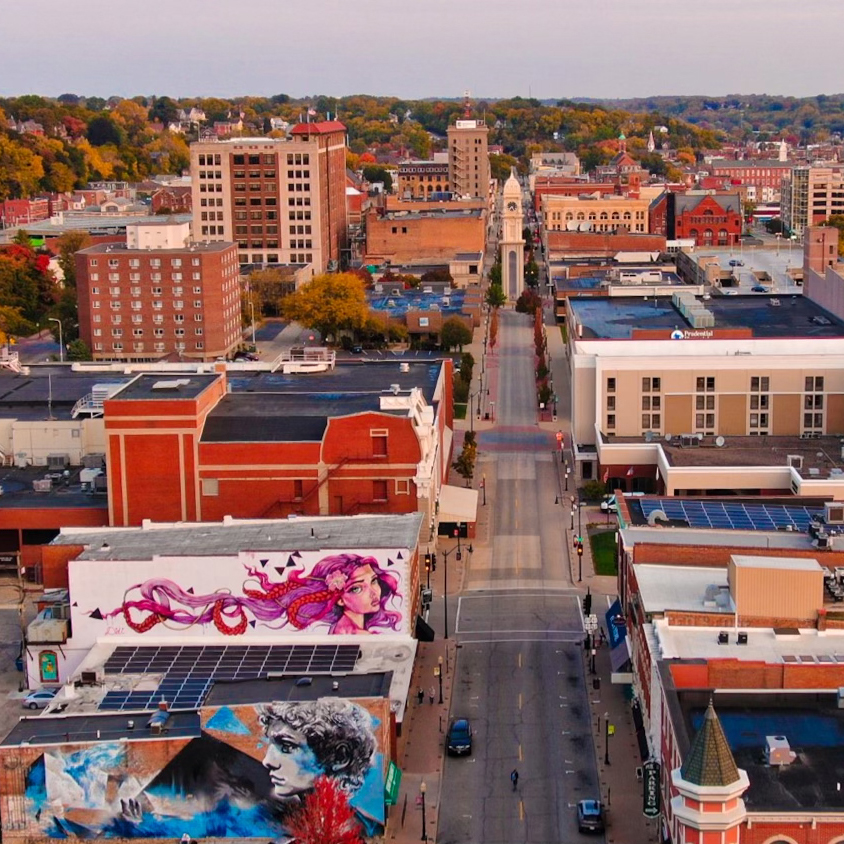 DUBUQUE, Iowa - Join the University of Dubuque's Bisignano Art Gallery in celebrating Black History Month with stunning aerial photographs from Michael Williams, owner of Elevated Images.
"Mike Williams: Elevated Images" is free and open to the public from Tuesday, February 1, 2022, through Friday, February 25, 2022. Over 30 large-scale acrylic images that will allow viewers to hover over mostly familiar terrain.
"As an art form, photography has always forced us to stop for a moment and examine the world from a slightly different angle," said Alan Garfield, director of the art gallery.
A master of landscape photography and drone manipulation, Williams is a Dubuque native and aerial photographer who has learned drone technology for the past seven years. He opened Dubuque's first drone service company, Elevated Images, in 2018.
A free reception for "Mike Williams: Elevated Images" with the artist will be held 6:00 to 7:30 p.m. Friday, February 11, 2022. Open to the public, the reception is in conjunction with the Duke Ellington Orchestra that will begin at 7:30 p.m. in John and Alice Butler Hall, Heritage Center. For more information or to purchase tickets for the performance, please visit www.dbq.edu/HeritageCenter.
"Mike Williams: Elevated Images" is part of UD's Captain Robert L. Martin Black Heritage Tribute program initiative.
Gallery hours are noon to 5:00 p.m. Monday through Friday during the academic year. The gallery is also open in conjunction with all major events in John and Alice Butler Hall, Heritage Center. The exhibit will be available online at gallery.dbq.edu beginning in early February.