Bisignano Art Gallery to Highlight 'Celebrate: Living and Learning in Ethiopia'
By Stacey Ortman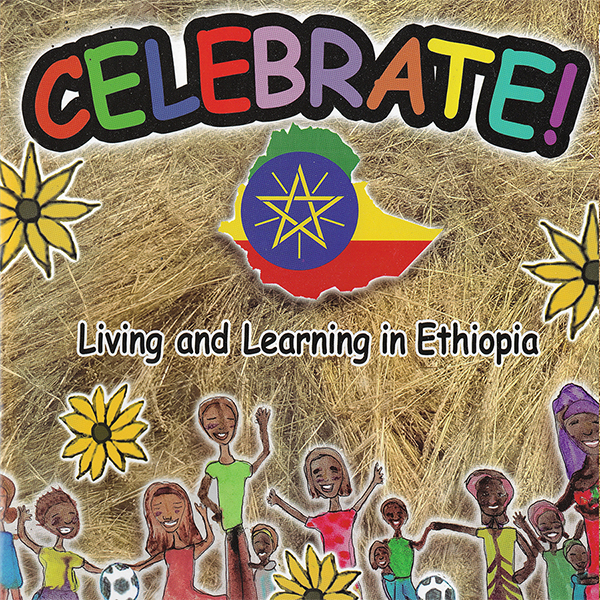 DUBUQUE, Iowa - An upcoming exhibit at the University of Dubuque's Bisignano Art Gallery will be a celebration of the story of a group of Dubuquers who put together a project to teach English to children in Ethiopia by providing them with a colorful children's book.
"Celebrate: Living and Learning in Ethiopia" is free and open to the public Sunday, November 28, to Tuesday, November 30, 2021. A free reception for the exhibit with the book's authors and designers will take place from 1:30 p.m. to 3:30 p.m. Sunday, November 28, in conjunction with A Very Electric Christmas, which will begin at 4:00 p.m. in John and Alice Butler Hall, Heritage Center. For more information or to purchase tickets for the performance, please visit www.dbq.edu/HeritageCenter.
Launched in fall 2021, the 16-page book written for first and second graders with colorful hand-drawn Ethiopian scenes and whimsical illustrations features a school-related story with content on geography, numbers, the English alphabet, shapes, colors, and more. The purpose of the humanitarian work led by Doug Bausch, Matt Daughenbaugh, Don Koppes, Gary Olsen, Argaw Oremo, Dave Palmer, and Elizabeth Palmer was to provide students with a personal book that contains learning materials in English.
"This is a different kind of show for us but a very important show especially for our students," said Alan Garfield, director of the art gallery.
The book, printed by Kendall Hunt Publishing Company, is a project of humanitarian support by Friends of Homacho. The nonprofit organization located in Dubuque focuses on the areas of water, education, and health in Ethiopia. Friends of Homacho has helped over 16,000 children with school projects, equipment, and supplies. Earlier this fall, Daughenbaugh and Koppes made the journey to deliver 3,000 copies of the book to 12 schools in and around the village of Homacho, Ethiopia.
Gallery hours are noon to 5:00 p.m. Monday through Friday during the academic year. The gallery is also open in conjunction with all major events in John and Alice Butler Hall, Heritage Center. You can visit the exhibit online at gallery.dbq.edu.