Area Jazz Bands to Participate in the 2022 UD Jazz Festival
By University Relations Staff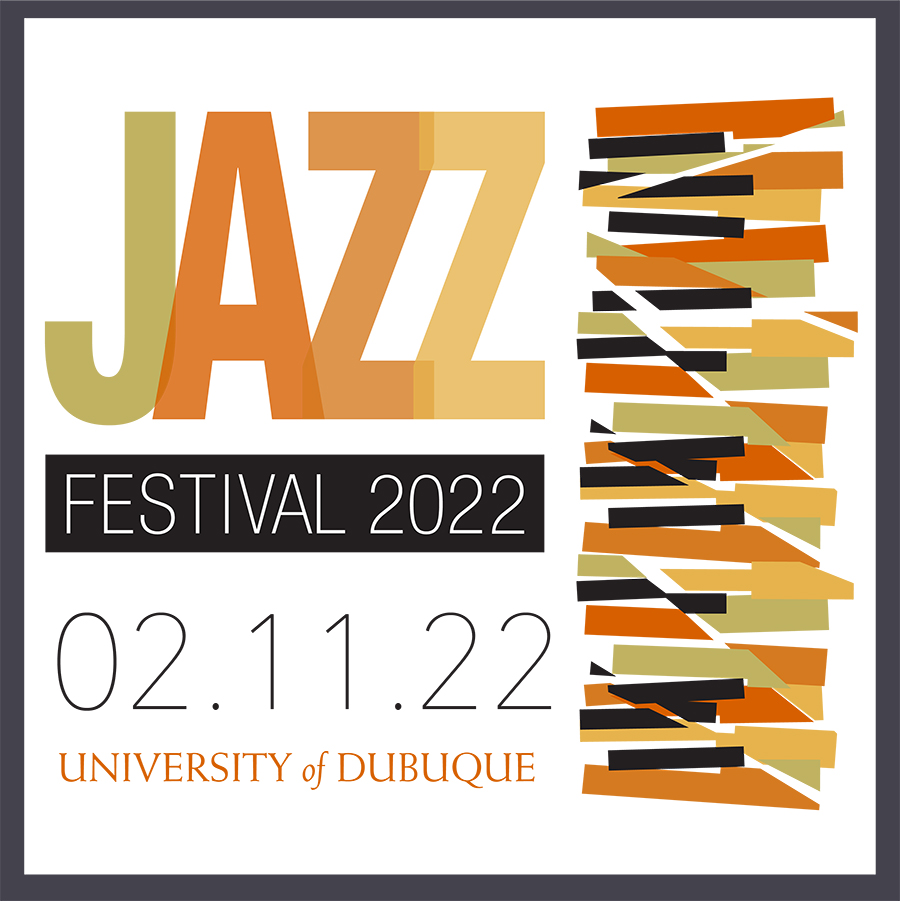 DUBUQUE, Iowa - The University of Dubuque's Department of Fine and Performing Arts will welcome jazz bands from five area schools Friday, February 11, 2022, for the 2022 UD Jazz Festival.
Held mainly in Heritage Center, the event will offer jazz bands a full day of musical activities including the opportunity for each band to hold an interactive rehearsal with a clinician. UD Jazz Festival clinicians are David Resnick, executive director of Northeast Iowa School of Music and former professor of music at Clarke University, and James Dreier, professor of instruction in jazz studies at the University of Iowa.
Students will also attend instrument-specific masterclasses offered in the areas of brass, woodwind, and rhythm section by members of the Duke Ellington Orchestra, which has been performing worldwide for the past 88 years under the guidance of three generations of the Ellington family.
The 2022 UD Jazz Festival will conclude when the students attend a public performance by the Duke Ellington Orchestra at 7:30 p.m. in John and Alice Butler Hall, Heritage Center. For information on the orchestra or to purchase tickets, please visit www.dbq.edu/HeritageCenter.
Also included in the 2022 UD Jazz Festival is a tour of campus, a presentation about the college selection process, and dinner at the Barbara and Jack Smeltzer Dining Hall in Peters Commons.
The following schools will participate in the 2022 UD Jazz Festival:
Beloit Memorial High School in Beloit, Wisconsin
Central DeWitt High School in DeWitt, Iowa
Kirkwood Community College in Cedar Rapids, Iowa
Lisbon Community School in Lisbon, Iowa
Western Dubuque High School in Epworth, Iowa