Archway Reading and Lecture Series to Host Reading with Chessy Normile and Steven Espada Dawson
By University Relations Staff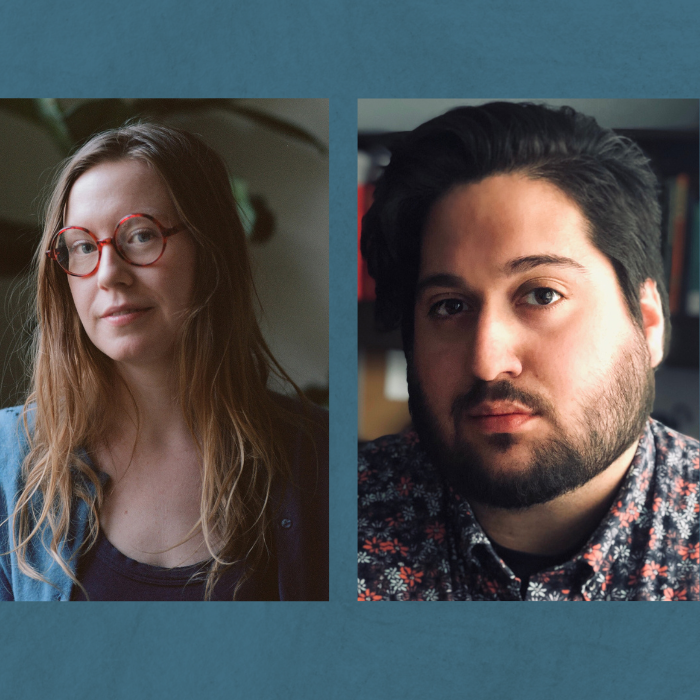 DUBUQUE, Iowa - The Archway Reading and Lecture Series at the University of Dubuque will host a reading and discussion with Chessy Normile and Steven Espada Dawson at 4:30 p.m. Monday, April 3, 2023, in the Multicultural Student Center, Peter and Susan Smith Welcome Center on campus.
The event is free and open to the public. It will include a brief Q&A with Normile and Espada Dawson.
Normile is the author of Great Exodus, Great Wall, Great Party, which was selected by Li-Young Lee for the 2020 American Poetry Review/Honickman First Book Prize. She received a master of fine arts from the Michener Center for Writers, where she was awarded an Academy of American Poets University Prize. Normile edits a magazine series called Girl Blood Info and is the 2022-2023 Ronald Wallace Poetry Fellow at the Wisconsin Institute for Creative Writing at the University of Wisconsin-Madison.
Espada Dawson is a writer from East Los Angeles who now lives in Madison, Wisconsin, where he is the 2022-2023 Jay C. and Ruth Halls Fellow in Poetry at the Wisconsin Institute for Creative Writing. The son of a Mexican immigrant, Espada Dawson received his master of fine arts from Purdue University and was the recipient of a Pushcart Prize. In 2021, he received a Ruth Lily and Dorothy Sargent Rosenberg Fellowship from the Poetry Foundation. Mostly recently, Espada Dawson's poems have appeared in AGNI, Colorado Review, Gulf Coast, Kenyon Review, POETRY, and Waxwing.
The Archway Reading and Lecture Series is sponsored by UD's Department of English and UD's Office of Academic Affairs.