The Music of Billy Joel & Elton John with Michael Cavanaugh - Homecoming at UD!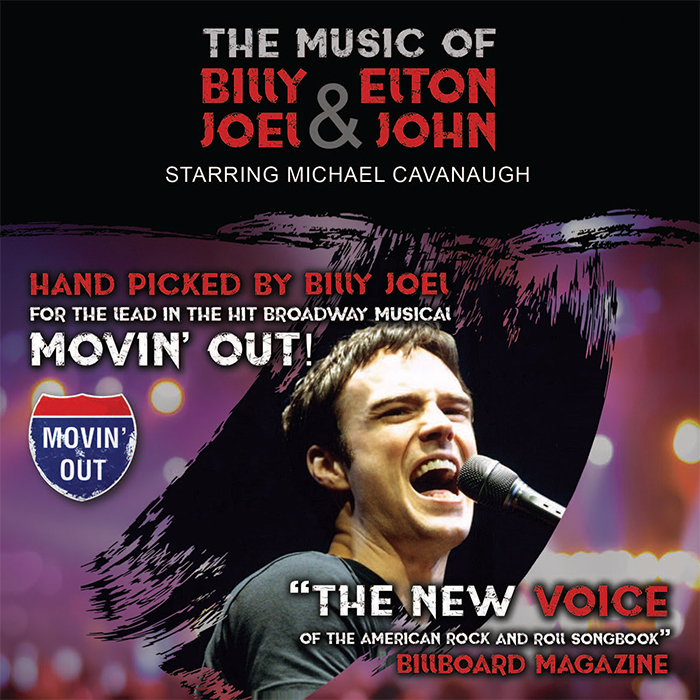 The University of Dubuque Heritage Center's 11th annual Live at Heritage Center Performing Arts Series will be a superlative season sure to inspire audiences of all ages with world-class performances including the Music of Billy Joel & Elton John with Michael Cavanaugh - Homecoming at UD; The Velveteen Rabbit, performed by Virginia Rep; Blood Done Sign My Name featuring Mike Wiley; An Evening with Marty Stuart & His Fabulous Superlatives; Git Hoan Dancers: People of the Salmon, Tsimshian - Representing Indigenous People of the Pacific Northwest; and many more.
Grammy- and Tony-nominated vocalist and pianist Michael Cavanaugh is a charismatic performer and musician famous for his piano/lead vocals in the Broadway musical Movin' Out. Handpicked by Billy Joel to star in Movin' Out, Cavanaugh evokes a style rivaling the Piano Man. With the closing of Movin' Out and after appearing in the show for three years with over 1,200 performances, Cavanaugh began touring in his own right by creating a show that reinterprets the modern pop/rock songbook. His interpretation led to Billboard calling him "The New Voice of the American Rock and Roll Songbook," and he was recognized by Reuters as "Entertainer of the Year" for the private events market. This will be a rocking evening with all your favorite Billy Joel and Sir Elton John hits including "Piano Man," "Crocodile Rock," "New York State of Mind," and more!