Rodney Marsalis Philadelphia Big Brass with Guest Organist Alan Morrison and Special Guests the UD Concert and Jazz Bands - John and Alice Butler Pipe Organ Recital Series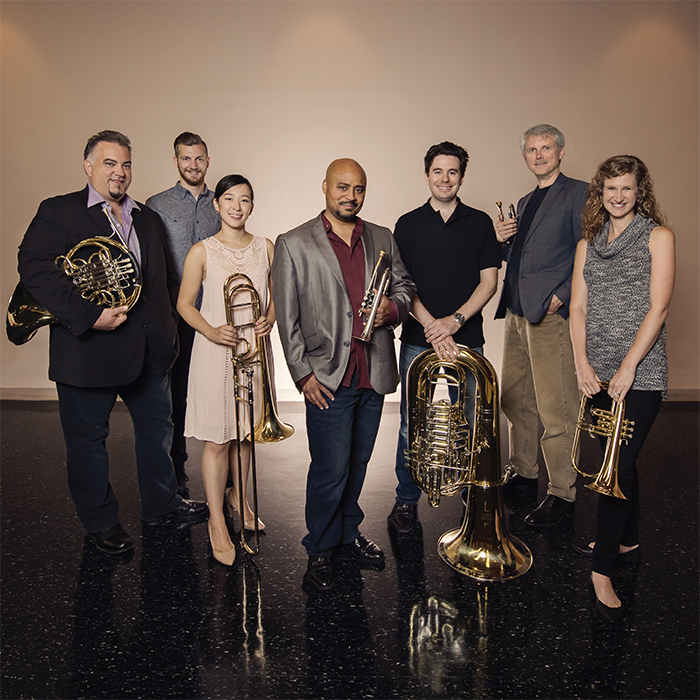 The University of Dubuque Heritage Center's 11th annual Live at Heritage Center Performing Arts Series will be a superlative season sure to inspire audiences of all ages with world-class performances including the Music of Billy Joel & Elton John with Michael Cavanaugh - Homecoming at UD; The Velveteen Rabbit, performed by Virginia Rep; Blood Done Sign My Name featuring Mike Wiley; An Evening with Marty Stuart & His Fabulous Superlatives; Git Hoan Dancers: People of the Salmon, Tsimshian - Representing Indigenous People of the Pacific Northwest; and many more.
Internationally-known trumpeter Rodney Marsalis effortlessly mixes classical, big band swing, New Orleans jazz, and straight-ahead jazz with his spectacular group. A group that reflects the diverse makeup of the American culture, the Rodney Marsalis Philadelphia Big Brass is dedicated to the notion that music is a gift to be enjoyed by everyone. Joining group is the talented Alan Morrison. Since beginning studying piano at the young age of four and earning degrees in both organ and collaborative piano at the Curtis Institute of Music in Philadelphia, Morrison has become one of the finest organ players in the world. With Marsalis's strikingly beautiful trumpet playing, the ensembles' charisma, and Morrison's precision on the organ, you are sure to be wowed by their unimaginable abilities.