Student Life Staff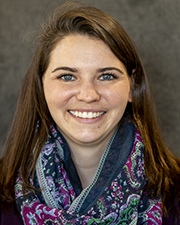 Maggie Appel-Schumacher
Director of International Student Services and Study Abroad
E-mail
:
MAppel@dbq.edu
Office Location:
306-B Heritage Center
---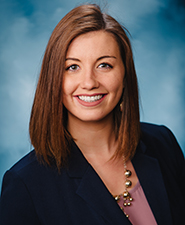 Katie Bailey
Residence Hall Director
Office Phone:
563.589.3163
E-mail
:
KBailey@dbq.edu
Office Location:
203 Peters Commons
---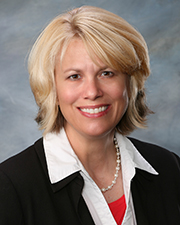 Amy Baus, Psy.D
Director of Vocation, Civic Engagement, & Life Services
Assistant Professor of Psychology
Adjunct in MMDi
PsyD., California Southern University
MA, Roosevelt University
BS, University of Wisconsin-Platteville
Office Phone:
563.589.3512
E-mail
:
ABaus@dbq.edu
Office Location:
Center for Advising & Vocation, Ground Floor, Peters Commons
Fax:
563.589.3419
Biography - Click Here
Dr. Baus has served as a clinical provider over the past 25 years; she has instructed course curriculum over the past 21 years and served within higher education over the past nineteen years; She has served as a student organization advisor for UD's Lambda Tau Delta, Psychology Club, and the Future Young Professionals Student Organization. Dr. Baus implemented UD's Navigating Similarities & Differences program, which is extended during the fall and spring terms. She facilitates and instructs UD's Mental Health First Aid Trainings for students, faculty, staff, and area community members, and she is a Literary Chair to Mu Chapter's Delta Kappa Gamma's annual Literary Contest. She enjoys organizing and leading college students on international anti-bullying school service projects in the region of Punta Gorda, Belize, Central America. Dr. Baus holds a certification in mental health first aid instructing from Portland, Oregon; a doctorate in clinical psychology from California Southern University in Costa Mesa, California; a master's in counseling and human resources from Roosevelt University in Chicago, Illinois; and a bachelor's in psychology and business administration from University of Wisconsin - Platteville in Platteville, Wisconsin.
---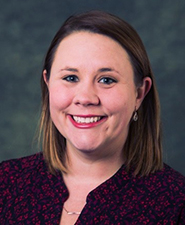 Ellen Carr
Associate Director of Vocation and Civic Engagement
MBA
Office Phone:
563.589.3167
E-mail
:
ECarr@dbq.edu
Office Location:
Ground Floor, Peters Commons
---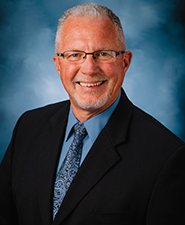 Mike Durnin
Dean of Student Formation
MA, Minnesota State University - Mankato
BS, University of Wisconsin - La Crosse
Office Phone:
563.589.3270
E-mail
:
MDurnin@dbq.edu
Office Location:
Peters Commons, Second Floor
Biography - Click Here
Mike Durnin joined the University of Dubuque in January of 2013 as the Assistant Head Coach for the Spartans. Durnin had been the head football coach at Luther College in Decorah, Iowa from 2008-2012.
He will enter his 29th year in the collegiate coaching ranks and will be coaching the defensive line at UD along with coordinating special teams for the Spartans. In 2015's Iowa Conference Championship run, the Spartans utilized a pair of All-IIAC selections on the defensive line that helped anchor the league's top scoring (15.4 ppg) and total defense (314.7 ypg). UD recorded 10 sacks and also led the league in rush defense at 125.6 yards per game while allowing a league-low five touchdowns on the ground. The Spartan defense helped post a +13 turnover margin, the best in the IIAC. In his three years at UD, he has coached six All-IIAC selections on the defensive line.
Durnin began his collegiate coaching career with Spartan head coach Stan Zweifel at Minnesota State – Mankato under head coach Dan Runkle, where he coached wide receivers and defensive backs. The pair left Mankato for Yankton College where they spent two seasons, with Durnin serving as defensive coordinator.
Durnin moved on and spent seven years at the University of Puget Sound (UPS) (4 yrs.–defensive coordinator, 3 yrs. – offensive coordinator). During this time, UPS experienced its last multiple winning seasons, with numerous players earning All-Conference honors. From there, he went to Illinois State serving as backfield coach and recruiting coordinator. While at ISU, he coached a record-setting running back, quarterback, kicker, and punter, all of whom still grace the record books at Illinois State.
Durnin returned to his alma mater, UW-La Crosse in 2001; serving as defensive line coach and defensive coordinator. While at UW-L, he coached 10 All-Conference defensive linemen, including the 2002 WIAC Player of the Year. Twenty defensive players earned All-Conference honors during his time at UW-L as the defensive coordinator. UW-L appeared in the NCAA DIII playoffs four of his seven years.
Mike took over the Luther College Football program in 2008. During his time at Luther, his teams produced 17 All-Conference Players, the 2011 IIAC Defensive Player of the Year, along with setting numerous school records, including the career and single game tackles record holder and the career passing yardage, touchdown passes and total offense leader.
An active member of the American Football Coaches Association (AFCA), Durnin serves on the Public Relations Committee. He has also served on the NCAA DIII West Region Advisory Committee and has been a frequent playoff site rep for the NCAA DIII Football Playoffs.
Durnin is a frequent clinic speaker and is active each summer coaching at various camps throughout the United States. This past summer Durnin was published in the AFCA Summer Manual.
He and his wife, Karen, have three daughters: Jena (son-in-law, Josh Oeltjen), Krista and Caitlin (son-in-law, Andrew Fjerstad), along with three grandchildren (Philip, Lillian, and Trent).
---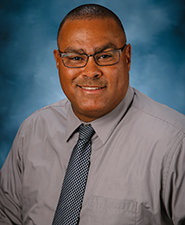 Nelson Edmonds
Dean of Student Engagement
Office Phone:
563.589.3867
E-mail
:
NEdmonds@dbq.edu
Office Location:
306F Heritage Center
---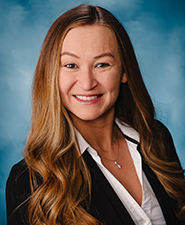 Jaclyn Esqueda
Director of First-Year Experience
M.Ed., Georgia Southern University
Office Phone:
563.589.3866
E-mail
:
JEsqueda@dbq.edu
Office Location:
306E Heritage Center
---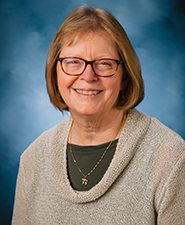 Phyllis Garfield
Director of International Student Services and Study Abroad
MAC, University of Dubuque
BA, Midland Lutheran College
Office Phone:
563.589.3712
E-mail
:
pgarfiel@dbq.edu
Office Location:
306-F Heritage Center
Fax:
563.589.3482
---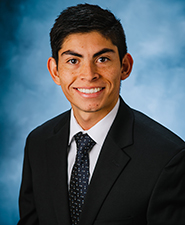 Ranfer Hernandez Martinez
Graduate Assistant, Student Activities
E-mail
:
rhernandez@dbq.edu
---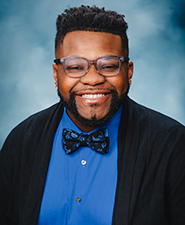 Eric Jones
Residence Hall Director
Office Phone:
563.589.3163
E-mail
:
EricJones@dbq.edu
Office Location:
203 Peters Commons
---
Mary Kruser
Assistant to the Student Life Deans
BS, University of Dubuque
Office Phone:
563.589.3128
E-mail
:
mkruser@dbq.edu
Office Location:
200 Peters Commons
Fax:
563.589.3419
---
Brigette Kyei Nimakoh
Interim Director of Student Conduct / Area Coordinator
MS, Eastern Illinois University
BS, Illinois State University
Office Phone:
563.589.3519
E-mail
:
BKyeiNimakoh@dbq.edu
Office Location:
205 Peters Commons
---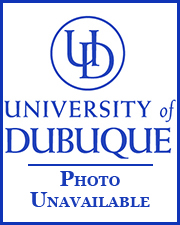 Marie Maguina Heller
Assistant Director of Vocation & Civic Engagement Services
M.Ed., Arizona State University
BA, Luther College
Office Phone:
563.589.3633
E-mail
:
MMaguinaHeller@dbq.edu
Office Location:
Ground Floor, Peters Commons
---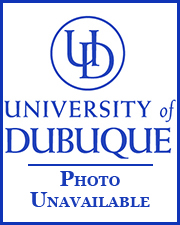 Rochelle Morgan
Director of Student Activities
Office Phone:
563.589.3583
E-mail
:
RMorgan@dbq.edu
Office Location:
306-D Heritage Center
---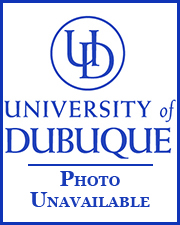 Heather Muntz
Intern for International Student Services and Study Abroad
E-mail
:
HMuntz@dbq.edu
---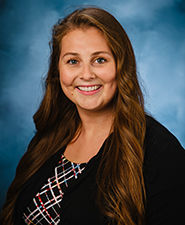 Katie Reid
Residence Hall Director
BA, Elementary Education
Office Phone:
563.589.3163
E-mail
:
KReid@dbq.edu
Office Location:
203 Peters Commons
---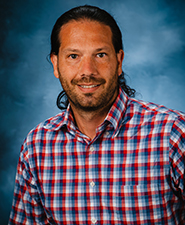 James Sizer
Director of Multicultural Student Engagement
MEd, Grand Valley State University
BA, Grano Valley State University
Office Phone:
563.589.3129
E-mail
:
jsizer@dbq.edu
Office Location:
306B Heritage Center
---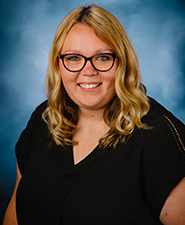 Rachel Sprayberry
Interim Director of Housing / Residence Hall Director
BS, William Woods University
Office Phone:
563.589.3163
E-mail
:
RSprayberry@dbq.edu
Office Location:
203 Peters Commons
---