TRIO Student Support Services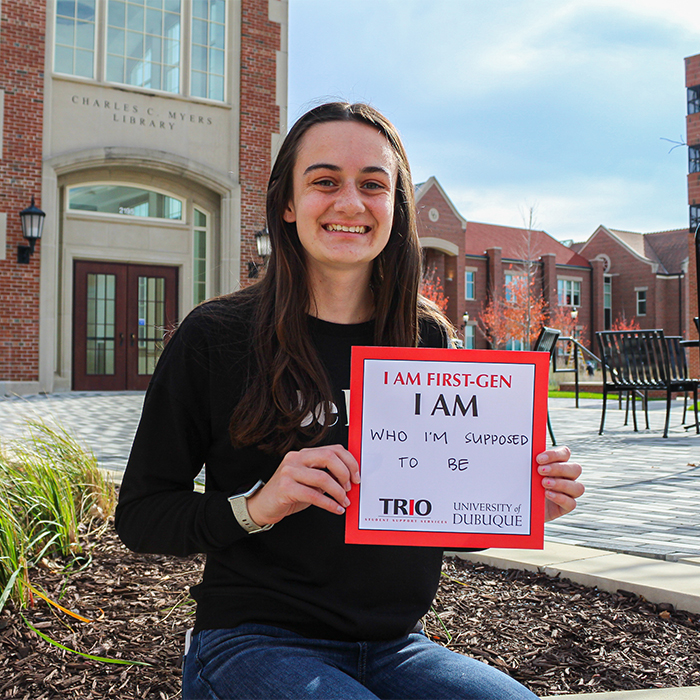 TRIO is composed of several federally funded grant programs that provide services and opportunities to students from underserved backgrounds. The University of Dubuque has been supporting students through the Student Support Services (SSS) program since 2010.
Our goal is to help students find their own personal success during their time at the University of Dubuque. We meet students where they are and provide them with the tools and support to overcome obstacles, seek opportunity and become well rounded individuals.
Mission & Vision
The University of Dubuque's TRIO-SSS program seeks to foster the academic, personal, financial and career success of participants by empowering them to take ownership of their future through holistic advising, professional tutoring and peer mentoring. The program also offers opportunities for participants to enrich their college experience with additional educational, cultural and career-readiness activities.
All UD TRIO - SSS participants will achieve their educational goals, leading to a fulfilling career and meaningful life.
Benefits & Scholarship
TRIO-SSS supports students in pursuit of their success by getting to know them on a personal level and advising them throughout their time at the University. When students are active in the program, it has led to higher GPA's, improved graduation rates, and increased scholarship opportunities.
Overview of Support
Academic advising to help students better understand degree requirements and major and career options
Individual support and mentoring by TRIO staff throughout students' careers at UD
Educational workshops to develop necessary strategies for academic success. Topics include: time management, study skills, financial aid, graduate school prep, budgeting, writing skills, test taking strategies, and more
Peer and professional tutoring
Opportunity to partake in new experiences through attending activities or events, such as leadership conferences, graduate school visits, performing arts shows, museum tours, and more
Scholarships offered each academic year for participants who are engaged in program offerings
Eligibility & Application
Eligibility Criteria
TRIO- SSS is a program provided to undergraduate students who are enrolled at the University of Dubuque, are a US citizen or permanent resident and meet at least one of the following criteria:
Low income as determined by federal guidelines
First generation college student (neither parent/guardian has received a Bachelor's Degree)
Living with a disability
How to Apply
To be considered for the TRIO - SSS program at the University of Dubuque, you will need to complete the Online Application. Program staff will review your application and follow up for an intake meeting.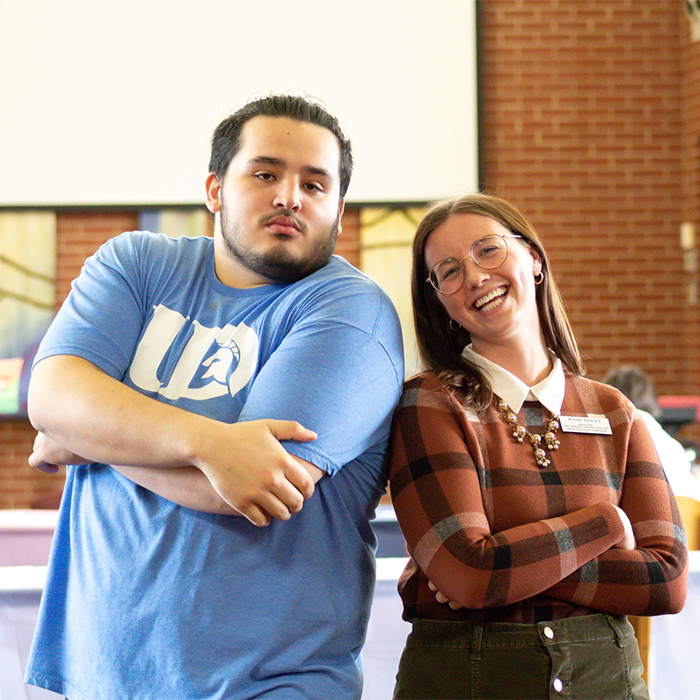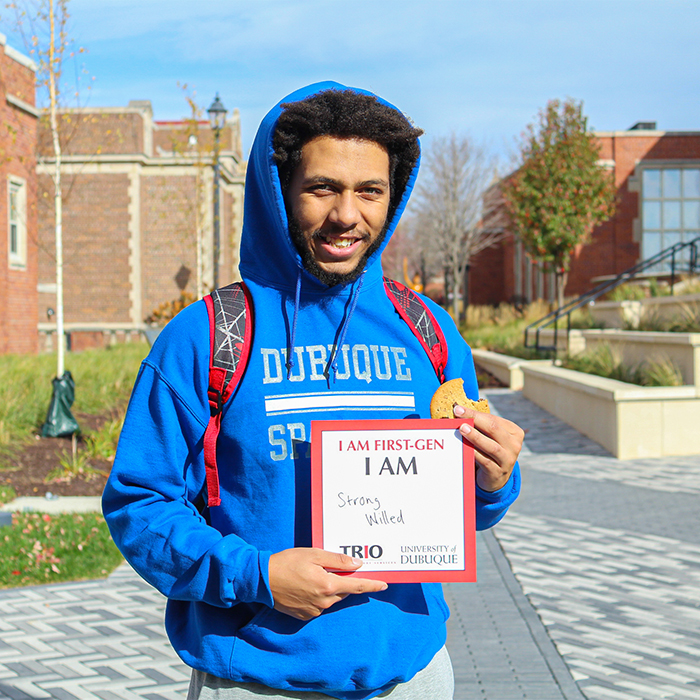 Stay up-to-date on all things TRIO with the latest newsletter.
TRIO Newsletter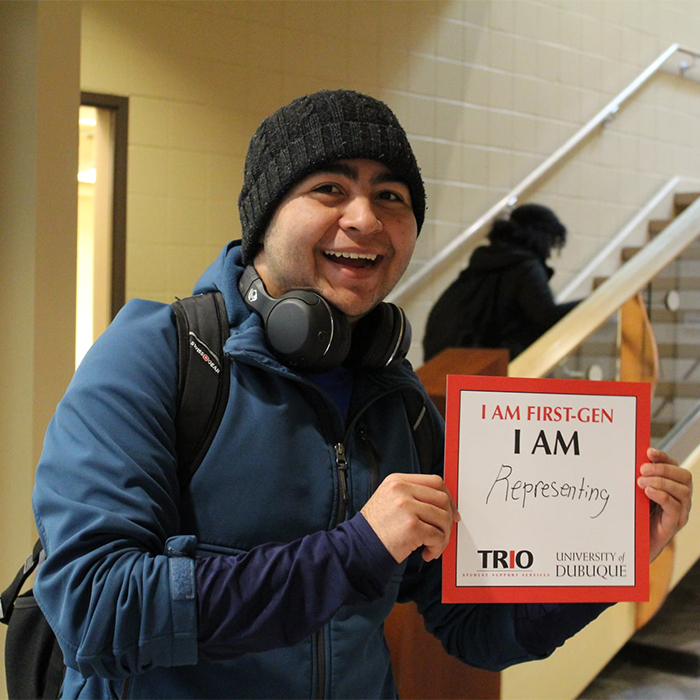 TRIO Staff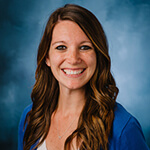 Melissa Huekels
TRIO Student Support Services Program Director
Phone: 563.589.3422 Fax: 563.589.3722 Email: MHuekels@dbq.edu Department: Academic Success Center Office: 223 Severance Hall
Credentials
MAE, University of Northern Iowa; BA, Loras College.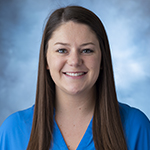 Grace Mangrich
TRIO Student Support Services Assistant Director/Advisor
Phone: 563.589.3731 Email: GMangrich@dbq.edu Department: Academic Success Center Office: 224 Severance Hall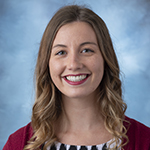 Katie Bailey
TRIO Student Support Services Advisor
Phone: 563.589.3758 Email: KBailey@dbq.edu Department: Academic Success Center Office: 222 Severance Hall
CREDENTIALS
MEd, University of West Alabama; BA, Loras College.