UD Love Stories 2020: Joe and Sade Swedenhjelm
Feb 14, 2020
Sade Pointer (C'15) was a senior at University of Dubuque when she met Joe Swedenhjelm (C'13, MBA'17) at a UD-sponsored event.
Throughout her college career, Sade was active on campus and involved in a variety of organizations. She was a member of the Student Ambassador Association, was a resident assistant, worked in the Academic Success Center, was a jumper on the track and field team, served as a First-Year Experience Mentor, and was the founder of Phi Theta Psi - UD's co-ed fraternity. Even though she had a busy extracurricular schedule, Sade was still able to focus on her studies in criminal justice and sociology.
Joe studied computer graphics specializing in 3D animation and was also active on campus. He served as a class representative in the Student Government Association, was a tutor in the Academic Success Center, and was the captain on the track and field team.
As a founding member of Phi Theta Psi, Sade was involved with the organization and the events they hosted. Little did she know that one of these events would lead to the beginning of her UD Love Story.
On March 26, 2015, Phi Theta Psi held its third annual St. Baldrick's Foundation signature head-shaving event on campus. As part of the event, students, faculty, and staff members volunteered to have their head shaved as they raised money and awareness for lifesaving childhood cancer research. Sade worked the event and Joe attended with friends. Later that evening at an after event social, Sade and Joe talked, which lead to a first date.
Soon after they began dating, Sade graduated, landed a job with the Dubuque Police Department, and went into the Iowa Law Enforcement Academy. In January 2016, Joe decided to pursue his master of business administration degree at UD. While taking MBA courses, Joe was a computer graphics adjunct instructor at the University.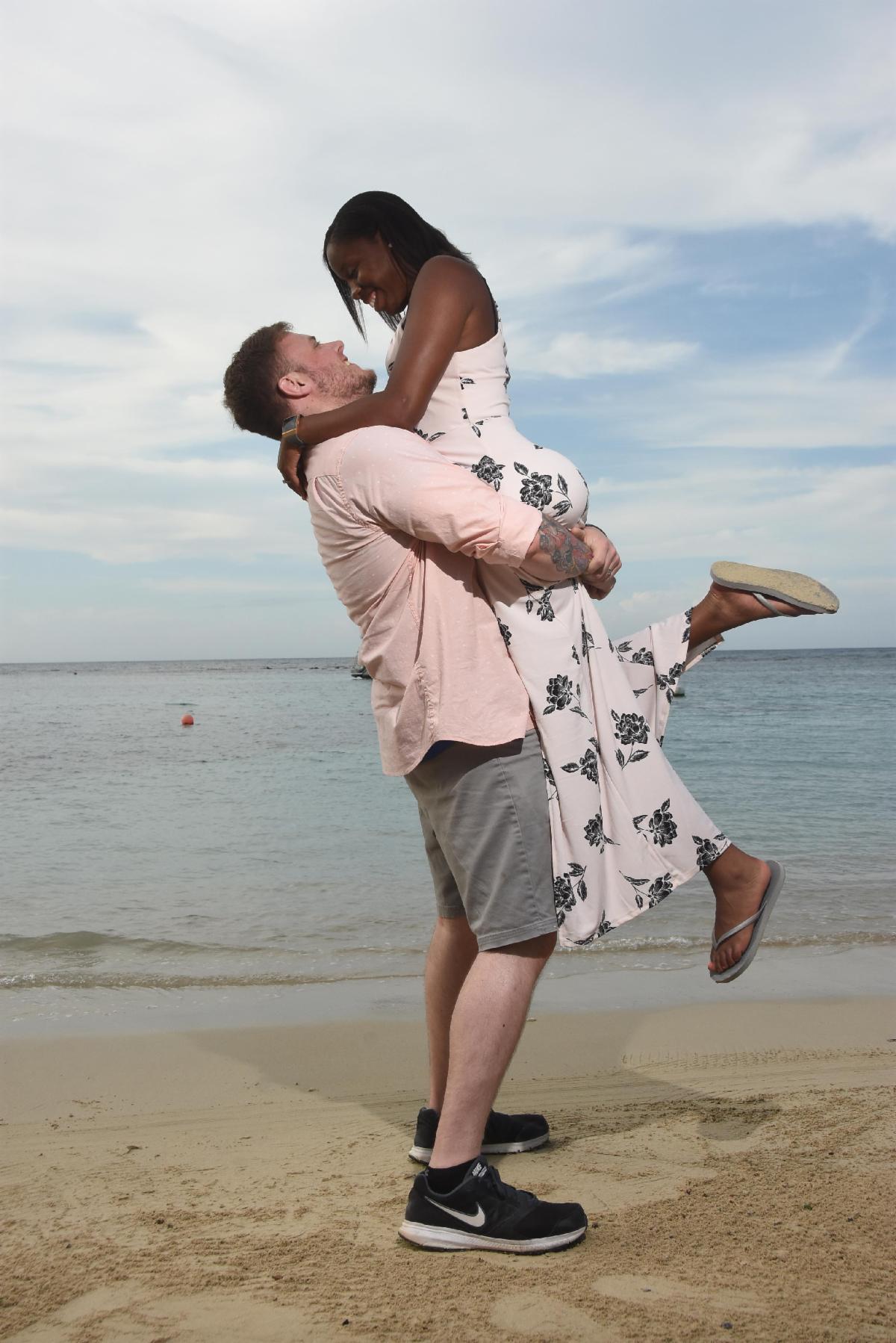 On February 2, 2018, less than three years after they met, Joe decided to take their relationship to the next level.
"Joe put a ring box in our candy jar, then he asked me to grab him a piece of candy. I opened up the jar to find the ring box, but my initial reaction was skepticism, thinking it was another one of Joe's tricks," Sade said. "Then I opened the box and saw that there really was a ring inside! I turned around to find Joe on one knee."
Of course, Sade said "yes" and the couple began planning for the best day of their lives.
Sade and Joe were married on a snowy Saturday afternoon on April 27, 2019. They said their "I do's" at the place where it all begin - the University of Dubuque
campus. The ceremony was held in Blades Chapel. President Jeffrey F. Bullock officiated the ceremony and
Professor Chuck Barland was the pianist. The celebration continued at the Best Western Plus Dubuque Hotel & Conference Center for a reception with family and friends.
"Many of the people in our wedding party were UD alums and several more UD alums and professors attended the ceremony and reception," Joe said.
Alumni that were in their wedding party included Becca Thiltgen (C'16) , Nicole Toro (C'16), Kay Herbig (C'15),
Kayla McLaughlin (C'15), Anna Rechtenbach (C'14), Conner Hirt (C'15, MBA'17), Sam White (C'15), Steve Ryan (C'15), Matt Sadler (C'15), Austin Todd (C'15), and Lucas Hier (C'15).
For their honeymoon, the couple went to Jamaica and discovered they love traveling. They now have a goal to travel somewhere every year to celebrate their anniversary.
The newlyweds live and work in Dubuque. Joe is employed at John Deere Dubuque Works and Sade still works for the Dubuque Police Department. Together they enjoy dancing, playing video games, and working out. They are the proud parents of their three-year-old dog, Buster.