Women's Soccer Earn United Soccer Coaches Team Academic Award
Oct 3, 2019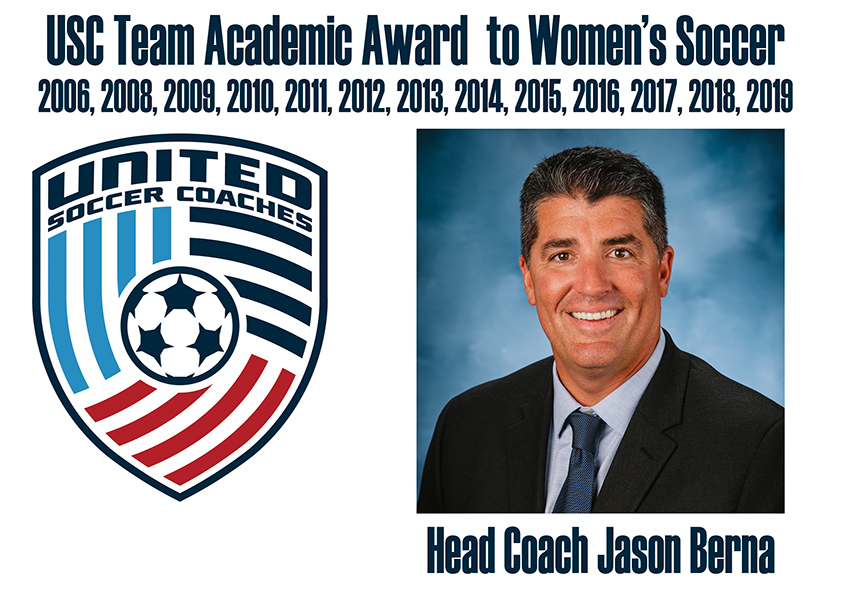 KANSAS CITY, Mo. (Oct. 3, 2019) – United Soccer Coaches announced on Thursday the Team Academic Award winners at the high school and collegiate levels to recognize exemplary performance in the classroom during the 2018-19 academic year. The University of Dubuque women's soccer team cumulative grade point average was 3.37.
UD's women's soccer team have won the award in the following years: 2006, 2008, 2009, 2010, 2011, 2012, 2013, 2014, 2015, 2016, 2017, 2018, 2019, while the men's team earned the honor in: 2010, 2011, 2012, 2013, 2014, 2015, 2016. Women's head coach Jason Berna, won his 200th women's match on Wednesday, Oct. 2 on Oyen Field on the campus of the University of Dubuque. In his 19th season guiding the Spartans, Berna has watched 197 student-athletes compete for his women's team. UD has qualified for the conference tournament 15 times and two trips to the NCAA National Tournament.
A total of 989 college teams (345 men, 644 women) earned the Team Academic Award, including 255 schools who had both their men's and women's programs among the recipients. College Team Academic Award recipients are active members of the United Soccer Coaches College Services Program with a composite grade point average of 3.0 or better on a 4.0 scale for all players on the roster for the 2018-19 academic year.