Women's Basketball Ends Season with Loss to #8 Wartburg
Feb 22, 2020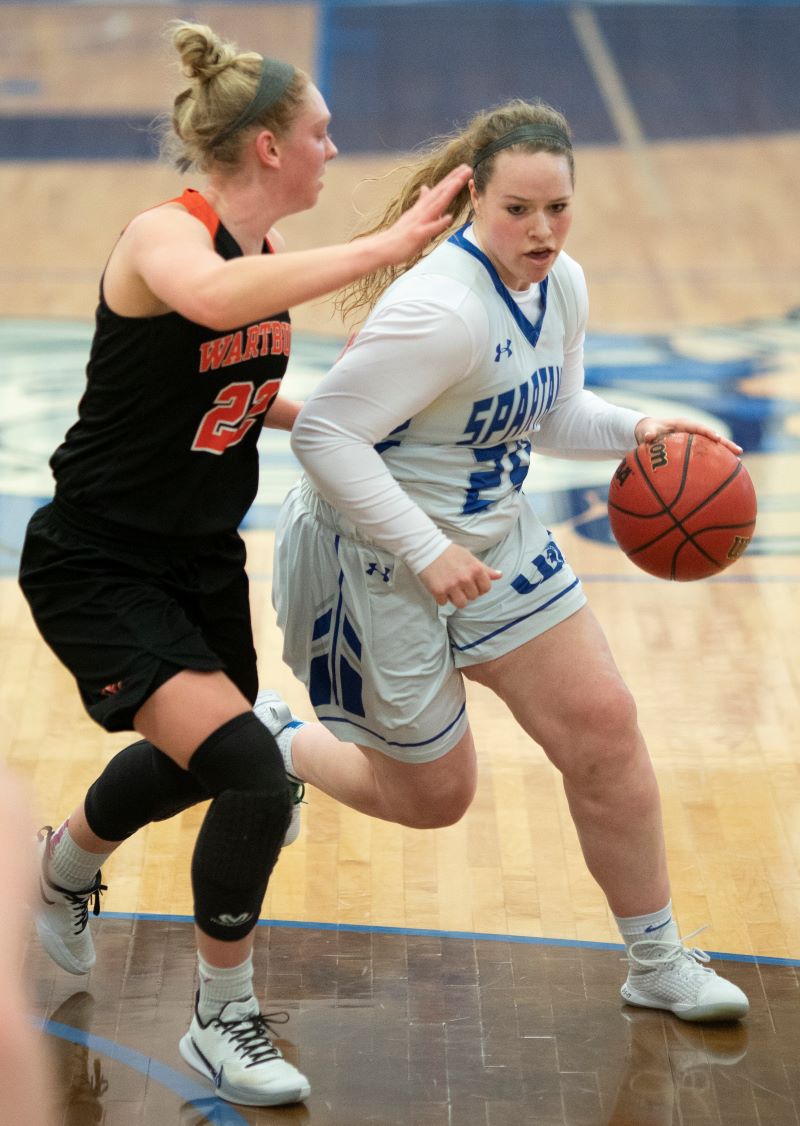 DUBUQUE, Iowa – The University of Dubuque women's basketball team closed out the 2019-20 campaign against #8 Wartburg College on Saturday afternoon, falling to the Knights 88-47.
Tabria Thomas drilled a three pointer 90 seconds into the game to give the Spartans a 3-2 lead. The only Spartans lead of the afternoon did not last long as Wartburg would go on a 15-0 run over the following six minutes. UD would score four of the final seven points of the quarter to go into the second trailing 22-8. The Spartans opened up the second with two of the first three baskets but a four-minute drought allowed the Knights to push their lead to 23.
Wartburg's lead would grow to as many 45 points late in the third quarter but would only outscore the Spartans by three points in the fourth quarter to hand the Spartans an 88-47 defeat.
Five different Spartans totaled at least seven points against the Knights, led by Tabira Thomas with nine. Miah Smith and Alli Bailey each dropped eight points each, while Kathleen Mathias scored seven of her own. In the final game of her career, Josie Thomas scored seven points and grabbed four rebounds in 27 minutes of action.
Miah Smith sealed the conference rebounding crown for the second time in as many seasons after hauling in eight more on Saturday afternoon.
The UD women's season comes to a close with a record of 7-18 overall and 3-13 in conference play.