Spartans Win Semifinal of A-R-C Tournament, Advance to Championship
Nov 7, 2019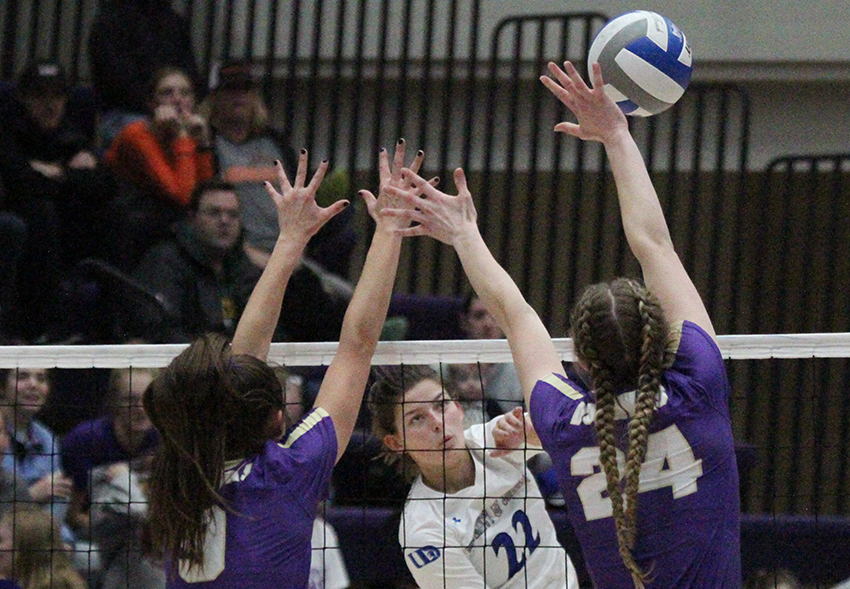 UD's Darby Hawtrey led the match with 16 kills, UD advances into the American Rivers Conference Tournament Championship on Saturday.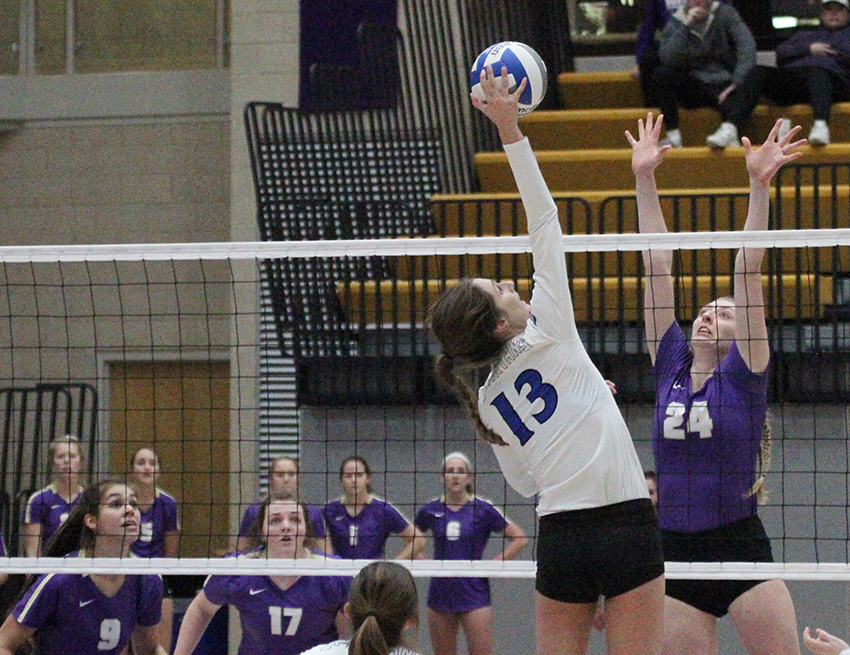 Shauna McAleer with the kill against the #2 seed Loras Duhawks. UD won the semifinal match 3-2 and will play at Wartburg on Saturday night.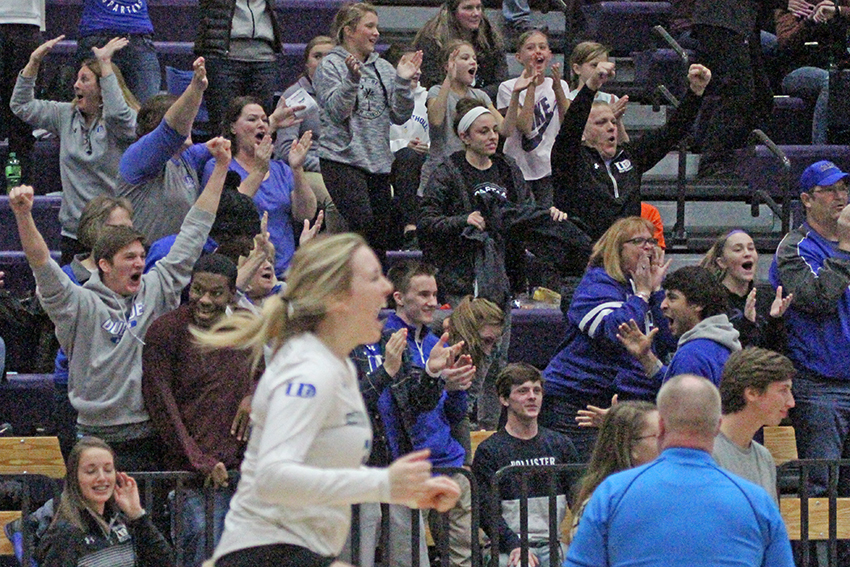 The Spartan faithful where cheering loud as the Spartans inproved to 21-10 overall with an A-R-C Tournament semifinal win over Loras 3-2.
BOX SCORE vs. Loras in A-R-C Tourney Semifinal
DUBUQUE, Iowa - The University of Dubuque volleyball team will play in the A-R-C Tournament Championship for the second consecutive year and the automatic bid to the 2019 NCAA Volleyball Championships. Match will be hosted by the #1 seed Wartburg College at 7 p.m. in Waverly, Iowa.
UD would jump out to a quick 2-0 lead on Thursday night winning sets 25-18 and 25-14. The host Duhawks would rally to win sets three and four 25-22 and 25-21. The fifth set was back and forth and would go into extras before the Spartans secured the win 16-14 and the match 3-2. UD improves to 21-10 overall and have won 13 out of their last 16 matches with only five going the five set distance.
A trio of Spartans led the offensive effort with Hawtrey leading with a match high 16 kills. Kara Wright added 14 kills and Grace Hintze had 12 kills in the victory. Kate Messino found the open attacker for 52 set assists and finished with 20 defensive digs. Grace Strawser led UD with 34 digs and three service aces. The Spartans finished with six blocks two solos each for Wright and Rylee Andresen.
UD finished the night with 197 kill attempts and a hitting percentage of .152. In the other half of the bracket, Wartburg College Knights edged out Nebraska Wesleyan University Prairiewolves 3-1, set scores 25-19, 25-20, 23-25, 25-19. UD beat the Knights in 2018 winning the match 3-1 in Waverly.
A-R-C Tournament Championship Live Video link