Roethler and Brodzinski Sweep A-R-C Weekly Soccer Honors
Nov 4, 2019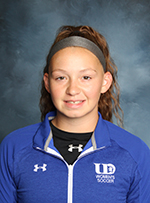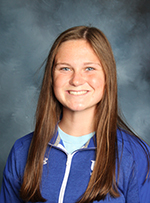 CEDAR RAPIDS, Iowa – Victoria Roethler and Brooke Brodzinski of women's soccer grabbed American Rivers Conference Defensive and Offensive Players of the Week honors after their performances during UD's 2-0 week.
Roether, a junior from Cedar Rapids, Iowa, produced back-to-back shutouts against Coe College, the latter of which was a 1-0 win in the opening round of the American Rivers Conference Tournament to keep the Spartans season alive. Roethler was in the net for all 180 minutes in both wins, hauling in a combined five saves to complete both shutouts.
Brooke Brodzinski earned her first career player of the week honors after scoring goals in the 73rd and 80th minutes to give UD a 2-0 win in the regular season finale over Coe. The two goals gave the freshman from Minooka, Illinois her fifth and sixth of her rookie campaign and the team lead for goals in 2019.
Roethler, Brodzinski and the Spartan women take on Wartburg in the American Rivers Conference Tournament Semifinals on Wednesday, Nov. 6th at 6 p.m. in Waverly, Iowa.