Pair of UD Baseball Players Wrap Up Northwoods League Play
Aug 12, 2019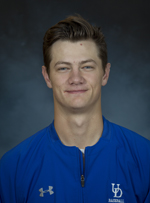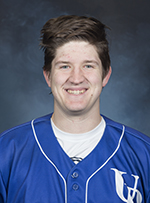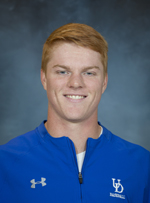 DUBUQUE, Iowa – University of Dubuque baseball players, Jordan Nelson and Luke Carroll have made their mark this summer in the prestigious Northwoods Baseball League, with Nelson playing for the Rockford Rivets and Nelson gearing up for the Fond du Lac Spiders.
The 2019 Northwoods League regular season wrapped up on Sunday, August 11th, with neither Nelson's or Carroll's team qualifying for the playoffs.
Jordan Nelson (Iowa City, Iowa/Iowa City Regina) shined during the 2019 Northwood's League season for the Rivets. The senior-to-be appeared in 17 games on the mound, getting eight starts. Nelson posted a 4.16 ERA over 62.2 innings, the second most innings of any Rockford Rivet. Over those 62.2 innings, he scattered 74 hits, striking out 46 to walking just 29 opposing batters. He picked up four decisions over his 17 appearances with two wins, one loss and one save.
Former Spartan, Nathan Schneiderman (German Valley, Ill./Forreston) also appeared on the mound for the Rivets before signing with the Joilet Slammers. Over his time with the Rivets, Schneiderman threw 37.2 innings over 13 outings, with two starts mixed in. He allowed just 27 hits, while striking out 50 batters, on his way to a 2.15 ERA in the Northwoods League.
Luke Carroll (Dubuque, Iowa/Dubuque Senior) was signed for the last few weeks of the Northwoods League season by the Fond du Lac Spiders. The catcher would appear in just two games, where he received seven at bats, where he came up with two hits and one run scored.