Men's Lacrosse Routs Beloit to Open Season
Feb 25, 2020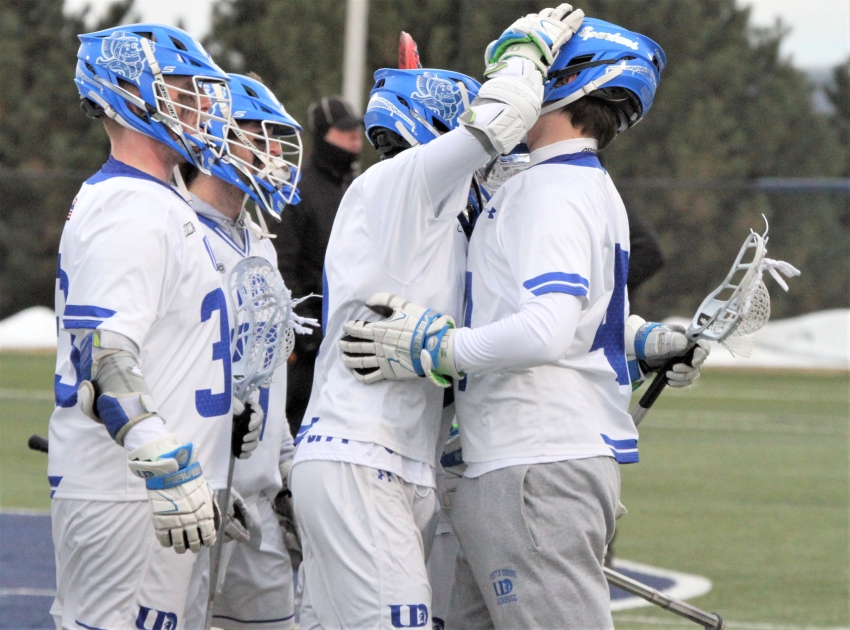 DUBUQUE, Iowa – The University of Dubuque men's lacrosse team opened the 2020 with an impressive showing, blowing out Beloit 22-5 at Oyen Field.
It took 71 seconds for the Spartans to strike first and they never looked back. Scoring again just seven seconds later and would go on to lead 6-0 after the first quarter. The Spartans lead would grow to 10-0 before Beloit scored their first goal of the game, and the Buccaneers would score three of the final five goals of the half to send UD into the break with a 11-3 lead.
UD would score all six goals of the third quarter to extend the lead to 18-3 through three and would cap the night with four more goals in the final period to win the opener 22-5.
Seven different Spartans found the back of the net against the Buccaneers, led by Nikolas Wortman, who posted five goals in his collegiate debut. Gavin Hughes and Andrew Wagner each added four of their own, while Ethan Senesac, Marcel Edmond, Tanner Weis and Zach Schmitt all had two.
The Spartans dominated every facet of the game, beginning at the faceoff circle where UD won 28-30. UD also scooper up 41 ground balls to Beloit's 19 and fired off 50 shots to the Bucs 17.
The Spartans are right back at home on Saturday when they host Concordia Wisconsin at 1 p.m. at Oyen Field.