Football Grabs Eight All-Conference Honorees
Nov 26, 2019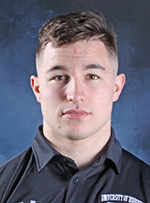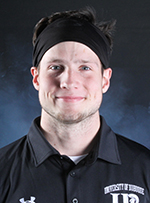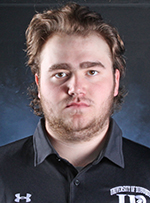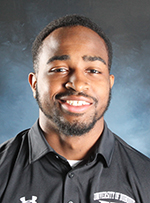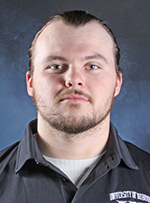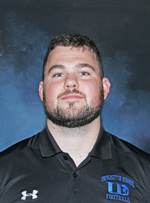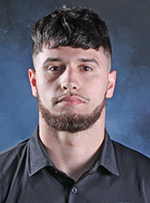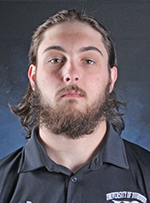 CEDAR RAPIDS, Iowa – The American Rivers Conference announced the 2019 Football All-Conference Team on Tuesday, with three Spartans earning first team honors, four on the second team and one honorable mention.
The trio of first team honorees were defensive back Blaze Barista, running back Kordell Stillmunkes and offensive lineman Jacob Beasley. Kordell Stillmunkes, a freshman that hails from Cuba City, Wisconsin, came into the year as the second running back but after an injury, took over the starting role and thrived. Stillmunkes would go on to rush for 859 yards on 170 carries throughout the 10 games in 2019. He averaged 5.1 yards per carry and punched it in the end zone nine times. The best game of the season came against Buena Vista, exploding for 202 yards on 25 carries in UD's 26-12 win over the Beavers.
Blaze Barista (Sr., Wheaton, Ill.), earned second team all-conference honors as a junior in 2018, and capped his career with first team honors for his play in his senior campaign. In 2019, Barista topped the chart for the most passes defended in the conference with 21, three of which were interceptions. His three interceptions, were tied for the most on the team with Josh Strauss and Josh Ezekiel. In his 10 starts, Barista racked up 17 solo tackles and eight assists.
Jacob Beasley (Jr., Edgerton, Wis.) become a full time starter for the first time in his career in 2019 and earned first team honors. Beasley started all nine games he played in, only missing the Coe game. Beasley graded out at 89% in 2019 and did not allow one sack in the Spartans 10 games.
Marshon Crowder, Chad Marsh, Kyle Marsh and Kody Reimer were the four Spartans that helped make up the second team. The trio of Crowder and the Marsh brothers helped the UD defense limit opponents to just 21.6 points per game, the third best mark in the conference. Marshon Crowder (Jr., Dubuque, Iowa) grabbed second team all-conference honors for the second straight year after racking up 49 tackles. Crowder also led the Spartans with 4.5 sacks and two forced fumbles, while also having the second most tackles for loss with 6.5.
Chad Marsh (Sr., Oswego, Ill.) had 27 more tackles than any other Spartan, finishing with 76 tackles to close out his career. The 76 tackles gave Marsh the 15th most tackles of any defender in the conference and to go along with all the tackles, he picked off one pass. Kyle Marsh (Jr., Oswego, Ill.) started all 10 games and accumulated 10 solo tackles and 10 assisted tackles. He got to the opposing quarterback for two unassisted sacks in 2019.
Kody Riemer (Sr., De Pere, Wis.), moved up from honorable mention in 2018 to second team in 2019. Riemer led the Spartans in receiving by a wide margin, finishing with 681 yards on 39 receptions and seven touchdowns. Riemer surpassed the 100 yard mark in three different games, with a season-high 147 yards against Luther.
Senior tight end Adam Rothas (Lake Zurich, Ill.) was the lone Spartan on the honorable mention list. The tight end hauled in 14 passes over 10 games for 135 yards, finding the end zone twice. His best game of 2019 came in UD's upset win over Central, securing three passes for 35 yards. His two touchdowns came in the final two games of his career, scoring one against Buena Vista and Nebraska Wesleyan each.
The Spartans ended the season on a six game winning streak to finish 7-3 overall and 6-2 in the American Rivers Conference to finish in third place.