Five Women's Soccer Players Earn All-Conference Honors
Nov 5, 2019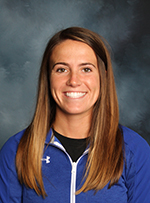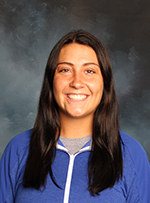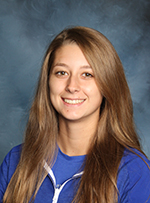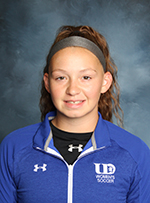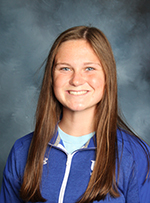 CEDAR RAPIDS, IOWA – The American Rivers Conference announced the 2019 Women's Soccer All-Conference Team on Tuesday, with Alexa Martin, Amanda Chlebek, Carissa Brown and Victoria Roethler grabbing All-Conference honors and Brooke Brodzinski being named honorable mention.
After earning honorable mention honors as a freshman in 2016, Alexa Martin (Cedar Rapids, Iowa/Prairie) has closed out her stellar career with three straight all-conference seasons in 2017, 2018 and 2019. Martin has dished out a career-high 12 assists, which gives her the second most assists in the conference, one behind the leader. The 12 assists also are the fifth most in a single season in program history. To go along with the assists, Martin has started all 18 games and scored one goal, which was a game winner in a 3-2 win over Monmouth.
Four year starter, Amanda Chlebek (Lombard, Ill./Glenbard East) grabbed the first all-conference honors of her career. In her senior season, the midfielder has been as steady as they come, coming up with four goals and one assists for nine points. Chlebek has played and started in all 18 games for the Spartans in 2019 and has one game winning goal.
Carissa Brown (Oswego, Ill./Oswego) is now three for three in all-conference honors in her careers. The 2017 Conference Defensive Player of the Year has helped hold down the UD back line, limiting opponents to 145 shots, 76 less shots than the Spartans have taken. Brown took just four shots in 2019, scoring one goal and handing out one assist for three points.
After being all-conference as a freshman and honorable mention as a sophomore, Victoria Roethler (Cedar Rapids, Iowa/Jefferson) is once again all-conference as a junior. Roethler has started all 18 games in goal for the Spartans, totaling 1608:23 minutes in net. Roethler has saved 62 shots and only allowed 16 goals for a goal allowed average of .90. On her way to a 12-4-2 record, she posted eight shutouts, the most among all American Rivers Conference goalkeepers.
In her freshman season, Brooke Brodzinski (Minooka, Ill./Minooka) made her presence felt, starting 17 of 18 games played and leading the team with six goals, which is good for the 12th most in the conference. She also leads the team in shots by a wide margin with 62 shots, with the next highest being 23.
The Spartans will look to keep their season alive on Wendesday, Nov. 6th, when they take on Wartburg in the American Rivers Conference Tournament Semifinals at 6 p.m. You can watch that game live HERE