Burger and Skrove Gain A-R-C Athlete of the Week Honors
Jan 28, 2020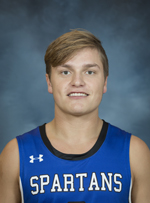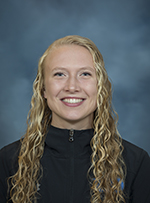 CEDAR RAPIDS, Iowa – The American Rivers Conference named UD men's basketball junior Mitch Burger A-R-C Men's Basketball Player of the Week and women's track and field senior Alyssa Skrove A-R-C Women's Field Athlete of the Week.
Mitch Burger (Cedar Rapids, Iowa/Xavier) garnered A-R-C Men's Basketball Player of the Week after a stellar week helped the Spartans to a 2-0 week. On Jan. 22nd at Luther, Burger dropped a game-high 29 points on an efficient 8-12 shooting from the field and 4-6 from three in UD's 75-69 victory. He also drained nine of his 10 free throws against the Norse and tallied five rebounds in 32 minutes. In UD's 93-83 win over Simpson on Jan. 25th, Burger followed up his 29 point performance with a 14 points and five assists.
Alyssa Skrove, a senior out of Delafield, Wis., grabbed American Rivers Conference Women's Field Athlete of the Week for her performance at the UNI Jack Jennett Open amongst Division I competition. Skrove won the triple jump at the Jack Jennett Open on 1/24 with a mark of 11.30m/37'-1.0". She also set a new school record in long jump, as top D3 finisher at 5.48m/17'-11.75" for a 4th place finish. Leads A-R-C. Ranked #9 in nation. She now has the top mark in the A-R-C in both events.