Four Spartans Pick Up All-Conference Honors
May 14, 2019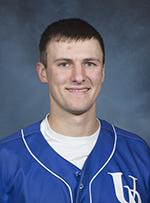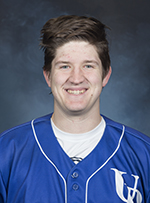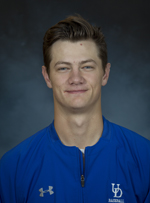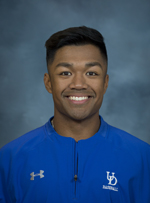 CEDAR RAPIDS, Iowa – The Amercian Rivers Conference announced that 2019 All-Conference baseball team on Wednesday, naming four Spartans to the list. The A-R-C coaches voted Chase Kueter and Nathan Schneiderman to the first team, Jordan Nelson second team and JJ Valenica picked up honorable mention honors.
For the third straight year, seniors Chase Kueter (Bellevue, Iowa/Bellvue) and Nathan Schneiderman (German Valley, Ill./Forreston) were voted first team all-conference. In his senior campaign, Kueter appeared in 14 games, starting 13. Over those 14 games, he pitched 94.2 innings, striking out 116 batters, both marks are the most among American Rivers Conference pitchers. Kueter's eight wins in 2019 put him atop the UD record book for wins in a season and also broke the career wins record with 20. Kueter would cap his career with a school record for career strikeouts with 274, and career innings pitched at 289.
Schneiderman leaves UD as the all-time saves leader in program history, shattering the previous record and finishing with 19. In 2019, Schneiderman finished with the second lowest ERA among A-R-C pitchers at 1.57. He would appear in 17 games, appearing in relief in 13 of the 17, he amass a 4-0 record, six saves and 67 strikeouts in 51.2 innings.
Jordan Nelson (Iowa City, Iowa/Regina) grabbed all-conference honors for the first time in his career after a solid junior season. Nelson started 10 of the 12 games that he took the mound in 2019, working his way to a 5-4 record and threw two complete games. Over his 65.1 innings, he had an ERA of 3.31 after allowing just 24 earned runs, while striking out 52 opposing batters and walking just 16 for a 3.33 k/walk ratio.
JJ Valencia (Marysville, Wash./Marysville-Pilchuck) concluded his UD career by picking up Honorable Mention All-American Rivers Conference honors. Valenica appeared and started in all but two of UD's games in 2019, hitting .260 (34-131), with nine extra base hits, drawing 20 free passes. Valencia would drive in 20 RBI, the third most on the team and also scored 28 runs of his own. He also would swipe 12 bags on 15 stolen bases attempts.
Position Player of the Year - Bryce Rheault, Buena Vista University
Pitcher of the Year - Zach Kammin, Coe College
Coach of the Year - Steve Cook, Coe College
First Team School Pos.
Chase Kueter University of Dubuque SP
Jack Greene Coe College SP
Andrew Schmit Coe College SP
Colin Coffey Luther College SP
Nathan Schneiderman University of Dubuque RP
Luke Plunkett Luther College C
Jordan Kaplan Coe College 1B
Austin Konagel Loras College 2B
Jake Halverson Luther College SS
Bryce Hingst Luther College 3B
Kevin DeLaney Coe College OF
Jacob Burns Coe College OF
Trent Athmann Luther College OF
Tyler Hovick Wartburg College OF
Riley LeGrand Coe College DH
TJ Johnson Coe College UT
Second Team School Pos.
Dylan Gotto Wartburg College SP
Egan Bonde Buena Vista University SP
Jordan Nelson University of Dubuque SP
Joey Cardamon Luther College SP
Gage Smart Buena Vista University RP
Daniel Berger Coe College C
Derek Kolbush Nebraska Wesleyan 1B
Nolan Arp Coe College 2B
Garrett Saunders Central College SS
Dylan Pardoe Loras College 3B
Peyton Renning Buena Vista University OF
Jake Vogt Luther College OF
Coy Moore Central College OF
Jojo Mcnair Wartburg College OF
Truman Schmitt Simpson College DH
Tanner Wood Central College UT
Honorable Mention School Pos.
JJ Valencia University of Dubuque OF
John Colucci Luther College SP
Nick Long Central College SP
Devin Creger Simpson College 3B
Brady Held Simpson College UT
Nick Henrichs Buena Vista University UT