Organ Recital by Charles Barland, DMA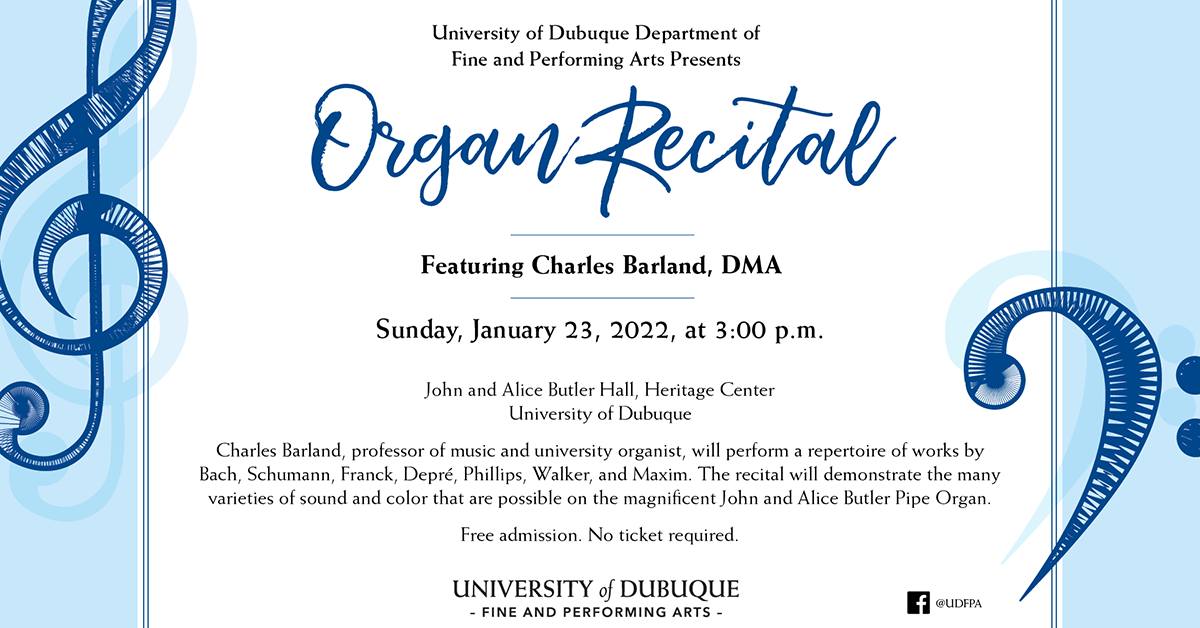 Charles Barland, professor of music and university organist, will perform two works by German composers (J. S. Bach and Robert Schumann), two pieces representing the French school of organ music (Cesar Franck and Marcel Dupre), and two American works (Craig Phillips and Gwyneth Walker) and a rousing toccata by Christopher Maxim. The repertoire will demonstrate the many varieties of sound and color that are possible on the magnificent John and Alice Butler Pipe Organ.
The recital is open to the public and will take place in John and Alice Butler Hall, Heritage Center. Free admission. No ticket is required.